Skipper W bred horses
---
So, having just found out my mare's heritage thanks to WickedNag, I'd like some info on Skipper W bred horses.
Character, their "kinks" etc.
My girl has him 11 times in her pedigree so I think she got quite a bit of whatever he gave to his offspring
She did inherit his snip, well, almost...

I have not much knowledge about her past other than she was sold due to divorce, started, and then bought back.
Posted via Mobile Device
A friend in Alberta is a devout fan of Skipper W horses and kept him in her bloodlines for years.
I've seen a group of Skipper W breeder's website, but it doesn't seem very active anymore.
The AQHA video of his hall-of-fame induction says that people used to proudly call horses with one line to him Skipper W bred.
Sure would like to know why...
Posted via Mobile Device
Western Horseman has a book out about Hank Wiescamp and Skipper W, and his get. You can find it on Amazon I imagine.

Here it is. http://www.amazon.com/Hank-Wiescamp-Story-Authorized-Biography/dp/0762770791
Skipper W horses were athletic, smart, willing and hard working, they had fantastic minds and were some of the best horses around.

I've got 2 that go back to Skipper W horses myself.

Always am glad to see it in a pedigree, as I know it will be a good horse more than likely.
---
Horses make me a better person.
Something people need to realize with some of these older bloodlines, is that it's hard to swing a dead cat without hitting a horse with either Poco Bueno, Skipper W, Doc Bar, etc.

Just throwing that out there. Even my WP deluxe horse goes back to Doc Bar and Leo (waaaaaay back there).
Thanks, guys
Love your cat,Palomine
I realize that the old lines are present waaaay back in the pedigrees of today's horses.
Knowing from Arabians a concentration of a certain bloodline almost guarantees specific traits, good or bad. So this is where my question was aimed at....the traits, good or bad.
Posted via Mobile Device
I have a stallion who is Skipper W bred, by Joe Younker and I'm thrilled with him. In the latter days Mr. Youngker concentrated more on halter than performance but Skippy still likes to be ridden. He's learning to be a Western Pleasure and Show Trail horse and once he's well broke, we'll be going out on real trails too.
He started out as a whim purchase from Mr. Youngker's retirement sale and he has quickly become a permanent member of the family. There are several horses I would get rid of before I'd let Skippy go, we like him that much. He's so easy going, laid back, willing and TRUSTING, major league human oriented. I had another QH that I bought as a youngster and kept him til he died at 32 years. I never knew his breeding but Skippy is even more laid back than Lucky was.
Here's a link to his pedigree for anyone who's interested:
Skip N Seall Quarter Horse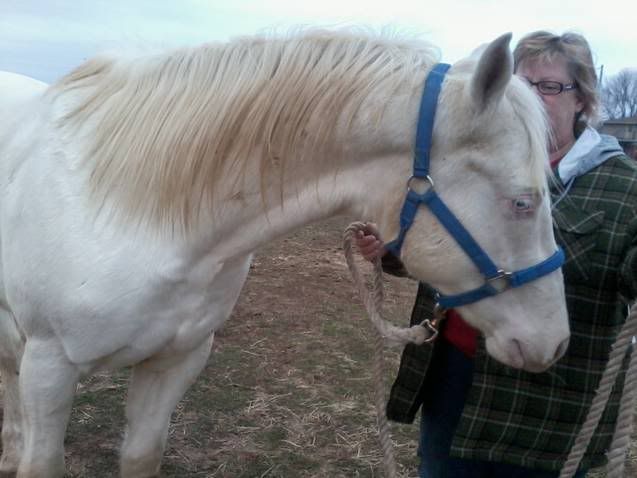 This is right after I got him last year, not a great pic but you can see that even as an unhandled yearling, he was sweet already.
---
Skipper W isn't even on that page. At that point, it's probably safe to say that any influence directly from Skipper W is pretty small.
Green Broke
Join Date: Jan 2010
Location: south of nowhere, north of nothing
Posts: 4,644
• Horses:
6
my mare Josie has Skipper W in there quite a bit as well. but its all from like 4 and back. i doubt it has any affect on her at all. but from what i heard with the older horses that had him more predominately in there they were very athletic cowy types and very good performance go all day kinda horses
Nice guy, Pat
www.allbreedpedigree.com/snip+my+skip
If you look what's on the page then click on the sire, all together 11 times Skipper W
I guess you could safely say there is some influence.
Looking at his pictures, she got a lot from him, conformation-wise
I wish I could post pics, but even the photobucket link won't work
Posted via Mobile Device