Stormy the arab/welsh
---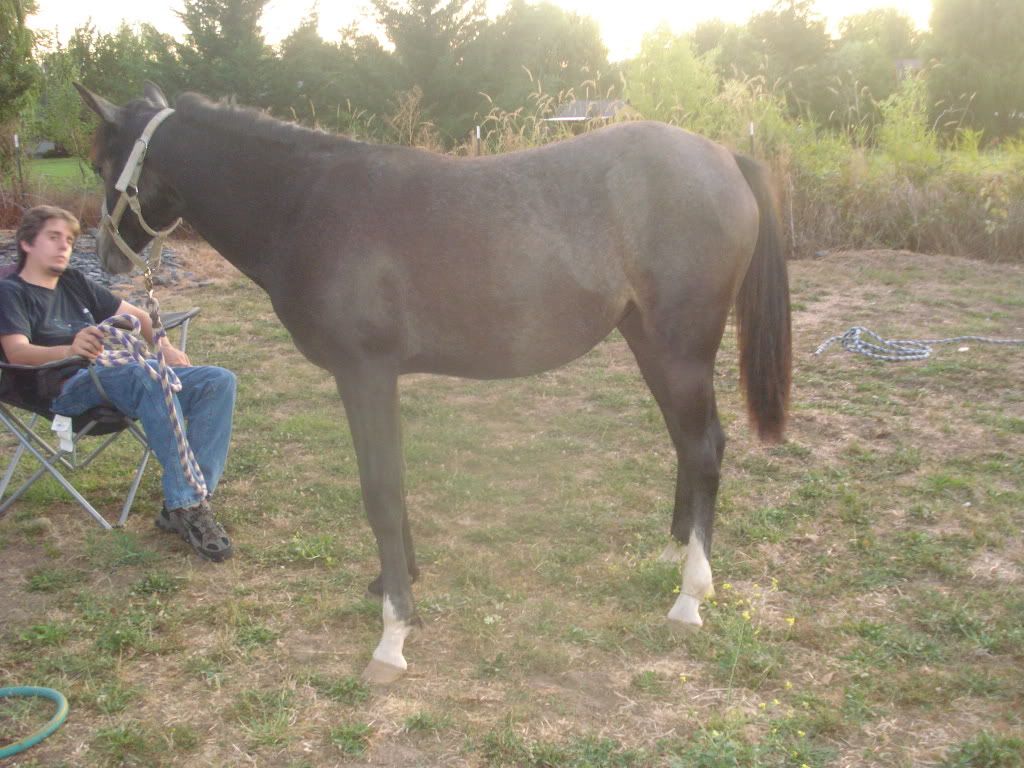 So,although they aren't the greatest pictures I thought I would say some of Stormy.
I measured her at 12.3-13 hands at as a yearling. We did the string test and she is suppose to come out to 14.3-15 hands. Do you think that would be correct. She's pretty leggy.
I absolutely adore this girl and CAN'T wait to get her started under the saddle...but that won't happen till 3.5 yrs old. Anyways,enjoy her as much as I do.
She has come so far! I can halter her,fly mask her,use spray bottles,bathe her,backs up,haunch turns,walks through water,walks over trotting poles,trots in hand,ponies, picks up feet and stands for the farrier,and she saddles up(we have a very lightweight english saddle on her).
This horse wasn't handled for about 6 months of her life. I would have troubles catching her.I couldn't touch her ears,stomach,back legs,she didn't back up much,she would run away if she was afraid...she has transformed!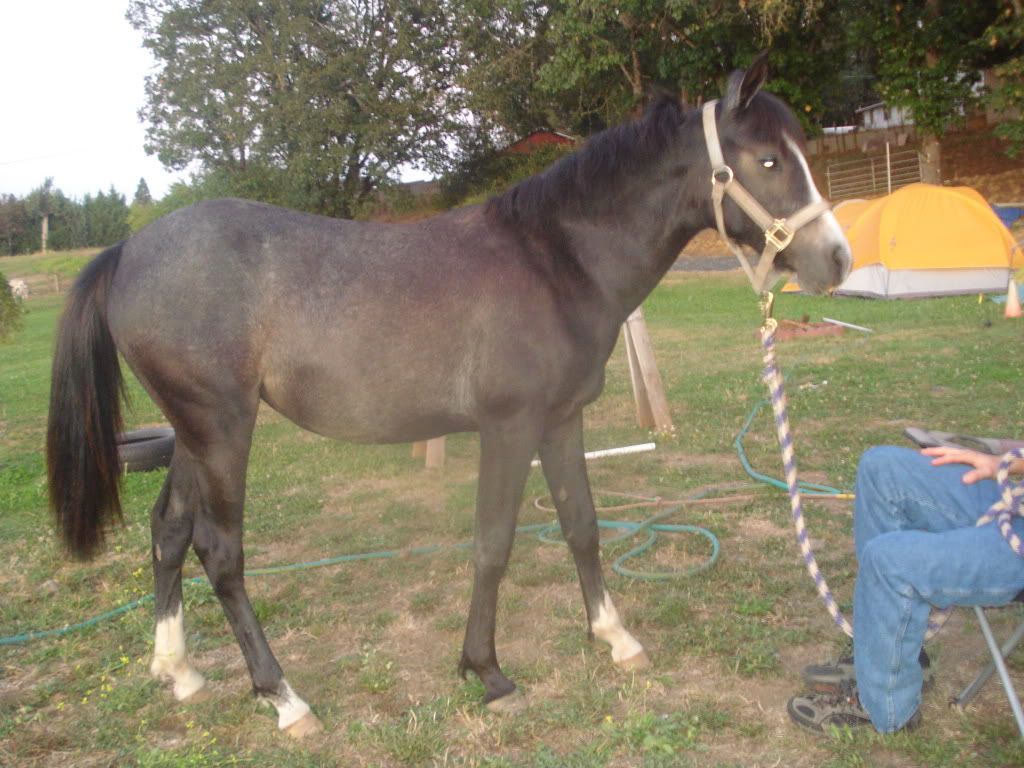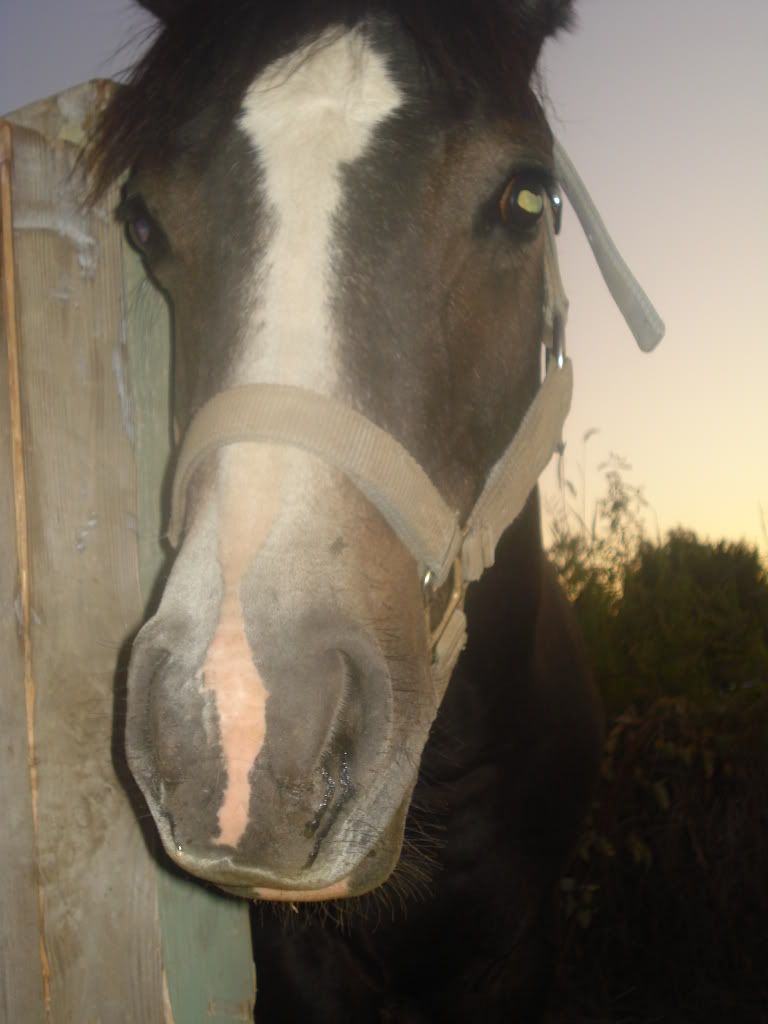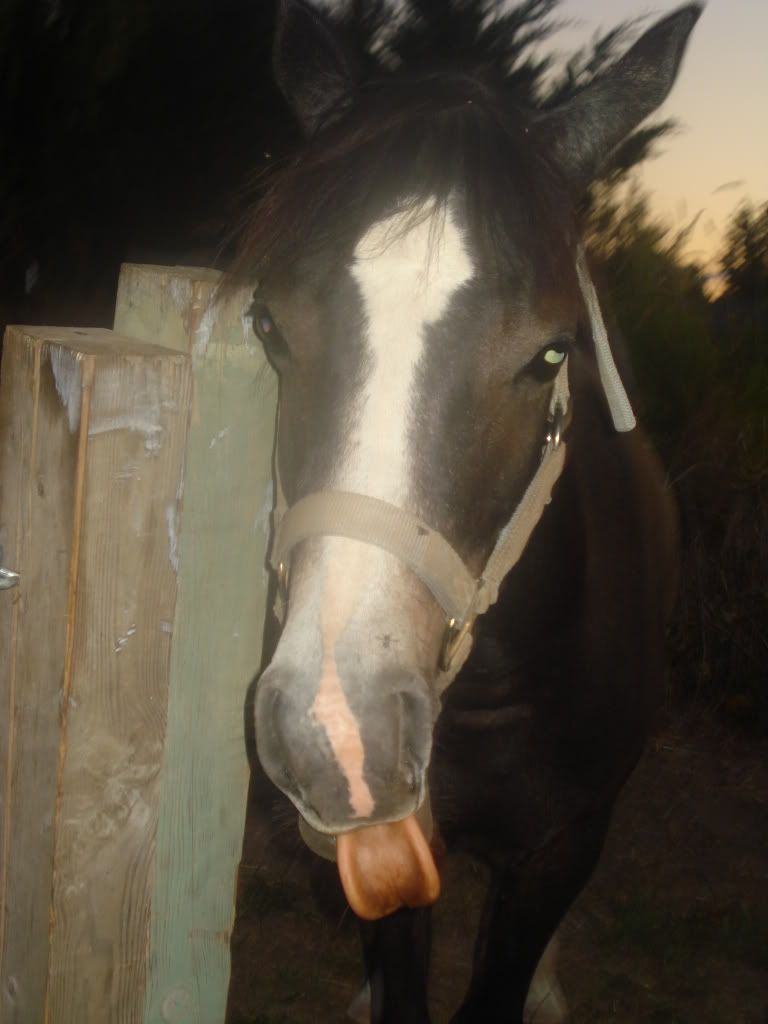 I will put more up later.
She is super cute!! I have seen a few arab/welsh crosses and they seem like a winning combination. Have fun with her :)
What a cutie she is! Glad to hear everything is going so well with her training!!!
What an adorable face! Good luck with her, she's adorable!
---
People with true credibility and integrity don't need to tell other people how great they are.
Here are some more!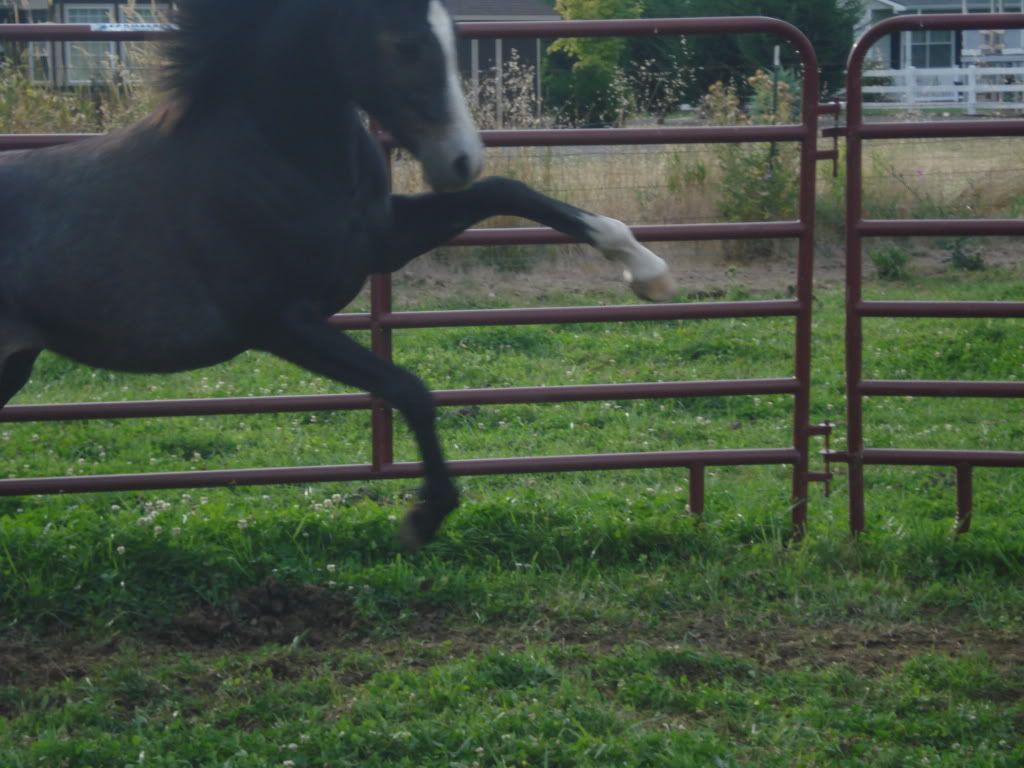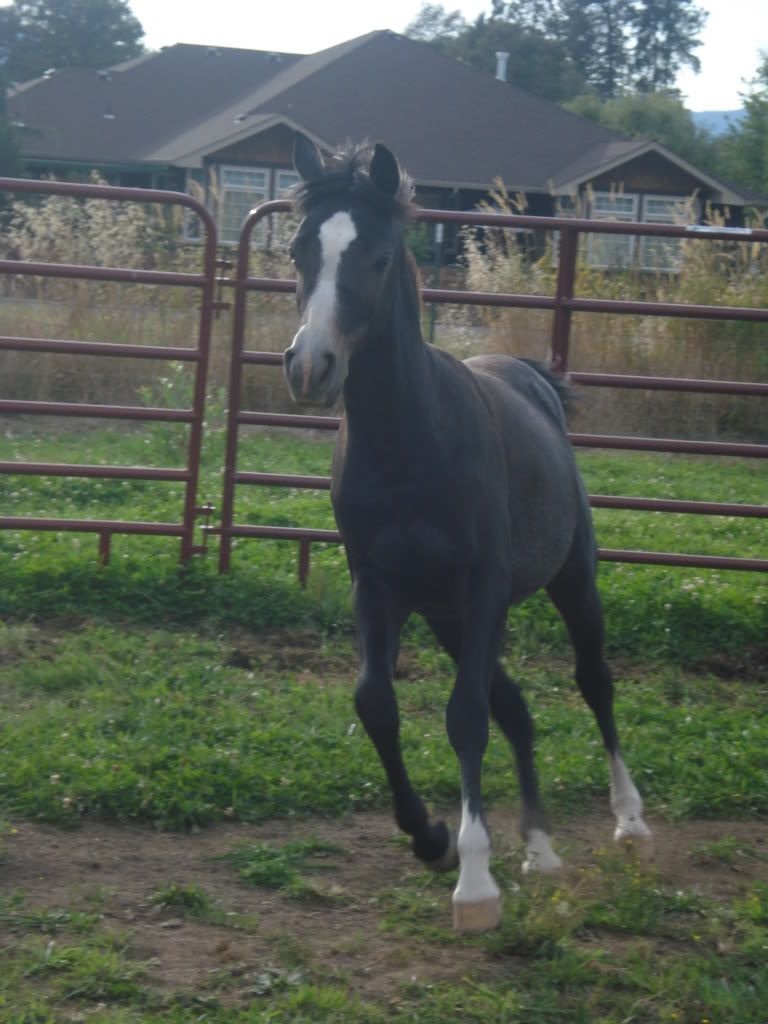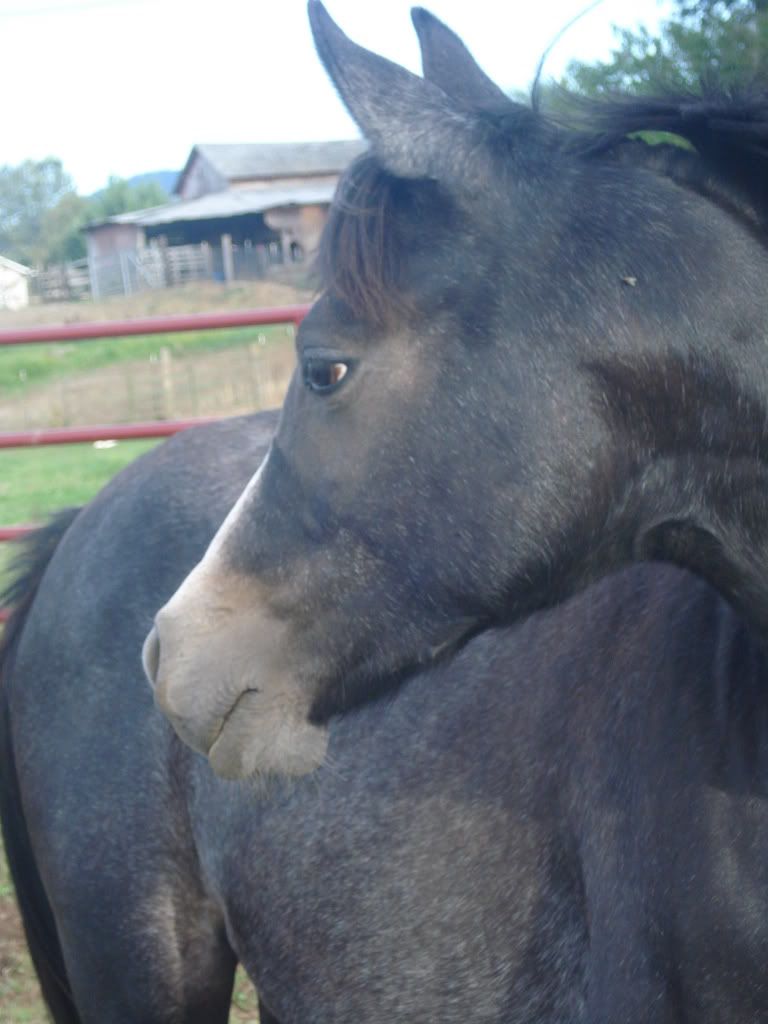 Dawwww! I love Stormy! <3 Cuteness!
I like this one! Your new avatar?