Strangest breed cross you've come across?
---
People always do a double take when they hear Buzz is a Dutch Warmbloo x Quarter Horse. It is quite odd. And no wasn't an accident LOL!

What is the strangest cross you've come across?
Well i havent seen one in real life but i dally around on google some...

Clyde x TB...an this may not seem odd BUT the one i saw was a roan an had a TB build only was much taller then the avg TB an had feathering on the legs...such an odd looking critter lol
---
Horses Will Listen...Even When No One Else Could Possibly Understand...
Started
Join Date: Mar 2009
Location: Middle-of-Nowhere, Illinois
Posts: 2,225
• Horses:
1
A Foxtrotter and a Gypsy Vanner.
That poor thing was as ugly as sin. The infuriating thing is that it was done on purpose.
---
"A musician must make music, an artist must paint, a poet must write, if he is ultimately to be at peace with himself.
What a man can be, he must be." Abraham Maslow, 1968

WOW Jessabel that's crazy!!!

Obviously I can't type - I meant to type "warmblood" not "warmbloo" *ahem*

Pidge - so the horse looked like a TB but with feathering? Haha! Weird!
Green Broke
Join Date: May 2009
Location: Winnipeg, Manitoba, Canada
Posts: 4,510
• Horses:
2
At this point, Dove would probably win as she's a Mustang X Appaloosa and you just don't see a lot of Mustang crosses around here! She's built like a tank and not overly beautiful, and yet she's sound as a dollar, docile as they come and throws beautiful foals. I never would have been one to breed her, but it's crazy sometimes how even the ugly ones can still be good producers! Haha, though maybe her daughter is the craziest cross, she's Mustang/Appaloosa X Welsh!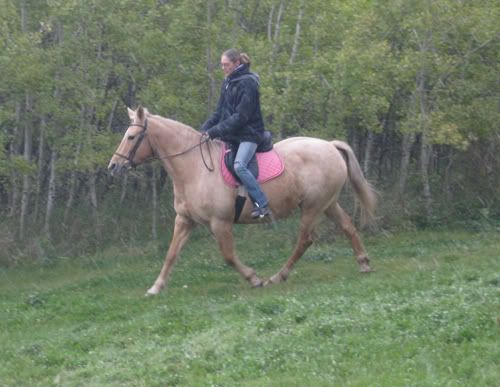 Dove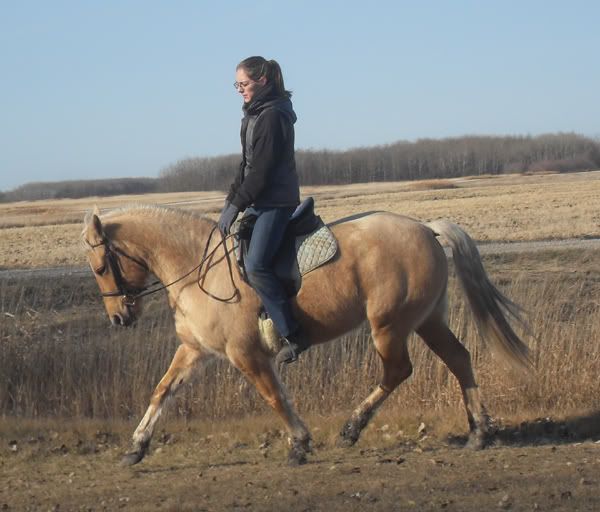 Her daughter Justus
---
Quote:
I hope God tells her to smash her computer with a sledgehammer.
not too weird but Theodore O'Connor (Teddy) was a TB x (shetland pony x arabian), its a little more complex than that...
Theodore Oconnor Pony
there has been a breyer of him made :)
---
Keep your feet on the ground when your head's in the clouds.
What is all over Teddy's legs?
Forgive my stupidity!
---
"Keep on going and the chances are you will stumble on something, perhaps when you are least expecting it. I have never heard of anyone stumbling on something sitting down. "
Charles F. Kettering ( 1876 - 1958 )
I'd have to say the zorse.
It's eventing grease. So they "slide" over jumps that they get too close to.
---
♡Arii Elise♡
I've ridden some gorgeous TBxClyde's and I loved them. I'd have to say one of the odder corsses I've seen was a LipizzanerxArab. Arabs are so light and slim and highheaded and Lipi's are so pictureque baroqe it just seemed an odd combo to me. The filly turned out to be quite cute, but it just seemed a crazy match to attempt.
---
The Adventures of a One-Eyed TB and an Ambitious Redhead
---
Last edited by SunriseNorth; 01-13-2010 at

02:29 PM

.