Surprise Colt... What breed is he?
---
Hi all,
First post, if I've overlook some formality, kindly point me in the right direction and I'll set it straight.
---
So, back in January of 2012 I bought myself a Percheron mare to go trail riding with my wife and her spotted saddle.
March 29th, 2012 she foaled a colt... Nobody knew she was preggo and she was seen by 3 different vets.
We've exhausted all avenues to find out what the sire was. Nobody knows and the trader I got the mare from won't divulge the source of the mare. I suspect he's placating us and won't take the time to call the previous owner for information. But it is what it is....
When he was born, the vet said maybe Gypsy Vanner but IDK, not really a lot of feathering now and he's 8 months old and just shy of 16hh. My wife has an American Curly (Bashkir) stuck in her head and I think perhaps Clyde? The various string methods have him around 18.1+/- when grown.
Are there any tell tale signs that I can provide for the more knowledgeable people the community? Forgive the last few pictures of him, he sand colic'd last week so his weight is down a little.
Thank you in advance for your time.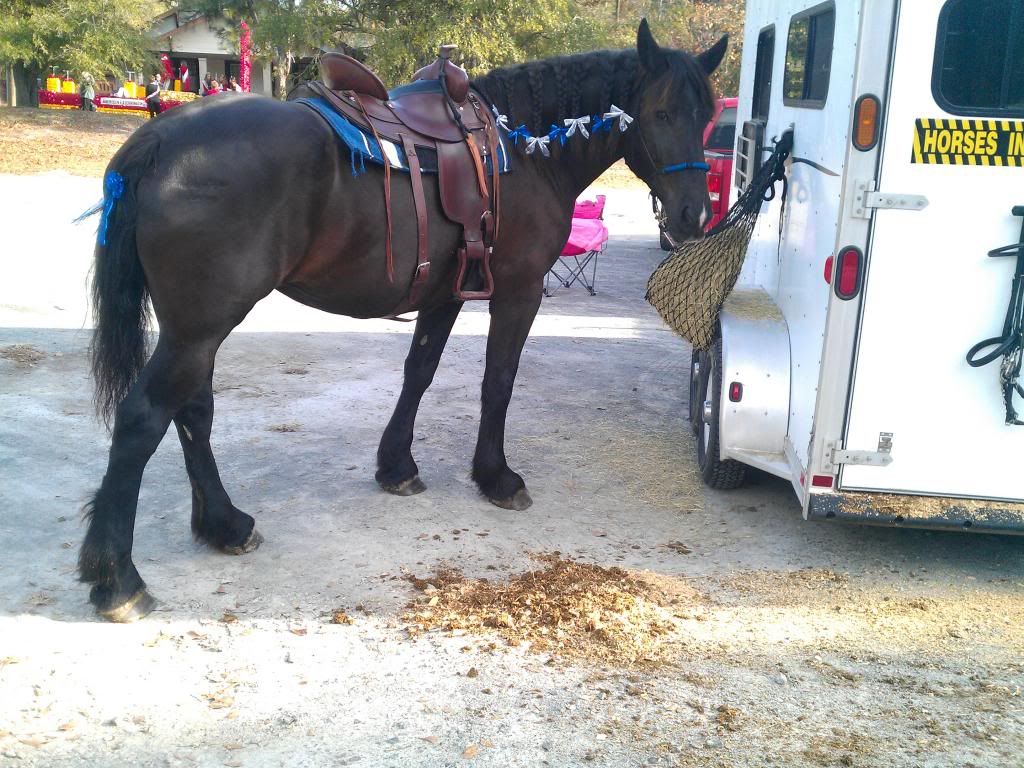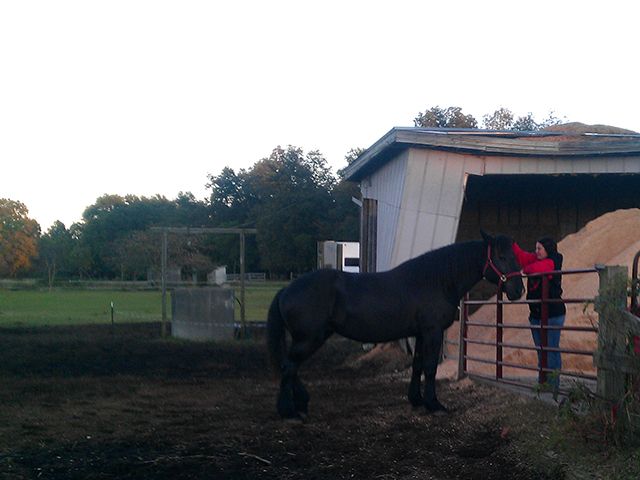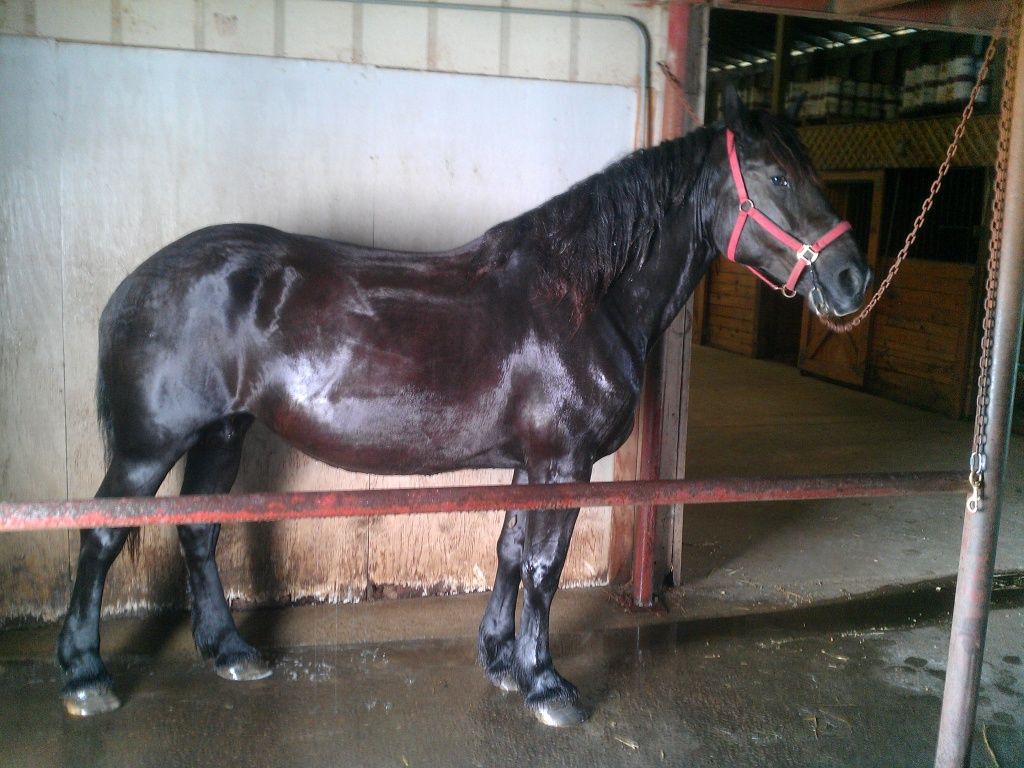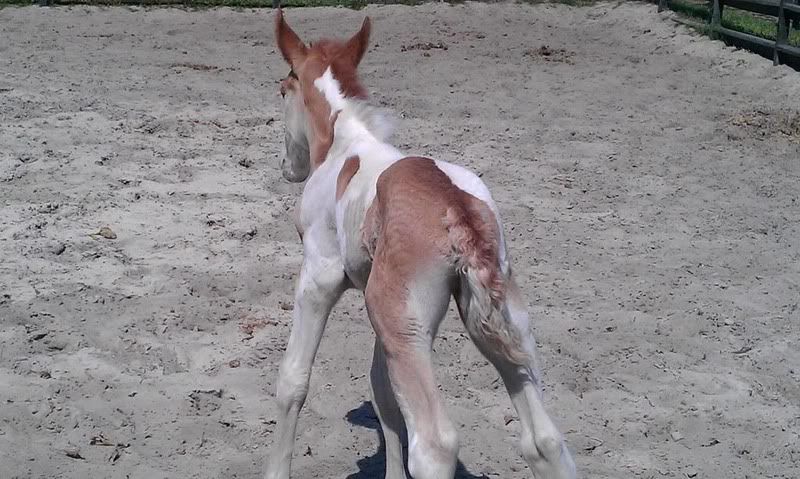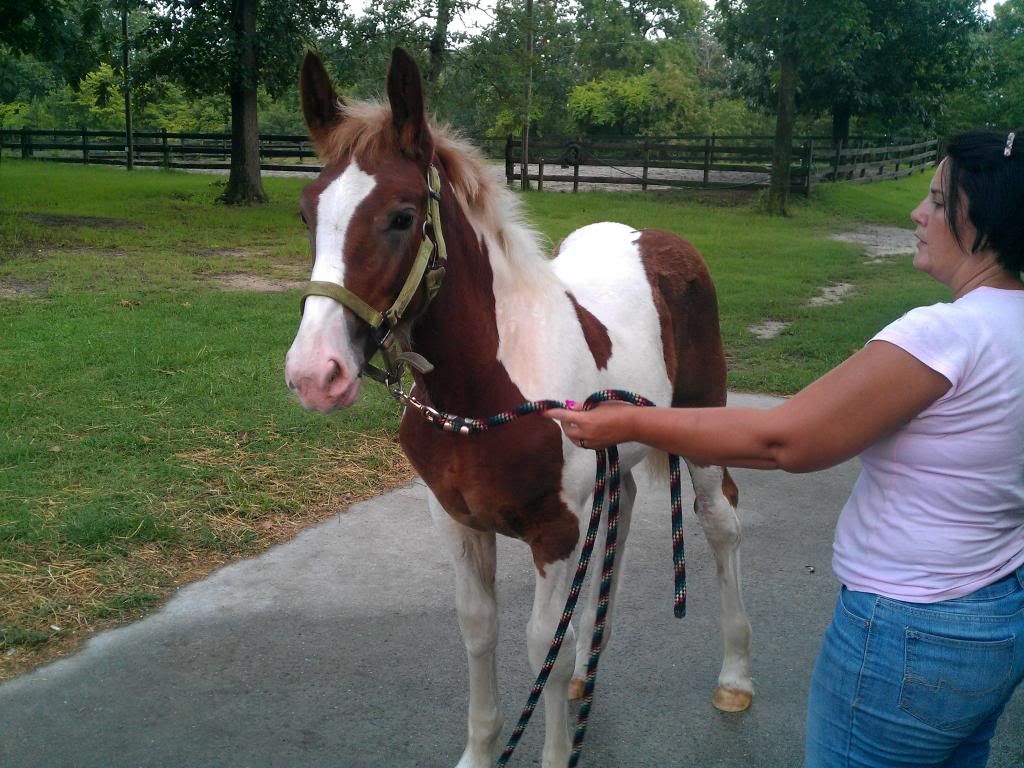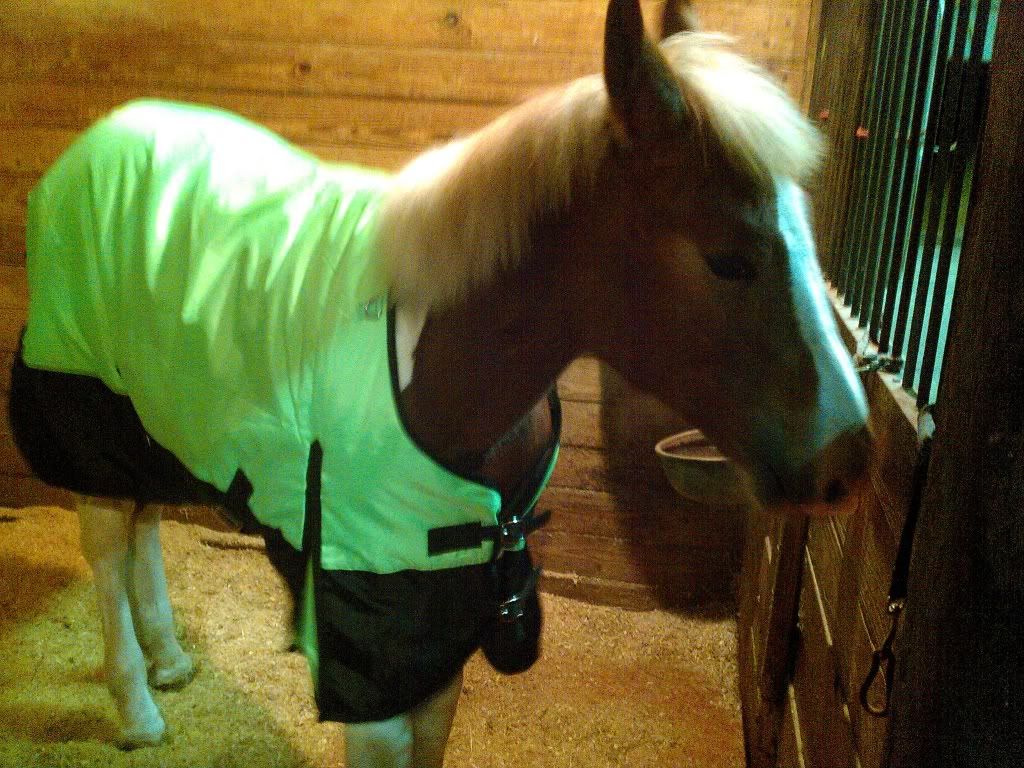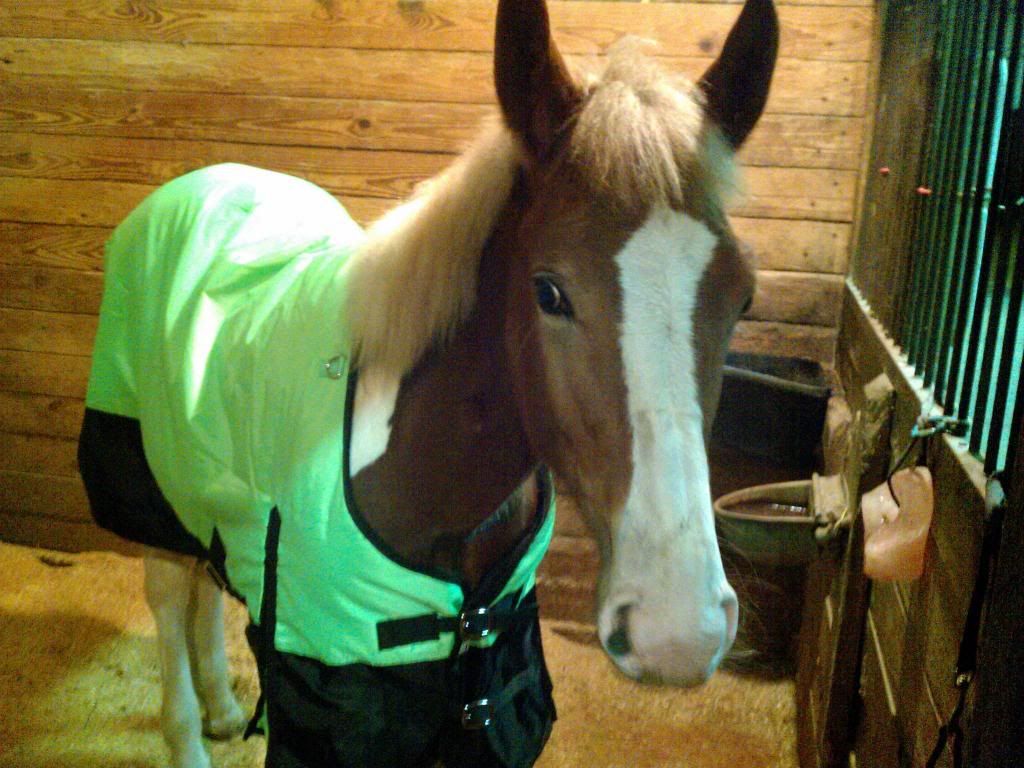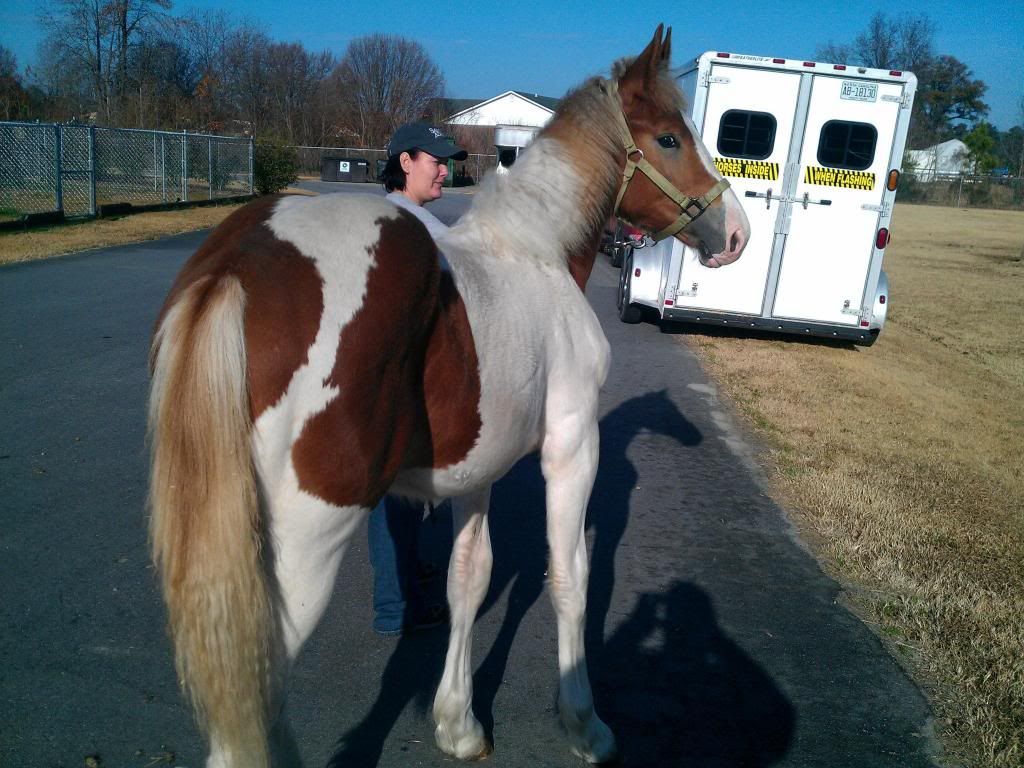 Looks like a Paint X Percheron to me
---
"If a horse fails to do something that is because he was not trained to do it. If a horse fails to do something properly that is because he was not trained properly."
www.wildestheartart.com
I think a lot of what you get is based on what is around you. If you live in an area with a lot of gypsy horses then its possible that he is vanner cross. If you live in the USA that gets less likely as Gypsy's tend to be pretty well organized and stud books controlled. If you are in the southwest it could be quarter horse or paint. Its all about where his momma came from and her history. A lot of drafts coming out of auction in the North East are coming out of Amish country. Which means that you would be looking at Amish riding horses as the momma. That means saddlebreds, and quarter horses. Its regional more then breed specific. He is cute though.
I was going to say that he looks like he might be a cross with a lighter horse. His legs don't say full draft to me, they just seem too light.

Beyond that, I have no idea what he might be. Perhaps a TB or Appendix considering how leggy he is.

He's a cutie either way.
Not a TB or QH. niether of those breeds carry tobiano. It has to either be paint or pinto of some sort. Doesn't have the heaviness for me to think gypsy/draft.
Wouldn't even guess at the breeding, but he looks like he will be a giant once he is grown up.
NdAppy, you're right. I didn't even consider the paint thing....but either way, we agree on it likely being a lighter horse and non-draft.
I would say clyde and percheron, because there is no way that an average sized horse, would get that tall unless he was crossed with a draft breed.

I would say another draft breed.
Yep. Definitely getting the vibe of light horse breeding.
Light horses also come in tall heights too, they just aren't as common. I mean, look at These Irons Are Hot. He's a QH and stands 17.2.