TB/Arab?
---
We were told she was a Tb/Arab, but I doubt it. I lost my camera so I dont' have any conformation pics at the moment but I'll try to post some soon. These were took by a friend when we were riding last month. She's very spirited and is the boss horse all the way. She stomped her foot at a herd of 6 Percherons and they all bolted lol. She'll test a new rider and has lots of get up and go. I love her to death
Any ideas what she is?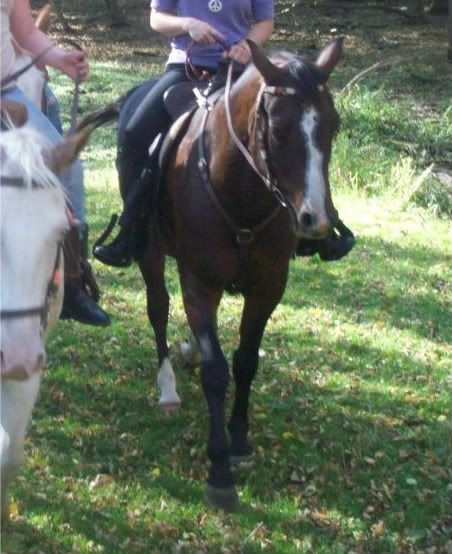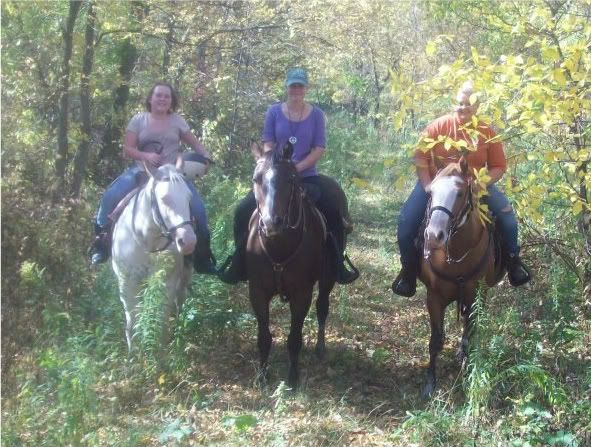 I dont see any arabian. I say she's a full blooded quarter horse
either all or half QH. Could have some arab in it. But doent' look AngloArab (tb/arab cross). very pretty horse, so who cares what the breed is. You totally lucked out!
Thanks she's a doll! Her owners gave her away for free because they were too affraid to ride her lol. ;) I love her to death and her ground manners are perfect. Her only issue is that if you try to "kick" her into a canter, or to go faster, she'll start bucking a bit. However we've found that if you "kiss", she goes into a perfect canter. She obviously has either a behavioral problem or some past trauma that caused it, and as long as you catch her before the buck and give her a strong correction she listens just fine. I think she could tell they were afraid of her and she was able to get away with waaay too much under saddle because of it. She learning and is a total people horse, so I think she'll shape up nicely :)