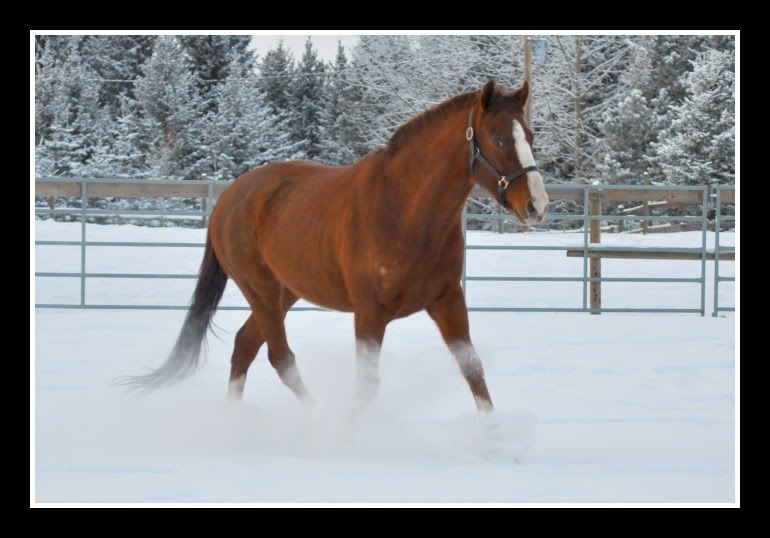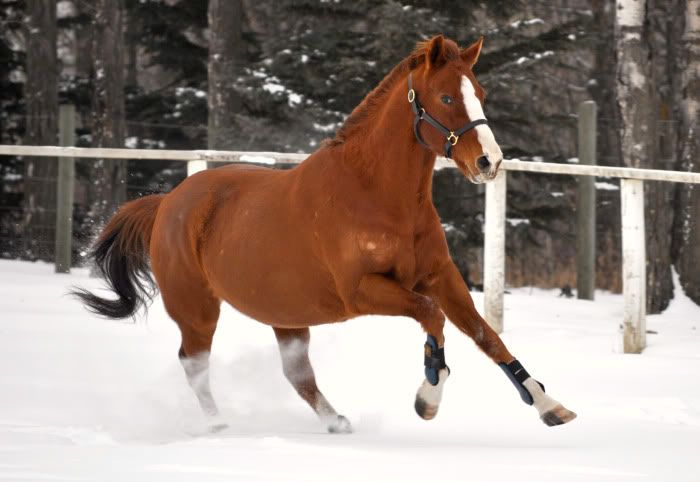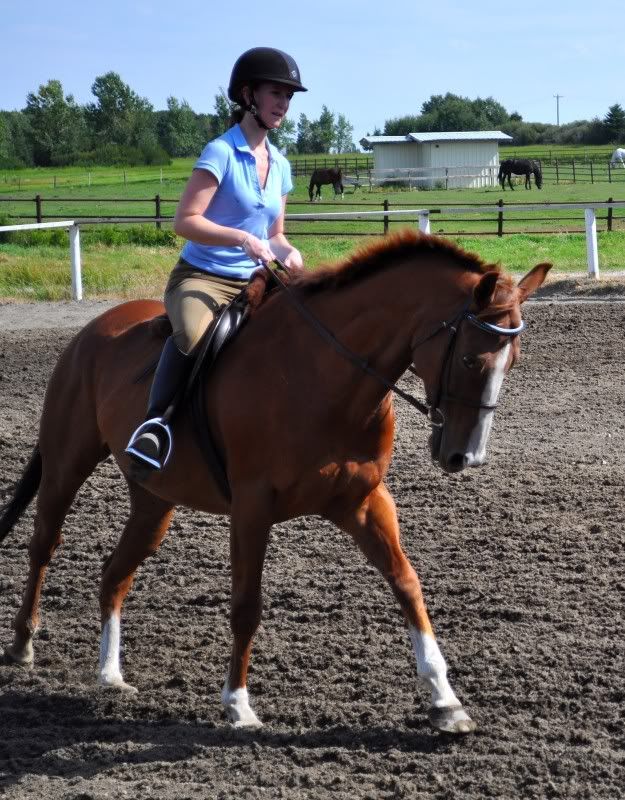 ---
The lovely images above provided by CVLC Photography cvlphotography.com
Here is John Henry. He's a BLM Mustang. I used to think chestnut was the most boring color there was until I bought John. He is such an awesome horse that now I really love chestnuts!
1 year old, first day in our pasture...
3 years old....
2 years old, first trail ride..
3 years old...
At night she looks like a dun....
lol
---
"Horses donít have hard mouths, they have hard, stiff bodies. The softer you can get the horse through his body, the softer he will be in your hands." Clinton Anderson





---
---
<3<3 It's just us together as one <3<3
Summer's winter coat: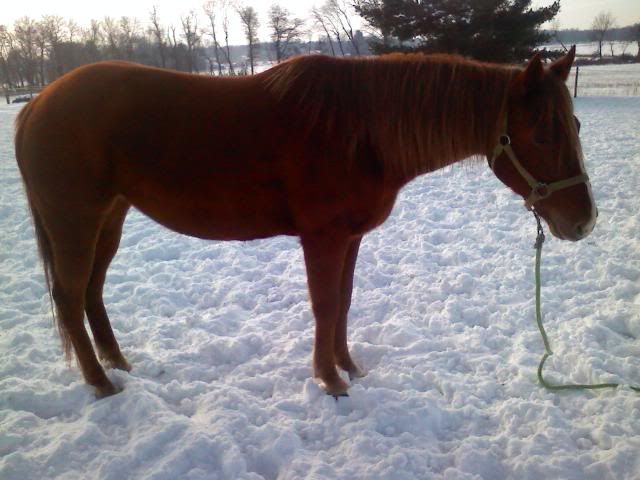 Summer in summer: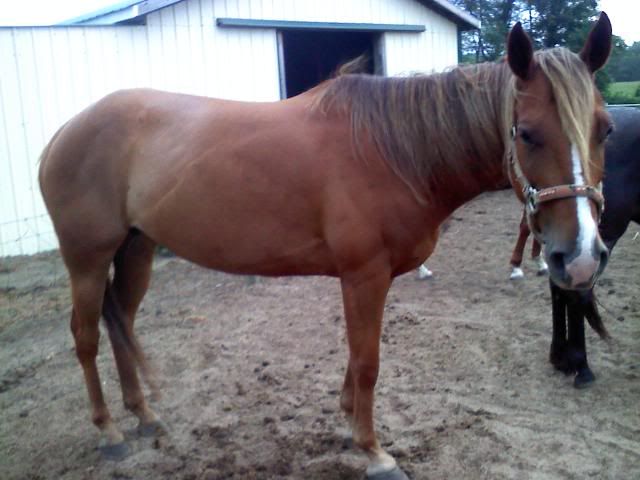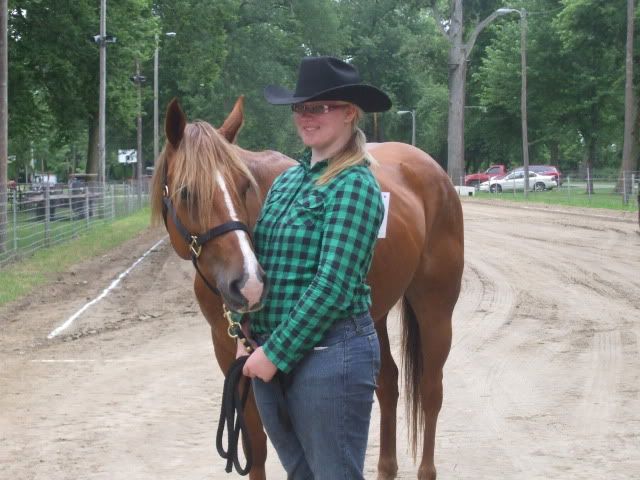 Here is my new mare. I never thought I would get a chestnut because they are so common but I got her and I love her and think she is the prettiest thing ever!! =)) She is between 16.1 and 16.2hh. I havent been able to get an accurate measurement yet. She is a 9 year old westphalian that I am going to do dressage with and possible eventing. =)
DSC00452.jpg
confo..jpg
DSC00448.jpg
yo 004.jpg
NOKIA 3 002.jpg
Hollie New 027.jpg
hollie goes from a orange orange, to a brown orange to almost a red dun.
she changes with the seasons
---
It is not enough for a man to know how to ride; he must also know how to fall
For the longest time, most of the horses we had were sorrels and I kinda got bored with them. They are still not my favorite color but I can live with it. I really do prefer the darker chestnuts to the bright orangey sorrels. In recent years, we have somehow ended up with more browns and bays and until Bessie and Rafe came to live with us, only had 2 sorrels.
These are the only ones I have right now,
Flash, 27 year old QH.
Bessie, 8 year old Belgian.
And Rafe, her 6 month old QHx colt. He is the darker chestnut that I prefer.
---
Always remember that feeling of looking at a big, open country over the ears of a good horse, seeing a new trail unwind ahead of you, and that ever-spectacular view from the top of the ridge!!! Follow my training blog:
http://robertsontraining.blogspot.com/