Unknown Breed...
---
So, Clyde recently came to me and I have no idea what breed he is. I think it's a bit hard to tell with his fat content right now anyways, but anyone else have an idea? I'm thinking maybe a bit of a draft or stock?
And I'll apologize ahead of time: These are terrible pictures for guessing a breed.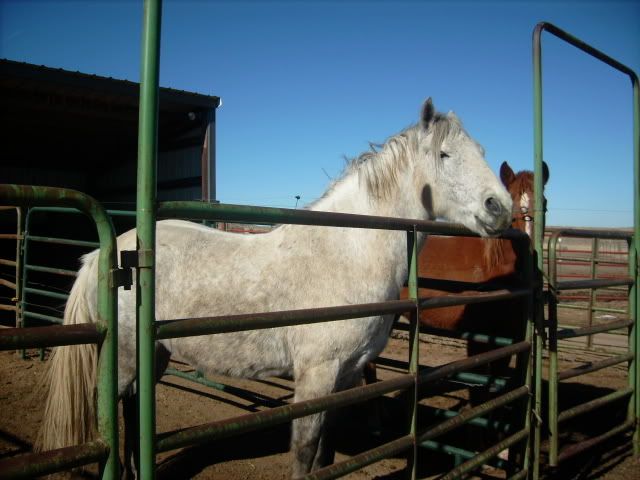 He looks to me like he has Percheron in him
---
Bailey's Mountain
6 year old tb
Awww, he's cute! We have a carriage horse that looks just like him. He's a Percheron/QH mix.
Haha. I love him so much. <3

Yeah, so Percheron? And possibly a QH mix...Hmm, that's interesting.
I would most def say Perch cross. best best is Arab or Qh. I more leaning to the Qh
I would also say percheron/qh cross. He is very pretty.
---
Always remember that feeling of looking at a big, open country over the ears of a good horse, seeing a new trail unwind ahead of you, and that ever-spectacular view from the top of the ridge!!! Follow my training blog:
http://robertsontraining.blogspot.com/
I would also go with percheron/qh mix!
He definatly has some draft blood in him...possibly mustang?
---
Shaneequah, 1998 gaited Bashkir CurlyxArab mare
Treyue, 1999 3-gaited Icelandic gelding
Loki, 2001-2015 Icelandic gelding
i agree with a Perch/QH
---
I agree with Curly Horse CMT, it looks like there might be some mustang in him.
---
Horses are God's apology for men.