What breed or breeds does he look like to you?
---
So I was looking around at horses on the Internet and this guy caught my eye. He's not broke and he was a rescue. But he's gentle and halter broke with some parelli ground work (I'll try not to hold that against him, sorry parelli fans I'm not much of a fan
). Occassionally I pick up a horse like this to train, I enjoy it and its great practice for me. Anyways he looks like a stout boy but the current owner has no idea about his breeding. What do you guys think? I love his pale palomino color. I noticed he has a wavy mane and tail as well.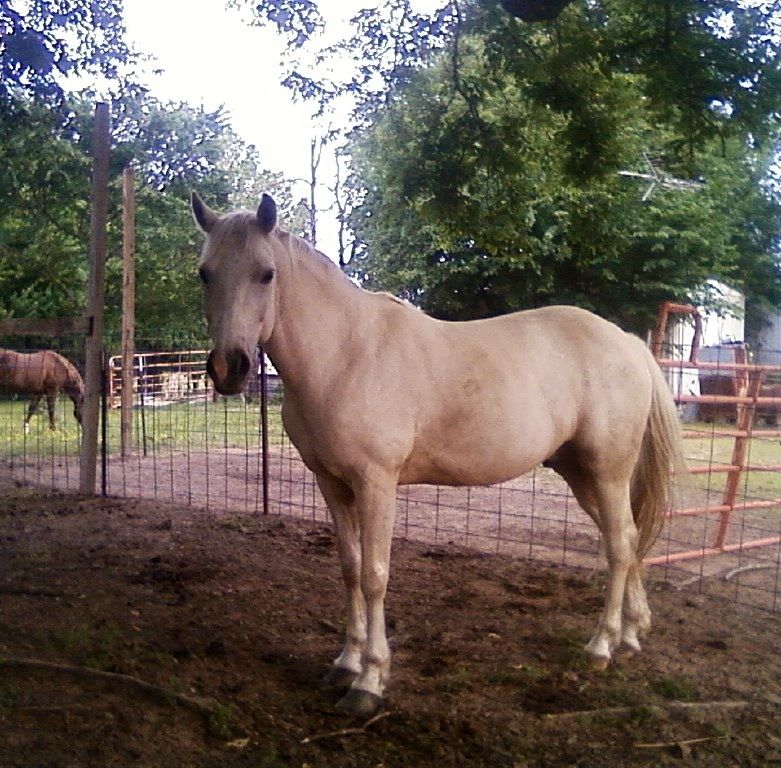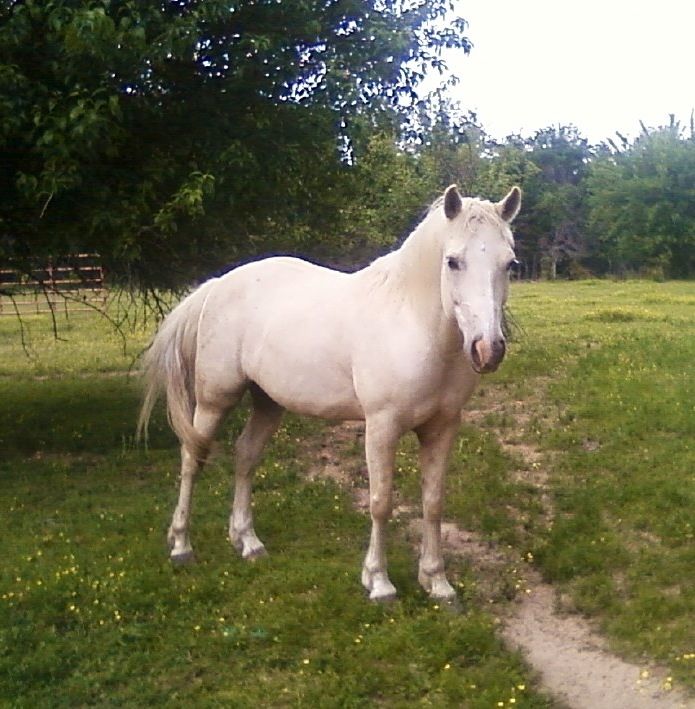 ---
Noey's Herd
Well I see Quarter Horse. However the second picture looks Morgan to me.

So my guess is some type of Quarter Horse/Morgan cross with perhaps a touch of something else thrown in.

I kind of like him! Maybe a bit long in the back but I have a feeling the photo's aren't doing him justice.
I was considering a quarter horse Morgan cross as well. And I agree I think he'll be much nicer in person.
Posted via Mobile Device
Yearling
Join Date: Aug 2012
Location: On the golden coast of Michigan
Posts: 918
• Horses:
3
How big is he?
---
For the wretched of the earth there is a flame that never dies.
Even the darkest night will end and the sun will rise.
I agree with QH/Morgan. He's built exactly like Luck was (same cross) and has the wide forehead like the Morgans that Ive seen.
Posted via Mobile Device
She said he's a little over 15 hands and 5 years old
Posted via Mobile Device
a nice color for a horse
---
Country Woman


Teen Forum Moderator
Join Date: Dec 2010
Location: South East Texas
Posts: 7,157
• Horses:
2
Perfect age to start working ;) he's a beau!
---
Everyone in your life is meant to
be in your journey, but not all of
them are meant to stay till the end.
I cant help but seeing a sliver of percheron in him. a bit of a wild guess i know!
Maybe Beautiful blinding white is all i am seeing!
he is a croosbreed looks like he has some arabian in him :)