what breed do you think she is?
---
I was told she's a breeding stock paint but her old owners didnt know anything really about her past before they owned her and she's no registered. I don't really think she looks like a paint but im not sure... what do you guys think??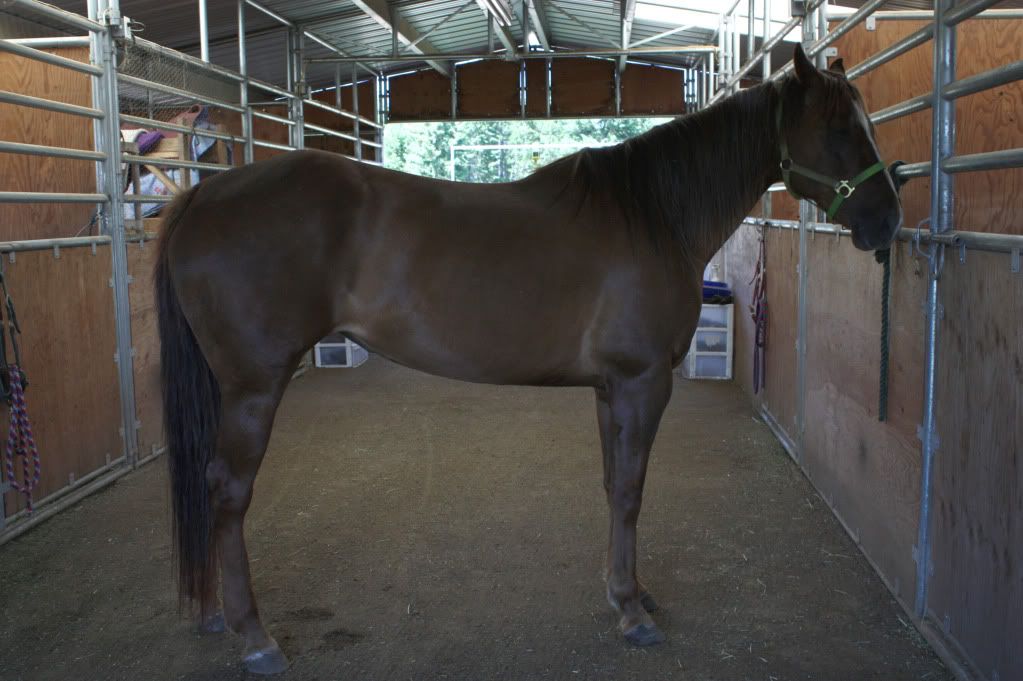 shes got the same body build as dickie my horse, hes a qh cross tb, she might be tht
Quarter Horse
---
He's just the horse to get us there

How old is she? How tall?

She looks a bit leggy, like she's younger, but if she's older that can be a clue to her breed.

For now, I say QH or QH cross.
---
A stubborn horse walks behind you, an impatient one in front of you, but a noble companion walks beside you ~ Unknown
My guess would be QH/TB cross (Appendix)
yea i was kinda thinking qh/ thoughbred mix as well. she 8 years old, i haven't had a chance to measure her but she's about 15.3.
She looks like an Appendix. She's a cutie ;)
---
"I was eight years old, and I've never forgotten her face when she told me about watching you ride. She told me she saw you, and your horse was dancing in the moonlight."
-- A.C. Crispin's "Sylvester"
She looks alot like my horse, she's a solid paint