What breed is he?
---
I just bought my new horse, Texas (he still has to be trucked down to me), but the owners are unsure of his lineage. They bought him as a foal, and knew nothing about him.
What breed do you think he is? (This is Australia, so he's not going to be anything like a Saddlebred or Tennessee Walking Horse etc.)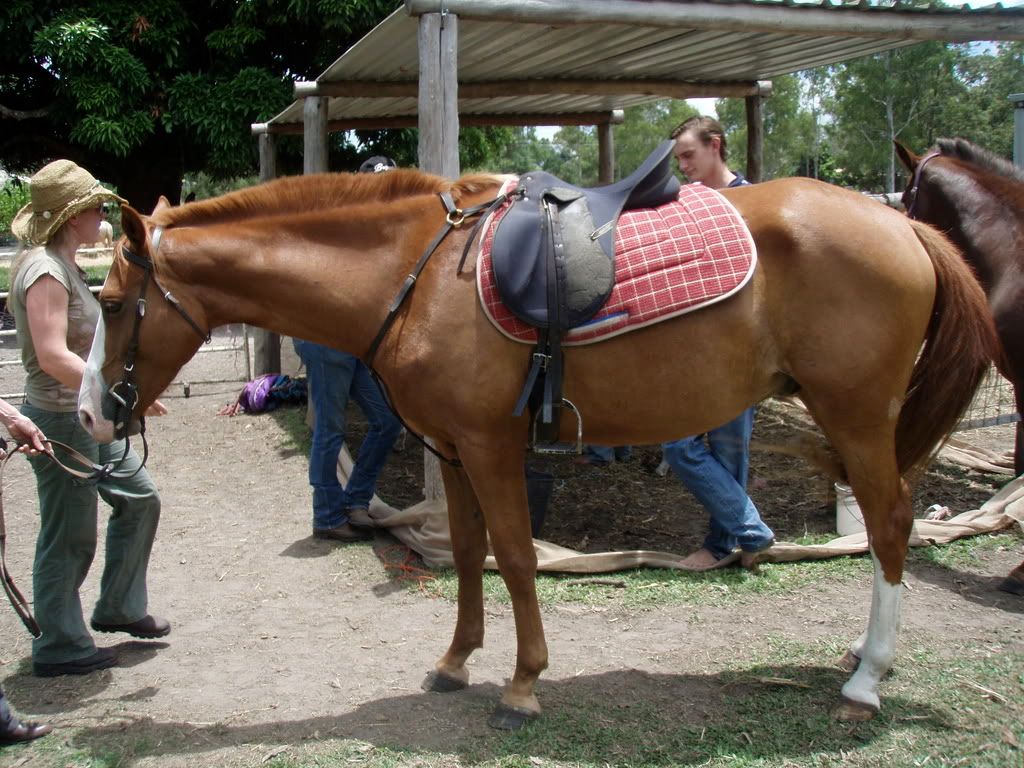 Thank you!
He could be a Stock horse, to me it looks like he has some TB in him, although doubt he would be full as most full TBs here are ex racers. If I had to pick a breed I would probably say Australia Stock Horse.

He could just be a random mix breed, we have a fair few of them here. My first horse was like that, looked a bit stocky, a bit QH, a bit araby and a bit TB, with maybe some pony. If he's unregistered then chances are he is a mix, because if people are going to go the effort of breeding a specific breed they usually register them. I think mixed breeds can be more fun though.

I like your horse though. He looks smart and kind to me.
Where in NSW do you live?
Yeah, you're probably right. I got the impression of ASH X QH - but yeah, it's likely that there is a little more in there somewhere :)

I'm up near the NSW/Qld border, along the coast.
Why?