what breed is he?
---
this is my 4 months old blue and white colt. i have had him 4 weeks and was basically a rescue and has put on tonnes of weight and has really starting to fill out and becoming quite stocky (will get some up to date pics). he is just under 12hh at the moment and is starting to get alot of feather on his legs starting from behing the knee.
i know he has cob in him do you think he could be vanner x or full cob?
conformation comments also appreciated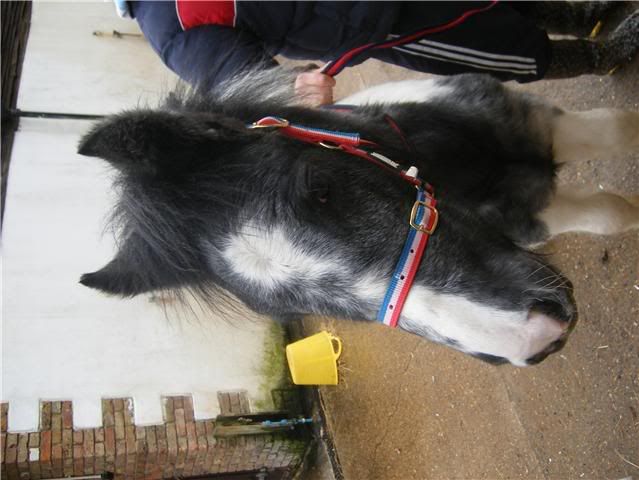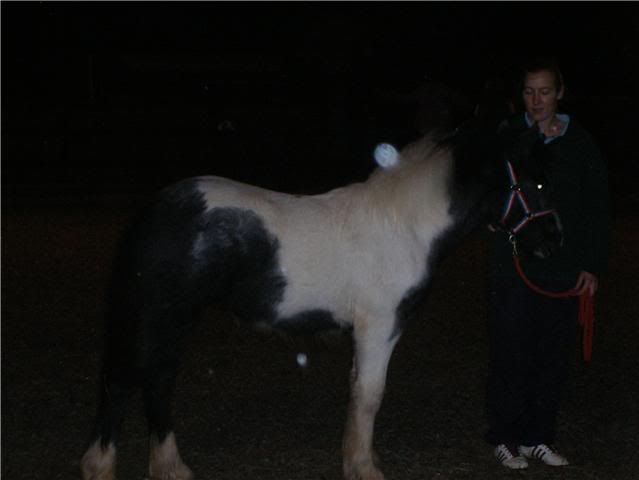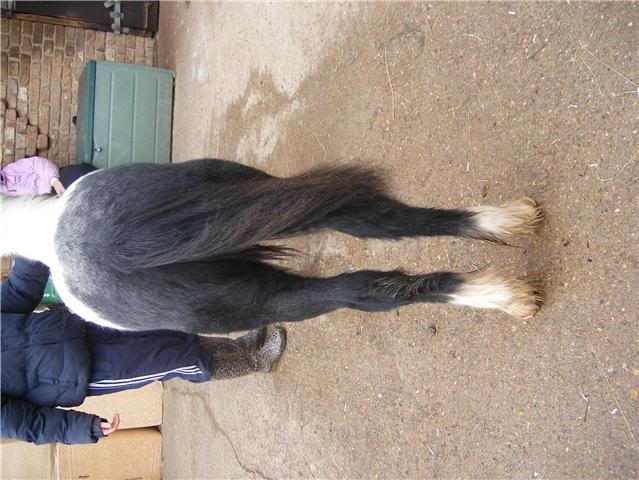 He's a baby so not much to say on most confo stuff. his legs look pretty good. :) I would like to steal him ;)
he does look like he has some gypsy in him and typically they dont get extremly tall but have alot of feathers he also looks like the will be a barrel of a horse
he is very pretty
What a pretty baby! Please post photos as he matures :)
I agree... He looks as if he is a Gypsy/Gypsy cross. Very cute! Great feather!!! Hope to see more of him as he matures. Good luck
---
♥ Gypsy gold does not chink and glitter. It gleams in the sun and neighs in the dark ♥
Assuming youre in ireland or england or the like. I think some breeds look a little different over there. Over here we have cob sized tack and such but Ive never seen a "cob" by breeding. Arent they a nomatic breed, like how over here we have mustangs. I always thought they were assocaited with one breed, but were all sort of different horses bred together, sort of like how a domestic horse gets loose and becomes part of the mustang herd and breeds with them.
thanks guys will get some more piccies of him.
yes im in england
HE IS SOO CUTE! OMG!

I love him! My son would look pretty cute riding him!
Definetly looks like Gypsy Cob, or atleast has some in him.

Beautiful!
I love the color.
Lucky, lucky :)
I'd bet there is a good portion of Gypsy in him as well with the coloring and feathers.