I would have to say
1. Haffies because i have 3 and they have such loving personalities. I can drive and ride and show draft but they aren't as tall, which is nice for short little me! : D Plus my guys have given me a great expereince! Yes stubborn at times but very quick learners and Daisey, my mare, is so forgiving with me, espeically with riding because i know at times i have to be doing things wrong but she sticks through it and knows i'm learning : D <33
Heres my girl! ^
2. Percherons. They are big black (or dapple grey my fav.) beauties and love love love them. I get to show them this year! I'm confident to move up to big drafties : ] they are pretty sweet and they've always appealed to me lol
I have to say connemara's because I love their build and their temperament.
And then I love the grace and presence of a classicly trained warmblood.
---
A good horse is worth more than riches. ~ Spanish Proverb
I also love the Shire and Bashkir Curly. I'd love to have one of each someday!
for me its gotta be Connemara at #1, because whiskey is one and I've learned so much with her, out of all the horses I've rode, whiskey has proven to be the most willing and brave.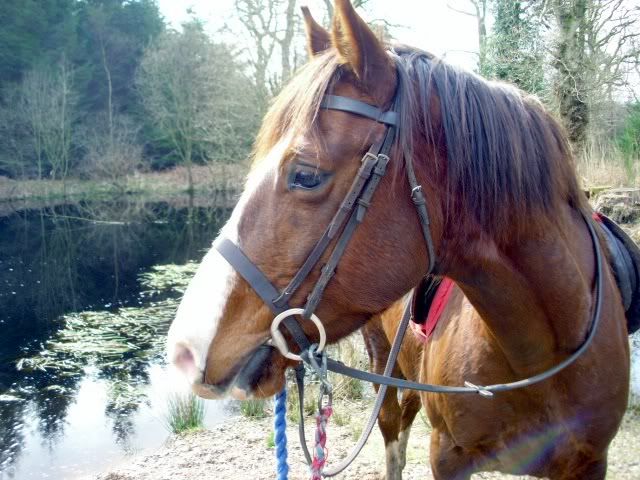 I would imagine there are alot of breeds I would love! Arabian for example.
But the one I love the most is the Paint! Overo preferably! You get all the great qualities of the QH, but w/ color! There's so much variety in the breed it's easy to find one that suits you. I like a horse that's generally up for anything, great temperment on the trail, and alot of GO!
There are other breeds I think are really pretty, but I can't imagine them being anymore suited for me then what I have!
(ok, minimally marked, but she's the best)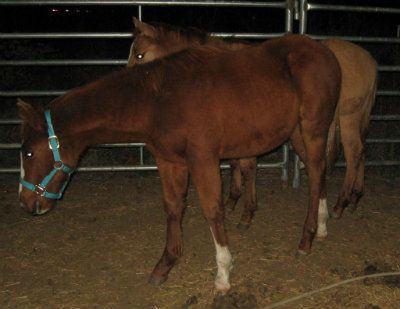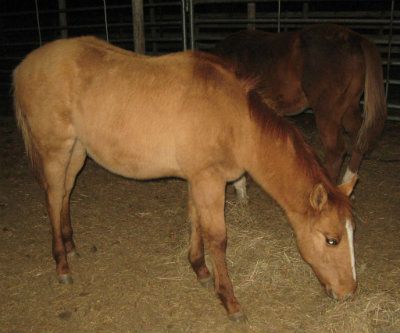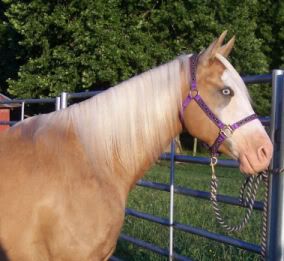 My two absolute favorites are

Thoroughbreds and Irish Sport Horses. I also love 3/4 TB and 1/4 Drafts.

I adore any horse that has heart, soul, boldness, legs up to here, big, thick and can run a CC course easy peasy.
---
---
Last edited by MIEventer; 04-09-2010 at

10:07 PM

.
This is a hard one for me! I learned how to ride on Arabians. They are beautiful and sensitive and some of the greatest horses I have been exposed to have been Arabians or Arabian crosses.

My first horse (who I still have) is a Quarter Horse. He is amazing. Jack is by far the most reliable horse ever. So there is a vote for Quarter Horses.

I LOVE Thoroughbreds, especially the good old fashioned American bred Thoroughbreds. In my opinion they are GREAT competition horses.

I also love Saddlebreds, and Morgans, and National Show Horses. I had a Percheron/Thoroughbred filly who was TO DIE FOR.

Ok... maybe I just should not vote. Cause clearly I cannot make a decision. Horses are great in general, each one has their own personality and their own set of talents.
It's a tough choice between Quarter Horses and Morgans. I love both breeds so much! Probably leaning more towards the Morgan though. The old style ones, though, not the new scrawny looking ones LOL (they're pretty and all, but not what a Morgan should look like IMO). We have an old style looking Morgan mare, and I love the way she looks (minus the fact shes overweight and undermuscled! LOL) I like the nice, 'sturdy' look.
I think QHs and Morgans are such versatile breeds (as I know others are but have seen it the most with these breeds) and there is nothing I love more than a horse that has potential to do anything and everything!
I LOVE the look of Arabians but have never gotten the pleasure of working with or riding one. Hopefully someday I will :)
---
passion is when you put more energy into something than is required to do it. it is more than just enthusiasm or excitement, passion is ambition that is materialized into action to put as much heart, mind, body and soul into something as is possible. // <3 starlite - dream - lady - georgia
thoroughbreds and quarter horses
---
3 barrels
2 hearts
1 passion