What breed(s) is she? *Photo heavy*
---
This is Prim, my 3 year old Paint mare. All I know is that she is grade. Any idea what breeds she might be? I think her head is throwing me off! She is 14.3hh. Also, please excuse the dirtiness!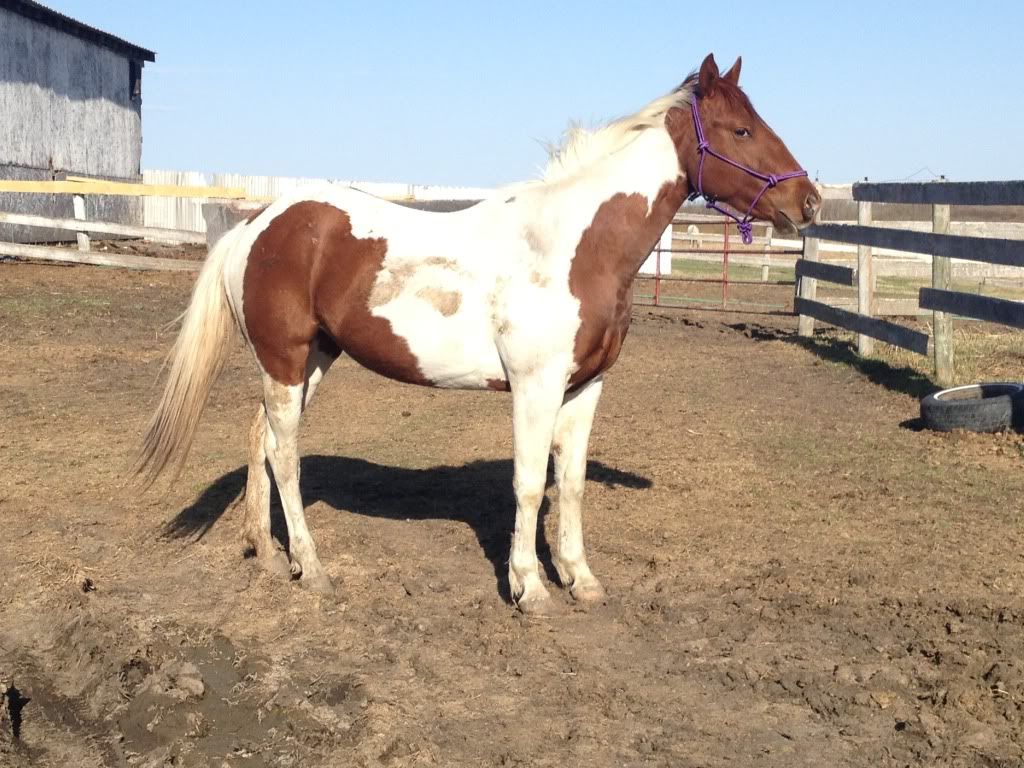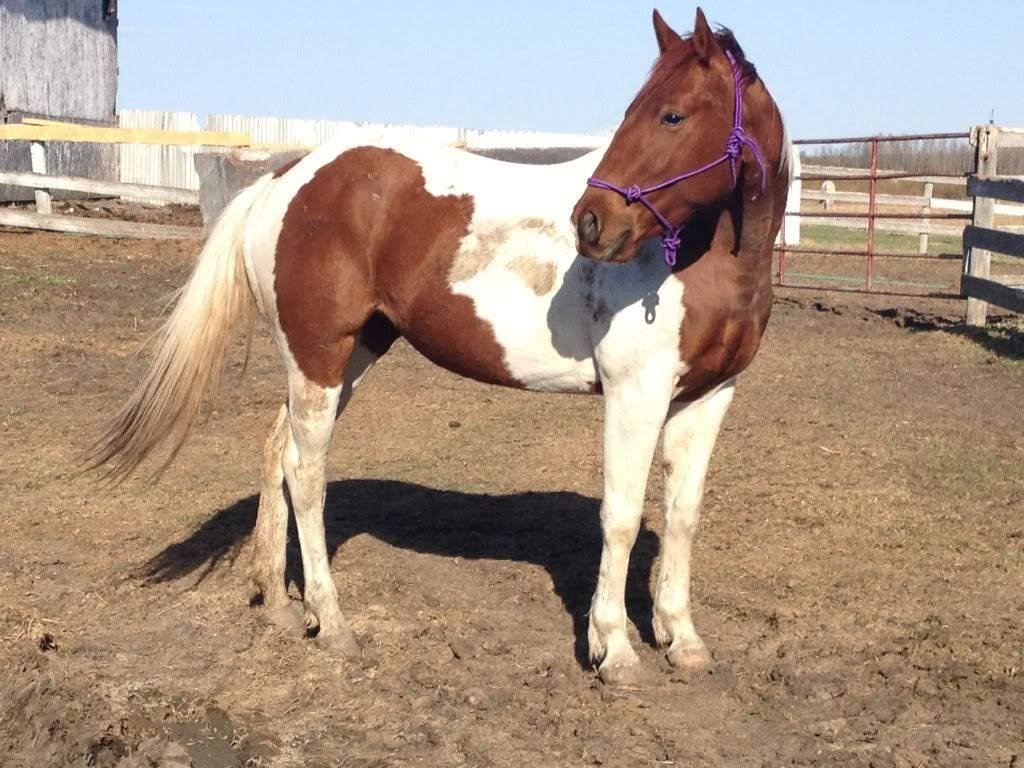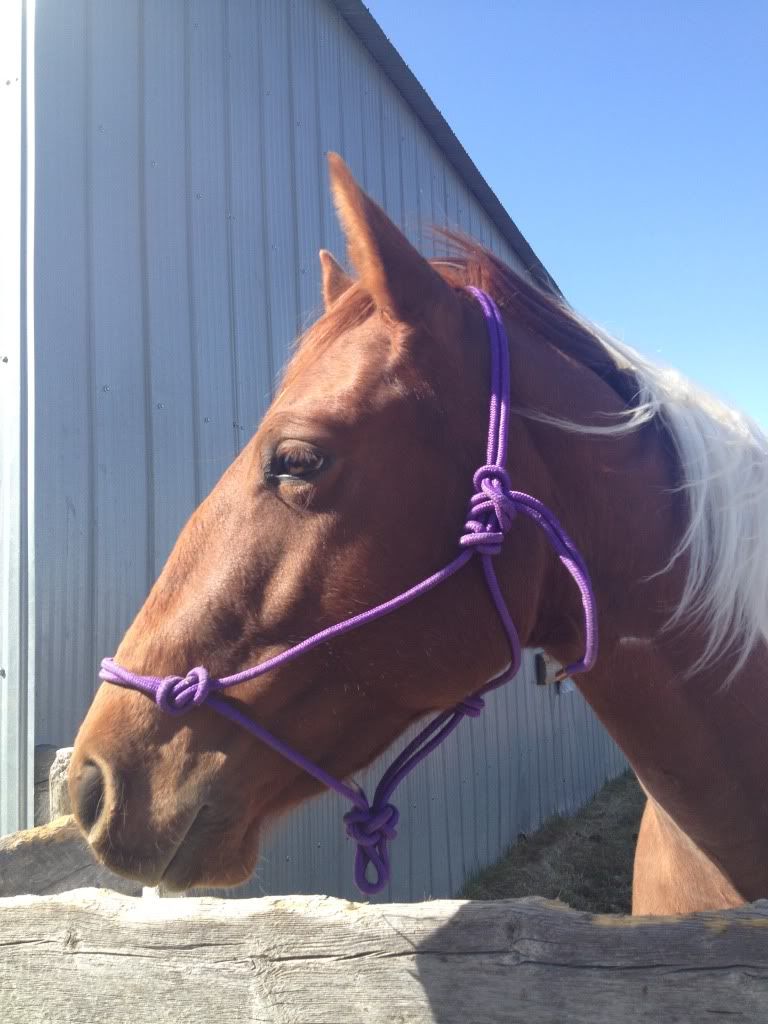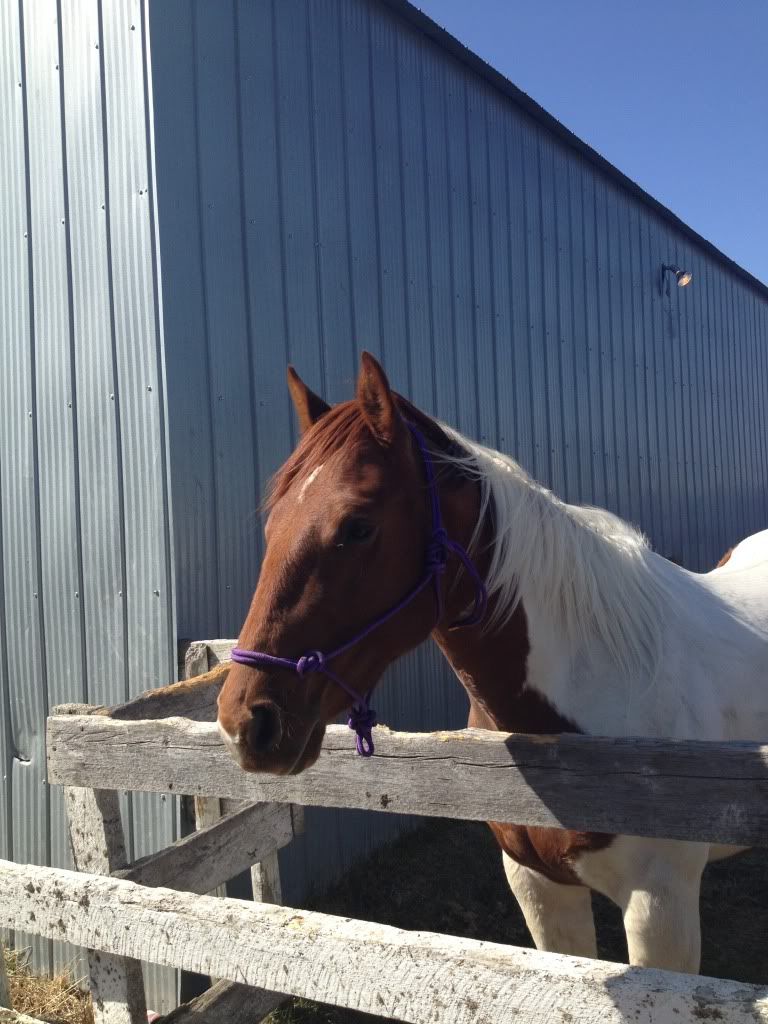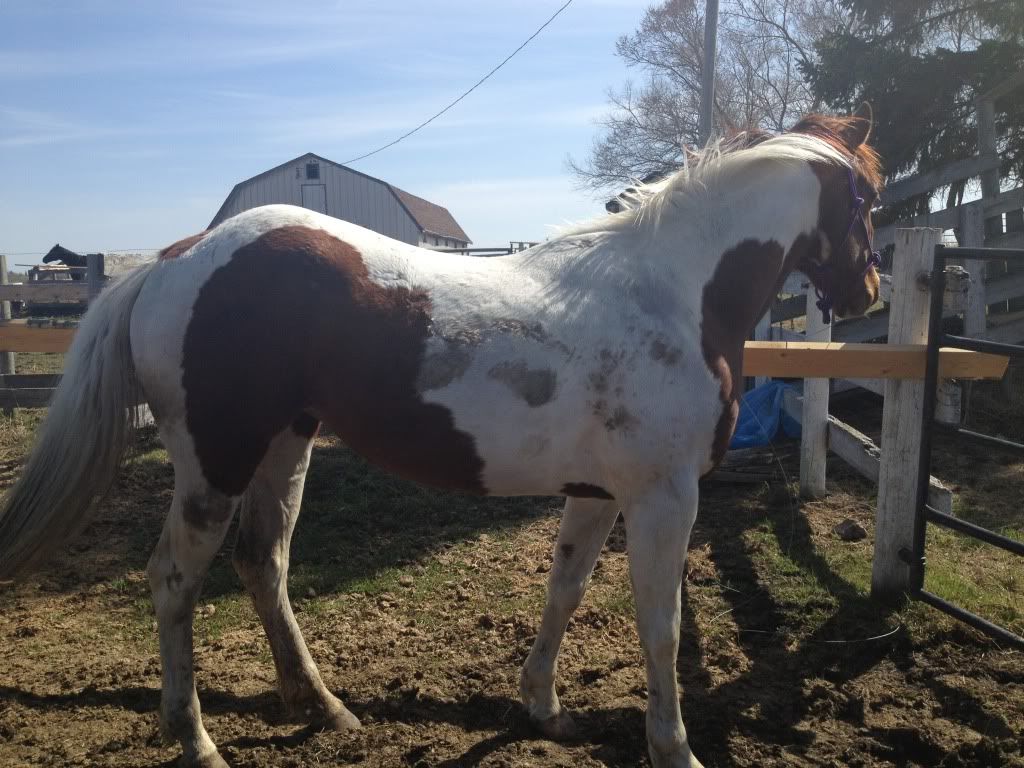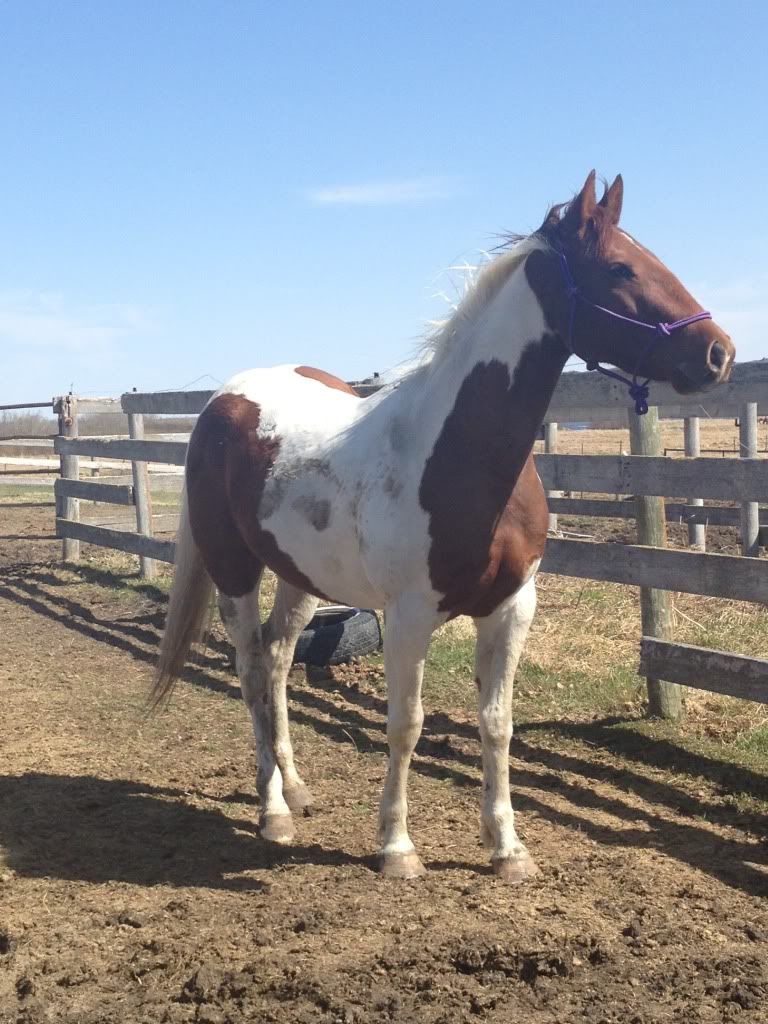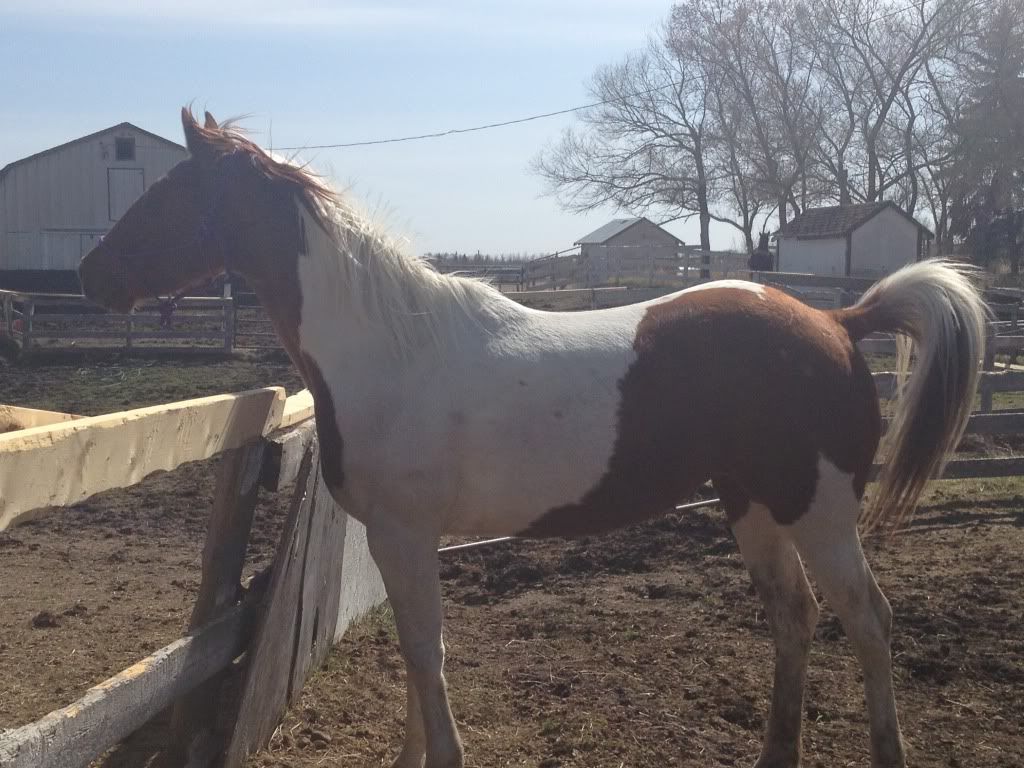 Posted via Mobile Device
Part Standardbred? She's definitely got a definitive head. She is a very pretty girl! And stocky at that.

Just as a little side not, you would refer to her as a "pinto." Paint is an established breed so if she's not registered, calling her a Paint would be incorrect. Pinto refers to her color pattern. :) I used to get it mixed up myself haha.
---
There on the tips of fair fresh flowers feedeth he; How joyous his neigh,
there in the midst of sacred pollen hidden, all hidden he; how joyous his neigh
Hm, I never really thought of Standardbred! It' seems like a weird cross! Haha, my first horse was a Standie though, I still love him to death. I still think her head is a bit wonkier thank a Standie, but I could be wrong.

And really? I never knew that! Ill remember for sure :)
Posted via Mobile Device
I thing some Standardbred, too. Her shoulder is SO well set, and that should help give her a long stride. Do you have any trotting pics?

She is gorgeous!

Nancy
Standardbred or Saddlebred?? Pretty girl though!
I will take some trotting pictures of her today :)
Posted via Mobile Device
i would say either QH with a broad face, or standard bred QH cross. the neck set is what believes me to say standard bred as it`s pretty high set, but the broad face isn`t that uncommon among QH and thorougbreds, it`s just a desirable cosmetic trait to not have it. purely superficial though! some action shots would definately help.
---
If something is not to your liking, change your liking- the only thing you can count on in this world is change. ♥
To me, she looks like a paint/ qh or at least high percentage stock horse... Her hip is definitely stock horse material. She is definitely gorgeous, lots of bone and a fantastic shoulder.
Sorry for the double post... But this is my paint's face. He's definitely completely paint, but he has a similar shape to your mare's. Besides your mare's hip, which is definitely stock horse, I would say that her head shape could also be indicative of her being mostly, if not all, stock horse.