What breed is she?
---
My friend has two show horses of the same breed. What breed are they?
(15.2 hh and 15.3 hh but they are not ponies.)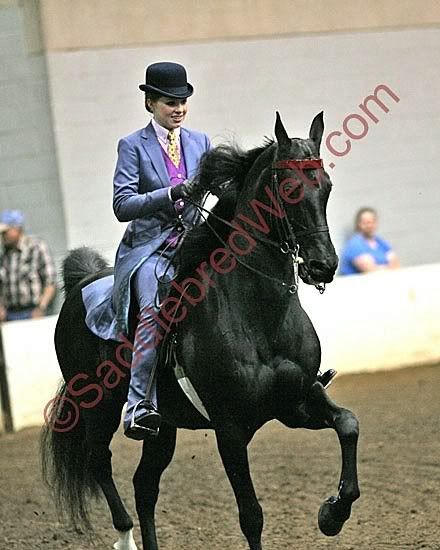 They look like American Saddlebreds.. or Morgans... but ASB popped into my head first.
---
The lovely images above provided by CVLC Photography cvlphotography.com
Yeah American Saddlebred is my first thought, also.
I thought the same thing JDI. but I'm also going to go with the saddlebred
Yeah, I'm thinking Saddlebreds because of the tail.
---
"Doing what you like is freedom, liking what you do is happiness."
Started
Join Date: Apr 2007
Location: Australia-The best Country!
Posts: 2,192
• Horses: 0
Well, I first though Morgans. But to what I've seen, Morgans have more of a stronger build then those pictures. I'd prolly agree with everyone with SaddleBreds. I'm pretty good at the basic horse breeds, like Welsh, Australian, Connerma, (however you spell it), NewFound Land pony, TB, Arab, Morgan, Friesain and way more to write lol
---
Rach
WE ARE GEELONG! THE GREATEST TEAM OF ALL.....
i definitely have to agree with everyone else its a saddlebred
Yay! I don't feel so alone anymore! (pssst the name across the photos should give it away.....
) Very pretty is what those horses are. If that black horse is your username, I like her a lot.
Where is that second picture? I think I know, but if I do, I've only been there once.
Haha...that is funny! I looked at the picture three times and never noticed what the writing said!