What Do You See?
---
Info: now 4 1/2ish month old grade filly. Unknown origin besides mom was a tobiano (which is no help at the moment.)
Besides the fact she has a pinto pattern, to me she doesn't look like just a Paint. Now that we have won a couple health issues she sure is now feeling perky and is now a trotting fool, so what do you think for guesses on what other breeds may be in the mix?
( I'm seeing a bit of Arabian or possible ASB, but I'm terrible at these sort of things, lol.
)
Also, sorry for the low quality in a lot of the trotting-action ones. there all screenshots from videos.
trotting
HAIRY YAk!!!!!!
Her itty-bitty head.
I'm not seeing a whole lot of Arabian in her head, but definitely in her body and movement. She could be an Arabian/Paint, or maybe even an NSH/Paint?
Either way, she is cute as all heck!!
I don't see Saddlebred in her... She just doesn't appear to have the right lines to her body, even for a cross (unless it's a very small %)... I do see some Arab in her body and movement, but not her head or neck or hindquarter.

I actually think she looks a lot like a Paint... So if she has something else in her, I am thinking she is probably mostly Paint.
Perhaps QH, but not Arabian or ASB. Maybe part TWH?
She looks a lot like a "Pintarabian" (
) a friend of mine has. Very lovely.
Thanks for all the replies.:) Yes, at first I had just assumed Paint at first, but once you get her moving, whole different story!
( And like I said, I'm terrible at these things!)
I still see mostly paint. Her movement is high knees only in the longer grass. This is normal for many breeds. I think she is a cute little gal and it will be fun to see her as she gets older and loses her winter woolies. Do I see white around her eyes? Maybe some Appy in there?.
Inga - sabino can also cause the scleara to show... I have three non-appy Sabinos with obvious scleara. I'd guess it more likely caused by Sabino than Appy... But you never know (I do, also, have one paintxappyxarab.... Lovely large pony sized gelding)
I should say is more likely caused by Sabino in the OP's filly... Not in general.
I agree with the Pintabian thoughts. I have a little 13.2 hand Pintabian pony:
(standing on a hill)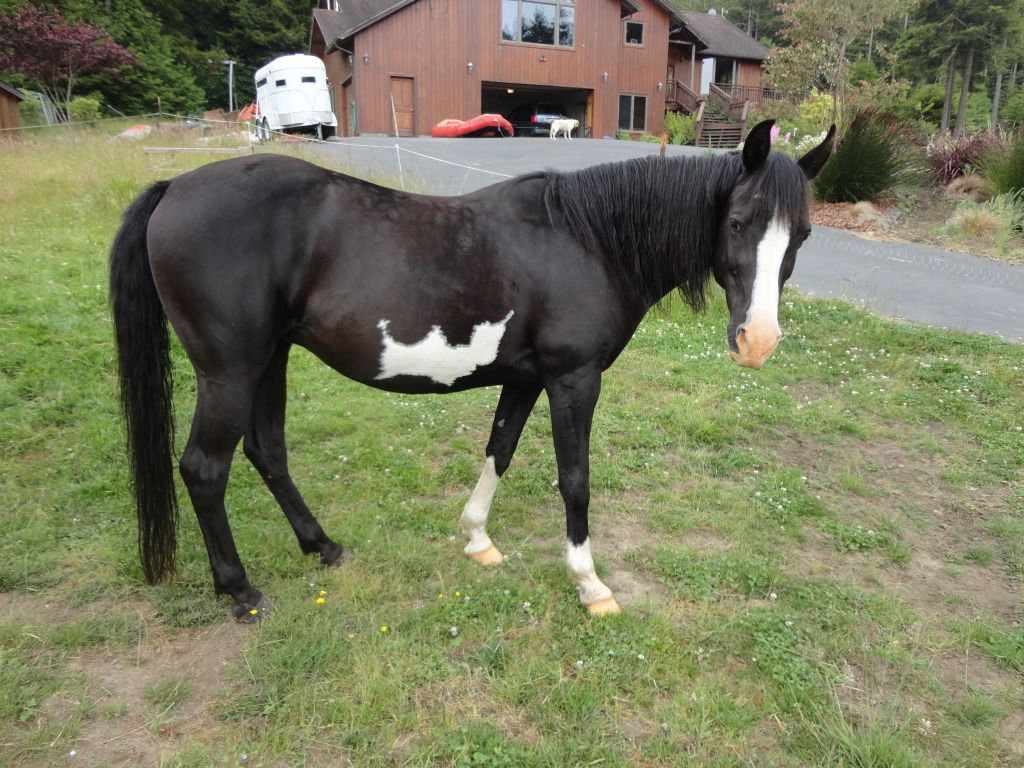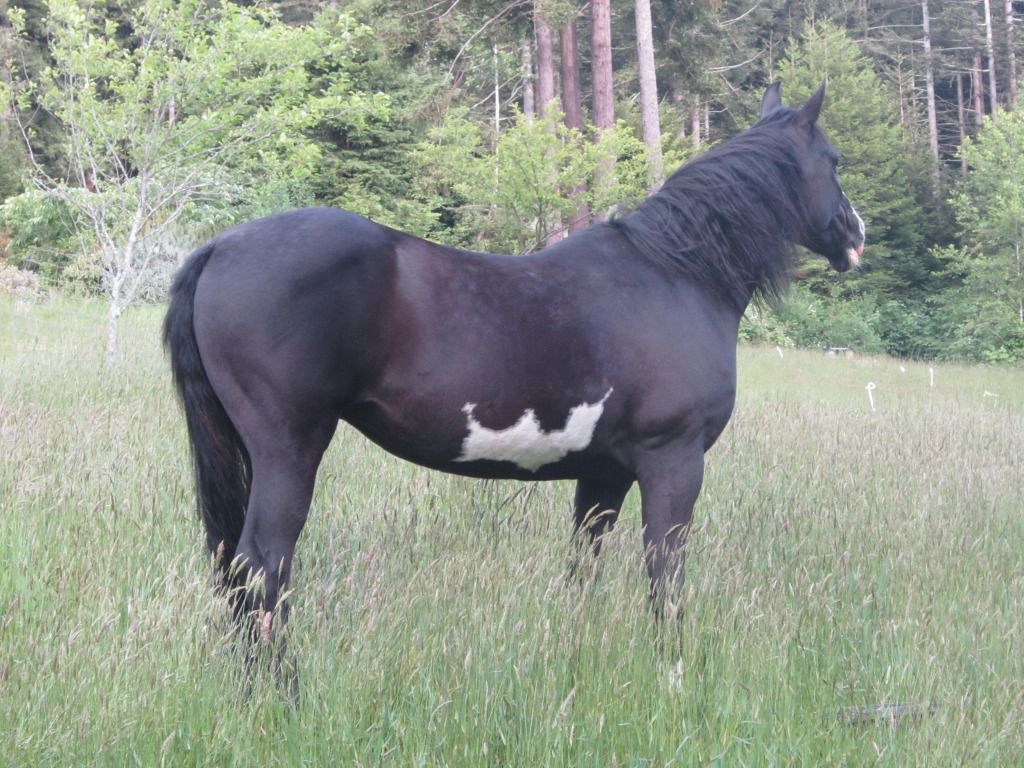 ---
"Good things come to those who wait… greater things come to those who get off their ass and do anything to make it happen." - Unknown