Quote:
The seller said that minis have to be shaved...that they will not shed off completely like big horses. Does anyone have any info on this??? Will put pics up as soon as I upload them from the camera!
NOT TRUE.
Here are some of my minis UNshaved: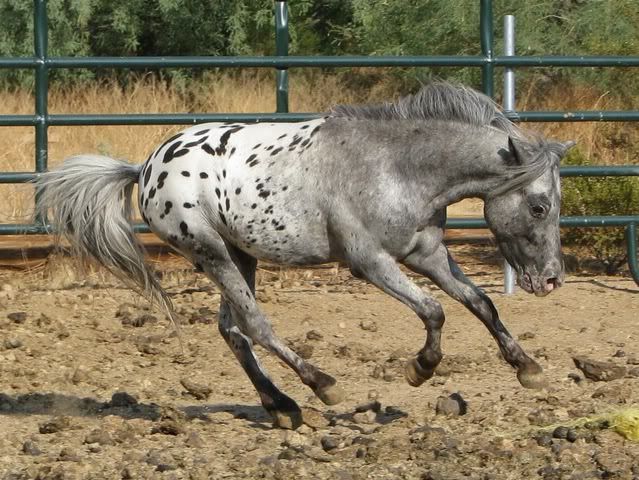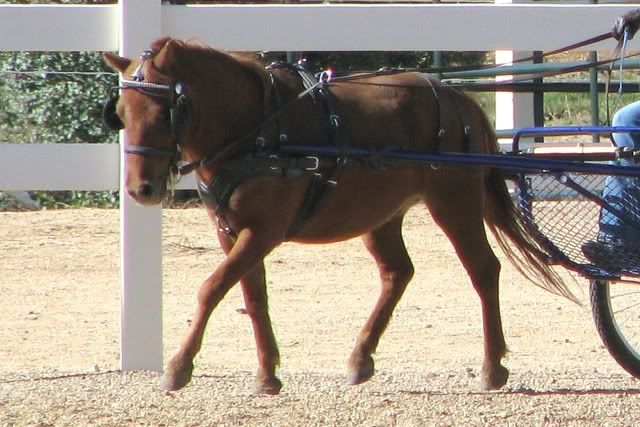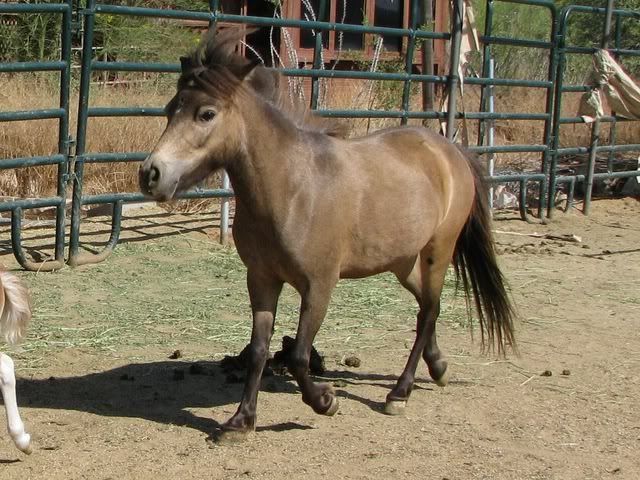 If you show her, you'll have to shave her. But other than that, you won't HAVE to.
OH WOW!!! Your horses are beautiful!!! We live in the foothills east of Fresno, CA, so it gets hot during the summer...whew..glad to know I won't have to shave her! Thanx for the info and gorgeous pics!!!
Here She Is!!!
---
Wellllll....here is little Annie! I know - I know - What a furball !!!
she is super cute!!! thanks for sharing the pics. Good luck with her... keep us updated with pics as she grows
---

It's not the will to win, but the will to prepare to win that makes the difference.
- Paul "Bear" Bryant (Former college football coach)
they will shed off on thier own, they take forever to do this and lots of currying helps, but shaving them is the quicker way to shed them out, also slightly easier, at least if they do not mind the clippers. You do not have to shave her though as it was said, they will shed down on their own.
---
You know how to make a miniature horse even smaller? Leave them in the dryer a little longer!
"Don't ever regret something that once made you smile"
You don't have to shave, but it does take awhile to get non fuzzy. I show as does Mini Horse, so Spring means the clippers are out, hair flying, and a week worth of hair in places that was never ment to have hair! She is an adorable fur ball.LOL
Right now I wish I was in CA, BURRR
Thanx all ! She is a little doll. She ran with the big horses today! Talk about having a blast..she thought she was the cat's meow! The buckskin gelding has fallen in love with her, but the palomino mare is a bit jealous. I thought it would be the other way around...shows what I know...lol

Soooo glad to hear that I won't have to shave since I won't be showing. I love currying the hair off of the big horses once they start shedding out for the summer!!!

California is certainly the sunny state...esp where I live, although this afternoon was a bit chilly, although I am sure that my chilly and your guys' chilly are no where near the same! My husband and son are building Annie a stall so that she can be put away when it rains. With her coat, she would be soaked to the bone before she even knew she was wet...brrr

Again, thanx for all the comments and advice!
She's very cute!

Also, I used to live in your area. Nice there! Enjoy your new "baby" :)
Similar Threads
Thread
Thread Starter
Forum
Replies
Last Post
mini with a cold!!!

Painted Ride

Horse Health

4

08-10-2008

05:54 PM

Help finding a mini?h

girl_on_black_pony

Horse Breeding

2

08-03-2008

04:53 PM

mini

Painted Ride

Horse Breeds

10

07-10-2008

01:04 AM

Mini Ice Age?

JustDressageIt

General Off Topic Discussion

8

03-17-2008

10:56 AM