What is he??
---
My barn owner purchased this gelding a year ago. He is 16.2hh and was advertised as a "quarter horse" My best guess is belgian/appaloosa, but I would love to hear your oppinions.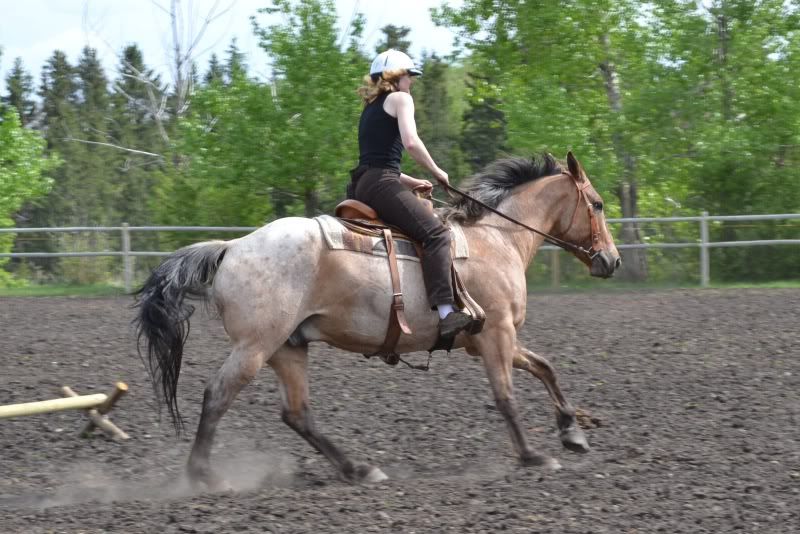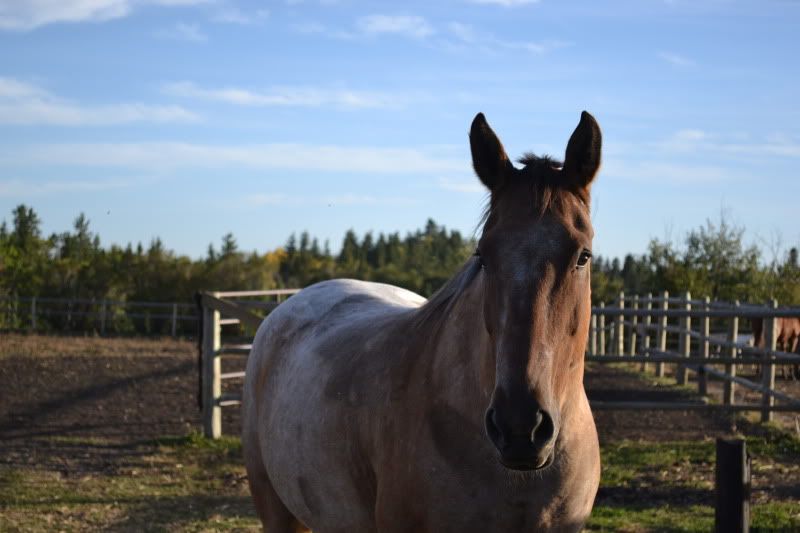 Looks like a roman nosed bay roan quarter horse to me.
---
Last edited by Horse Poor; 03-05-2012 at

08:34 PM

.
I like your guess. I do see draft in him, for sure.

IT's distantly possible that he is a mustang/draft cross, too. There were some draft stallions released into wild horse herds back in the 20's or earlier to help breed "free" farm horses of a good draft type. I think in particular in the Oregon herds, but please correct me if I am wrong on that.
I would guess QH Appy breeding. Appy's aren't a specific breed so he could very well have something else in him
---
"If a horse fails to do something that is because he was not trained to do it. If a horse fails to do something properly that is because he was not trained properly."
www.wildestheartart.com
I see no Belgian in this horse at all. I'd say he is Appy x QH.

Lizzie
Wow, he has a sexy butt. I do see some Belgian in him.
---
"And somewhere in the northwoods darkness a creature walks upright. And the best advice you may ever get is: Don't go out at night..."
I don't know much about breeds but to me he looks like he has some sort of draft in him. To me he looks big in a drafty way rather then a QH way. Also the feathering on the fetlock makes me think this. I could see appy in there because of the colour but I'm not sure.
---
My two horse Apache and Sammy are my world
along with our dogs Patch and Bear.
But I will always love you Jimmy R.I.P
I think you are right! Belgian/Appy!
I see a lot of draft hints; the shape of his hooves, the feathering on the fetlock, the long nose, the way he is very short coupled, his neck which is pretty short and his big shoulder.
Does he have any mottling on his nose or around his eyes? If so he has Appy in him. BUt i can tell he has Quarter in him too. But my guess would be Appy/Quarter.
---
Strength lies within the heart but the strength to trust lies between the horse and its rider.