View Poll Results

: what breed of horse do you have

AQH
91
31.82%
Warmblood
36
12.59%
Throubred
76
26.57%
Arabian
44
15.38%
A pony
39
13.64%
Voters: 286. You may not vote on this poll
i have a cob and a welsh section c. lol also a hackney on lease to my friend who had an accident the other day on her and broke her leg :(
---
Once a ride, forever a friend!!
4 Rocky's
---

"Until one has loved an animal, part of one's soul remains unawakened..."
- Anatole France
Shetland x Quarter Horse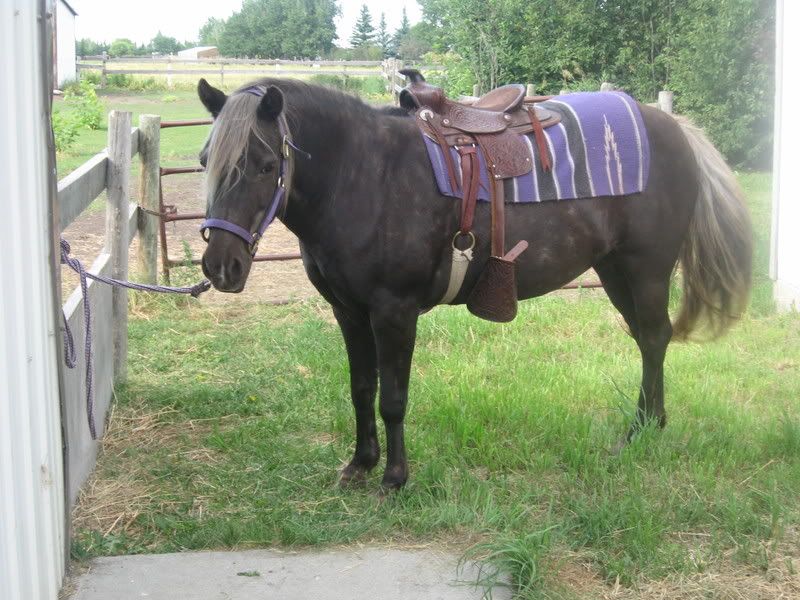 Snapple, I love your little guy/girl!


I have a half arab, standardbred cross and shetland pony.
---
Stella - sweet, timid, elegant, lovely, lively, amazing
Luna - large, unattractive, naughty, adored

Thanks 3neighs!
Sorry, I forgot to add that she's a mare

3neighs-- I saw a pic of your shetland, and it is sooo adorable!!
Thanks Snapple! He's one fat little boy right now, though!
---
Stella - sweet, timid, elegant, lovely, lively, amazing
Luna - large, unattractive, naughty, adored

OMG Snapple she looks just like my Saro. This is a pic from this fall so she still had a bit of a winter coat. But still they could be sisters
---

"Until one has loved an animal, part of one's soul remains unawakened..."
- Anatole France