What type of paint is she?
---
This is Cloe, a horse I work with at my barn. Just out of curiousity what type of paint pattern is she?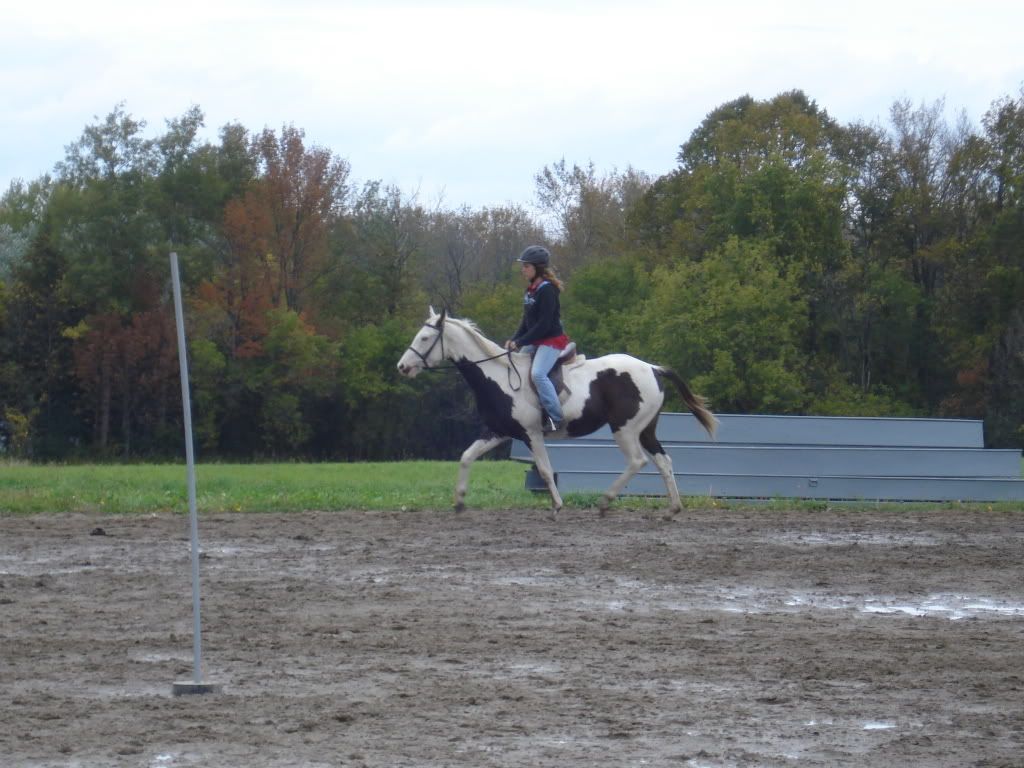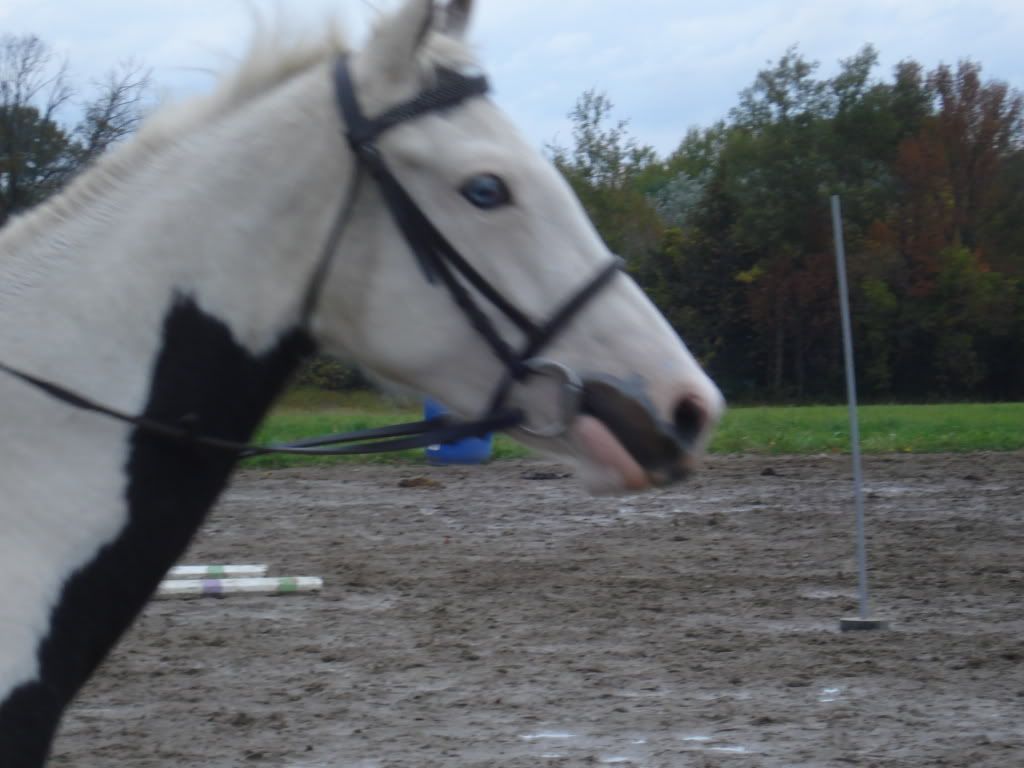 thanks guys!!
---
Sonya ~ 5 yr old Appaloosa/Welsh mare
I believe she is a Tobiano.
She is a Tobiano that also has frame or splash, which is what causes the blue eyes and white face. Tobiano by itself tends to leave the head dark.
OK, thanks. I've always wondered.
She is pregnant with a chestnut arab, so would the foal turn out almost certainly a paint with her pattern, or not?
---
Sonya ~ 5 yr old Appaloosa/Welsh mare
There is no surefire way to tell except to have her tested. She doesn't have the typical 'pawprints' or 'ink spotting' of a typical homozygous tobiano, though.
hmmm. so she's a mystery paint? lol just kidding.

She has some greyish colour around her ears, but you cant really see in the pics, and she has one dot in the middle of her spine, its kind of hard to get a picture of it tho.
---
Sonya ~ 5 yr old Appaloosa/Welsh mare
She is a tovero. She's pretty! She'd have a good chance for a pinto foal since she has more then one pinto pattern, but no guarantee. Unless she is homozygous for tobiano and no way to know w/out testing.
Yes, she is a tovero. A combination of color patterns. Do you know her parentage? What color patterns they were?


A combination of tobiano and frame (or tovero), if mated to solid colored horses, will produce about 25 percent tobianos, 25 percent frames, 25 percent tobiano/frame combinations, and 25 percent solid foals. The color production goes from 50 percent for most spotted heterozygotes to 75 percent.
My guess is that she's a Tobiano Splash White Frame Overo.
She's definitely not a splash... Nothing about her characterizes splash at all.

As the others have said, she is a tovero pattern.
---
I've got a lovely bunch of Neuticals,
There they are all standing in a row
Big ones, small ones, some as big as your head