Thoroughbreds all the way! Won't own anything else. Ok so I would but I love them lol.
Rocky Mountains are absolutely amazing horses. They're beautiful, extremely intelligent horses with a ton of heart. And you've got to love the chocolates!
The rmh in my life: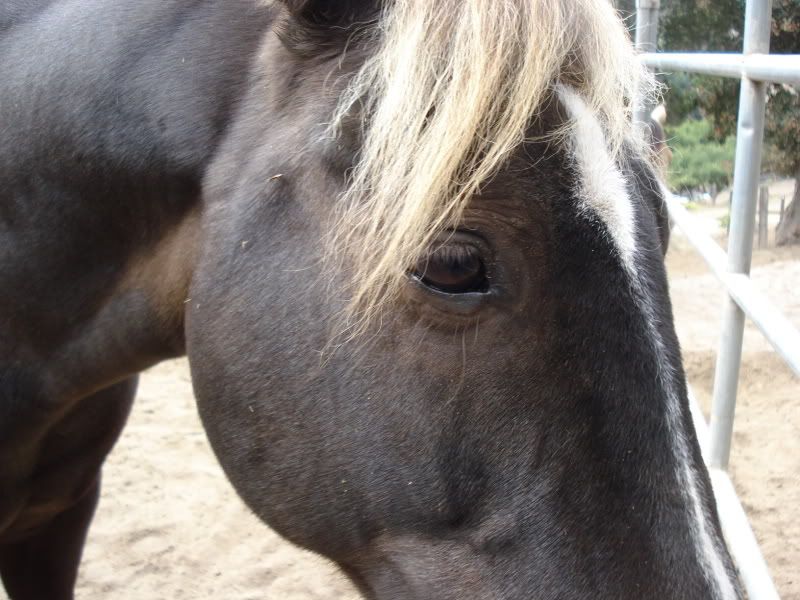 But I've got to admit, TBs are earning a place in my heart =P I'm on and off with them. I have a really awesome TB who I'm still getting to know, and right now we have a pretty interesting relationship. He's really willing and sweet and is just always trying to do the right thing, but not in a blind way like I feel like most QHs I've known have done. He's more of a true partner than a lot of horses I've known, who's willing to give as much as or more than I give to him. It's really fascinating to learn about him and about the breed. I've always been in the western world and surrounded by QHs, which I'm not too big a fan of.
---
Last edited by rocky pony; 10-04-2009 at

04:18 AM

.
I have to say my favorite breed is a Fjord XD probably because their so laid back and mellow, I just wish they were allowed to be taller than 14.2 hands ;.;
If you would have asked me this question 10 years ago I would have said Arabs all the way... 7 years ago it would have undoubtedly been Saddlebreds and NSH's... 4 years ago it would have been paints... 2 years ago it would have been Appy's....

So the truth? It's all on the horse. I would never buy a horse based on breed. I was never a paint fan or an appy fan. Arabs, Saddlebreds, & NSH's have their reputations for hot headed and flighty. It's all the independent horse and their personality, our bond, etc.
Oldenburgs or Irish Sport Horses. When my career gets going and I have money I plan on getting one of both.
---
"Always be yourself. Unless you can be a unicorn. Then, always be a unicorn."

I love all types of warmbloods, quarter horses, and welsh ponies. Warmbloods because of their quietness and athletic ability, quarter horses because they are so easy-going and practical, and welshes because they're just so dang cute and make awesome pony hunters!
I love halflingers and arabians. I have a halflinger cross and she just makes me smile everythime I see her. She was my first horse at 10 yrs old and I am 23 now and just keep loving her more and more. She is bay with a long thick black maine with beautiful eyes and long dark lashes. I also think it depends on the horses personality too because their willingness for the rider is what matters to me.
Thoroughbreds :)

...that is all!
---
A woman needs two animals - the horse of her dreams and a jackass to pay for it.
Andalusians all the way!!!! They are super smart, talented, and perfect for Dressage! Thoroughbreds are pretty good too!
---
"The hand should be a filter, not a plug or an open faucet."
N.Oliveira
I'm a dyed in the wool QH girl, my family has raised them for 50+ years so it's in my blood. I did this year splurge on myself and bought a Hanoverian mare just for me to have some fun with, I've fallen head over heels in love with her. I also enjoy my student's Haflingers a lot, cute little stubborn buggers!
---
Life is like a camera. Focus on what's important, Capture the good times, Develop from the negatives and if things don't work out, Take another shot.