This is my daughter's leased paint Romeo. She's going to be using him for 4-H next year. She's ridden him for the last 2 years.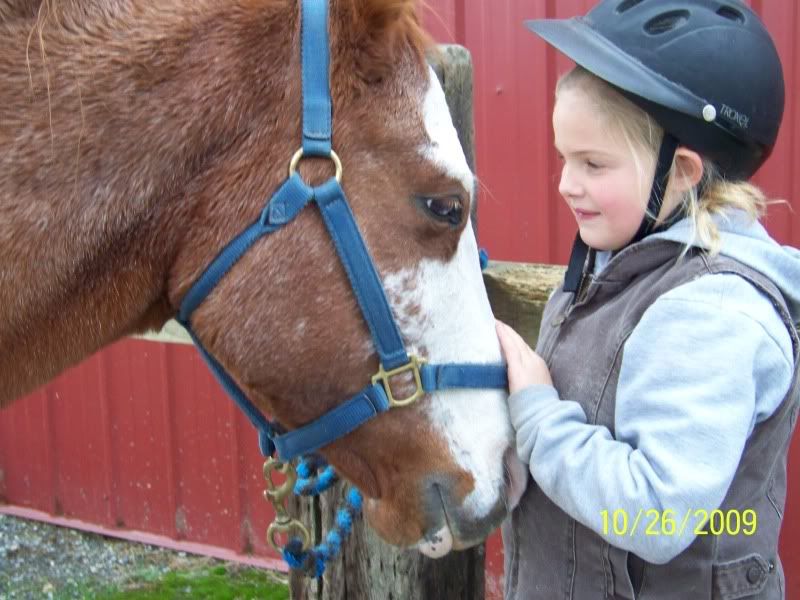 (forgive the ill fitting helmet. She doesn't ride with it like that)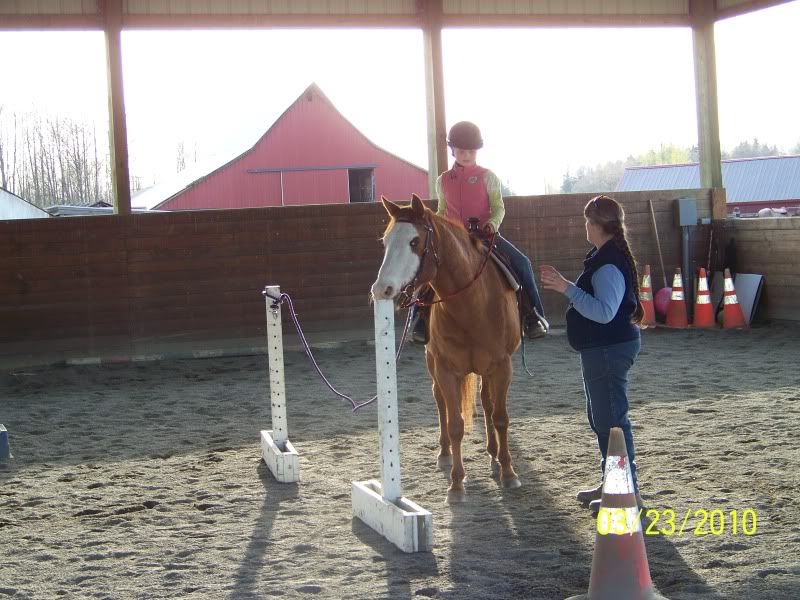 His first pass through the trail course gate.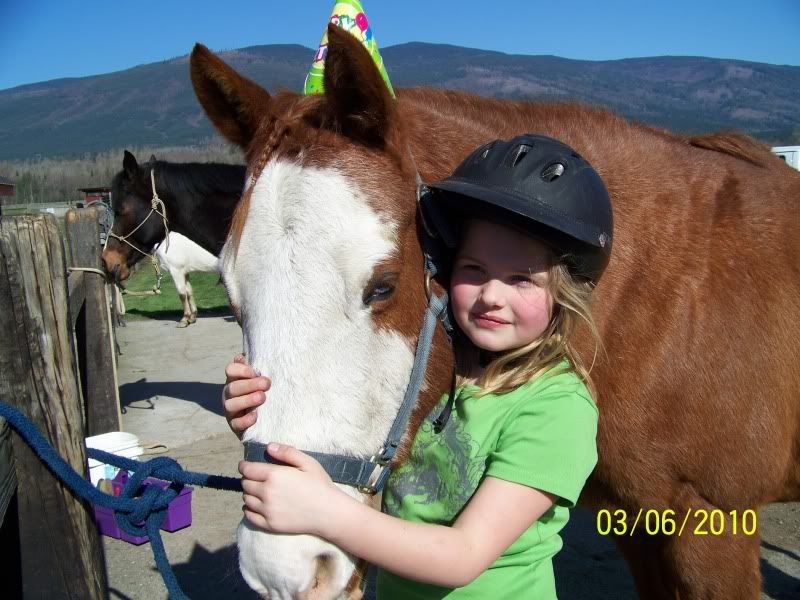 At their birthday party (their birthdays are 3 days apart).
As he's grown, his leg white has been taken over by the sorrel color, but he's got the tell tale half blue eyes, the roaning, and that gorgeous bald face.
I have some really good pictures I've taken recently, just none uploaded.
---
Joni
Just a few new pics of my boy Sundance wearing his shiny summer coat! I sooo love this guy, he's my pride and joy!!!
---
my turn
---
Here are some pics of my cool paint horse. His name is Blazing White. Barn name is Kalypso. He is 8 years old. I ride english pleasure and we do some jumping too. I got him at the end of Oct.2008. My mom rides him too. We both show him in the local schooling shows.

From time to time, i like to ride him western.

Kalypso is by Will Spot Ya. Does anybody here have a paint out of this stallion?

Hope the pics are a good size.
Cuuuute!
Seriously,everyone here has nice flasy paints!
And sundance is LOOKIN GOOD sporting his new coat.