only thing i dont like about SOME appys is the twig tail
Quote:
only thing i dont like about SOME appys is the twig tail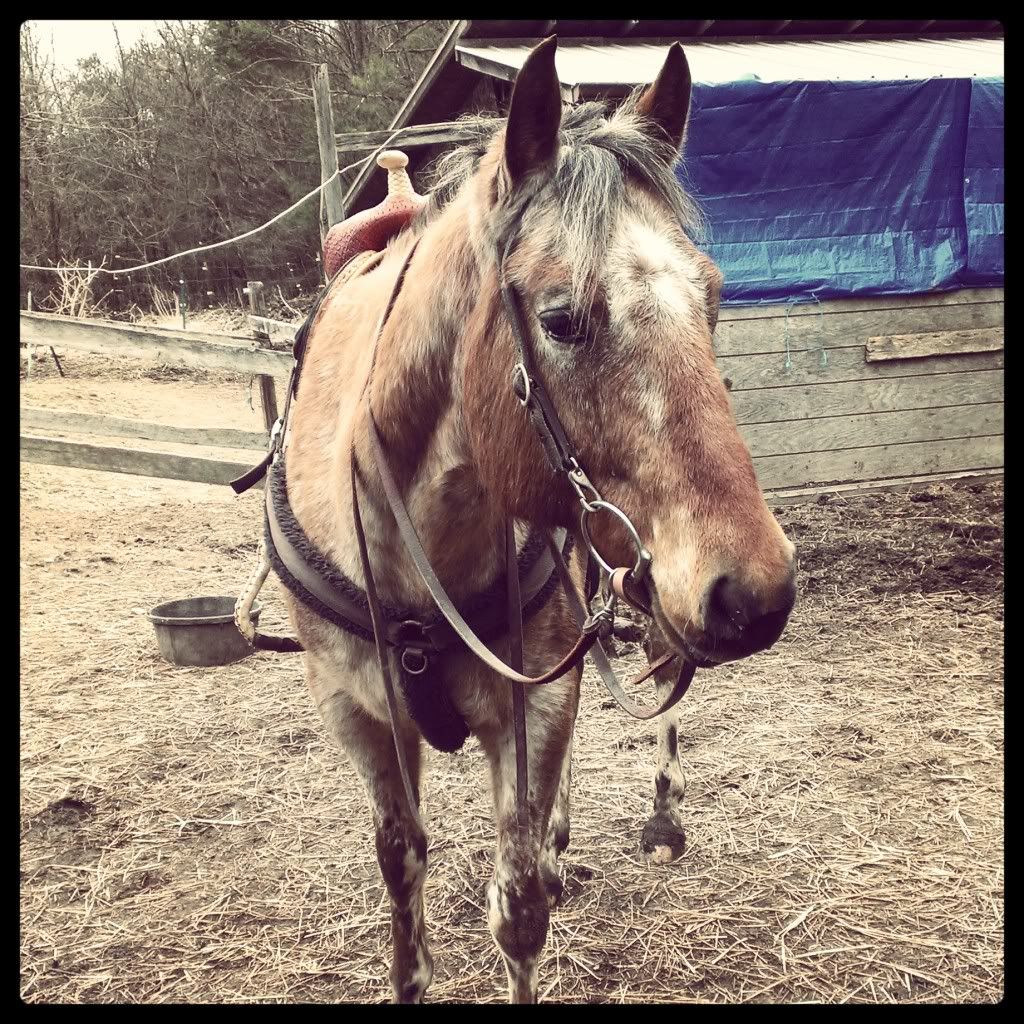 Chopper and his twig tail and nonexistent mane resents that remark. :p
Posted via Mobile Device
Don't let the cute exterior fool you. He's a brat lol
Posted via Mobile Device
Quote:
Don't let the cute exterior fool you. He's a brat lol
Posted via Mobile Device
Oh they all are, aren't they?!
Personally I see nothing wrong with them. My dad had a beautiful blanket mare and my mom currently owns an Appaloosa draft cross and even though he can be hard headed at times his personality keeps us laughing. As far as them having ugly heads or color patterns I agree that it is all just in the eye of the beholder, because to me all horses are beutiful and deserving of love.
---
"In these bodies we will live, in these bodies we will die. Where you invest your love, you invest your life"
I love appaloosas, they are one of my favorite breeds. :)
---
R.I.P Duke <3
No hour of life is wasted that is spent in the saddle.~Winston Churchill

The reason I don't like Appy's is one, their coat coloring. It just bothers me. Two, the trait some have of the short, dull, ugly tails. A lot around here have that and I can't stand it.
I think one of the reasons many people don't like Appaloosas is that they stand out so much and draw attention away from their refined chestnut "show horses". Many years ago I took my Draft X Appy cross to a fun training show. At that time he was a very dark grey, almost black with a spectacular white blanket and flashy markings. He's also got an awesome long flowing tail. Although he came nowhere near placing in out classes, he got more looks and comments from the observers than any other horse there. Many commented they were disappointed he didn't place because they thought he looked and performed awesome. We also got more sneers and dirty looks from the other competitors as though we had no right to be at the show (even though it was just a fun training show).

Later, he showed in pony club where there were many other breeds, including Paints and Appys. Then, he treated just like any other horse there (although he was awesome in cross country)
I know most people don't feel the same, but I like the rangy type of Appaloosa and the more useful types. When I see some that are too heavily crossed with TB, QH, or Arabs I think it is a shame because they've lost the quality that makes them what they are. Breeds are starting to loose their original qualities and everything is turning into a Quarter Horse. Then you start getting Appaloosas who are big beefy things with little feet who can run fast for a small amount, but don't have the versatility and stamina they were originally bred for.