Quote:
Ya mean one like this?...
Sorry, not for sale...
All Breed Pedigree Query
=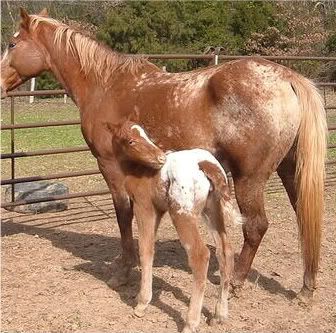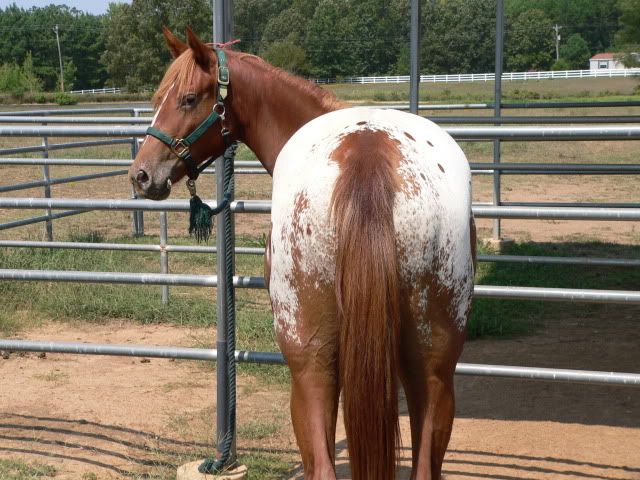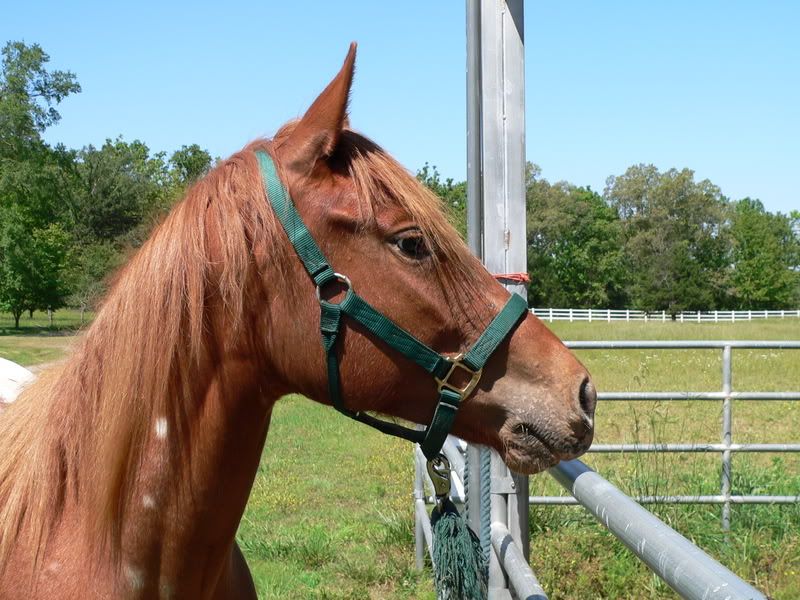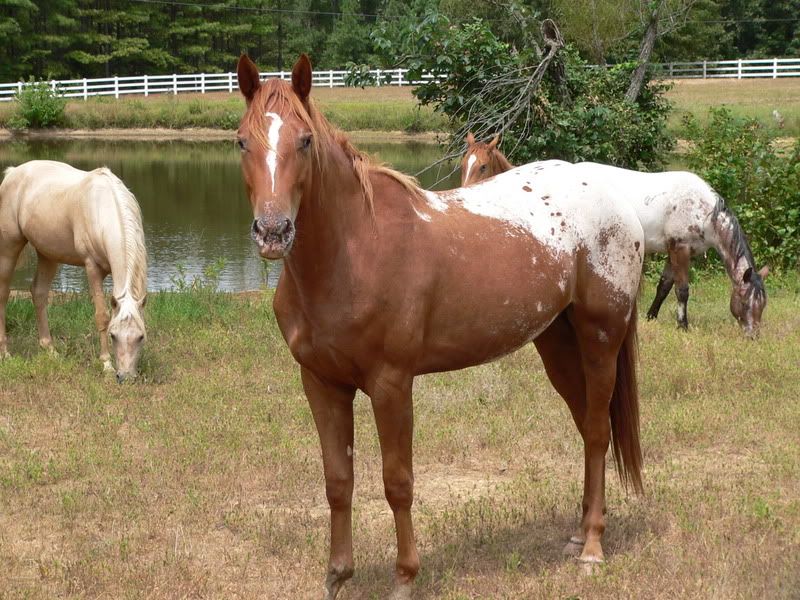 Sorry for all the pictures - just Daddy's pride...
Oh how I'm in LOVE!! Beautiful!
Posted via Mobile Device
Quote:
OH how you tease! (I want the bay/roan mare in the background too!)
Actually that is a he - Rambo, a snowcap gelding. He has the same sire as Cheyenne. This is his dam, a line bred Plaudit mare
- she was my favorite broodmare...I'm sure I have posted pictures of her before...she was awesome...
One Freckle Appaloosa
She is retired now - the breeder I sold her to when I stopped breeding almost lost her last year due to a pasture accident...a serious head injury, and she and we don't want to risk her having another foal.
Her last two foals...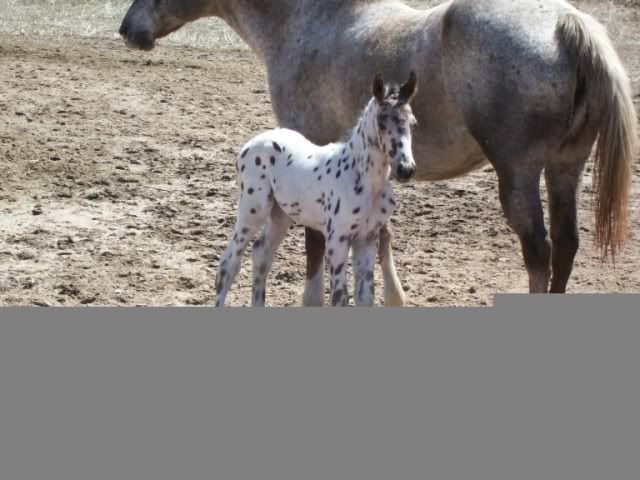 Here are some new photos of our mare we just took in the last few hours. I hate her breed, but god bless this little mare-when not showing her attitude she is a sweet little girl.
---
Here's a pic of my neighbor's granddaughter's appy gelding Playboy. I got both of their permission to post the pic, he's pastured with Bonnie, Cheyenne, and Tequila. Me and my aunt help take care of and love him too.
---
Being horseless is the pits!!
I Love them! I have 6 and wouldn't trade them for the world!
Hi! i see this thread is really old, but I'll play, anyways!

My first horse was an Appy mare (still have her, she's just retired to my moms' trail horse...she's 26!) She never bucked, never reared...but got me in the dirt more times than my OTTB! Appy's are SMART! When I would jump her, she would know if I was behind her 100% or not. If I was behind her, she would take a prelim XC fence backwards (true story) for me without hesitation; if I had a shadow of a doubt about a fence, she'd dump me on top of the rails of a 2'6'' fence. She taught me to trust.
I know Appy's have a 'stubborn' reputation, but I think they can all be cracked; we as human's just have to see the amazing potential.
appaloosa x arab mare, for sale in Central Scotland for £800. I think she is very very pretty and has a sweet nature. and her appaloosa dad is most handsome with the kindest nature.
she is 14h and 5yrs old. needs brought on as only been backed.
---
i am fed up with the speed and the greed of the world around me but i have not found nor can i offer a cure
Does plaid go with spots?
Here is mine; he's an overgrown POA, but not as unfortunate looking as some are. He's 15.1 hands of Appaloosa fury; smart, versatile, athletic and then some. And after riding my fat old Paint mare on trails most of the summer, using him on occasion was nice because he's very surefooted and walks around trees instead of through them.
Haha...it's always nice to have a horse that walks around trees instead of into them without having to be told...