Oh of course the tennessee walking horses! As I own one and board at a barn where there is one and a half (this particular guy in the pic is my geldings daddy)
Hmmm. Appaloosas, because that's what I grew up with. I love that they are so versatile (as are many other breeds
). They tend to be good natured horses, too.
I also like QH, TB, and Paints. I've only ridden one Danish Warmblood, but I fell in love with him, too.
The top picture is Smoky, my show gelding. The bottom picture is Tequila, my mom's trail horse who might become my son's show horse (not sure yet). They are both apps, and they both have quite a bit of QH in them.
---
Learning never stops
---
Last edited by aforred; 05-20-2010 at

04:14 PM

. Reason: Forgot the pics
My favorite breed is whatever breed I own at the moment. :] When I had an Arabian, I was in love with Arabs. Now that I have a TB, I am in love with TBs. :]
Posted via Mobile Device
Haflingers!
---
All I pay my psychiatrist is cost of feed and hay, and he'll listen to me any day!


Arabians would have to be my favorite, ever since I was a little girl i've been intrigued by them. They are just so beautiful. :)
There are so many great breeds out there though.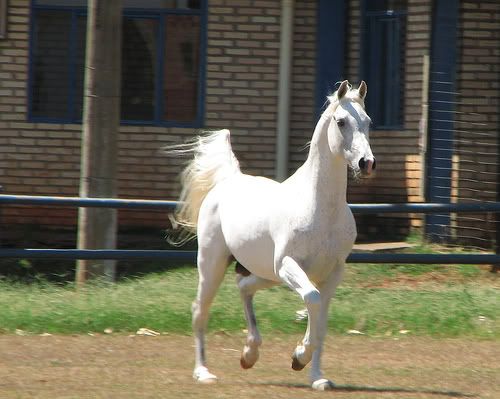 Highland pony, though a little biased on that one.

Or Welsh Cob. We used to have a Welsh Cob x Anglo-Arab. He was rather insane.
I looove Hanoverians. Since I'll never own one, though, I keep buying Thoroughbreds. Why, I don't know, since I swore I'd never get another! Oh well...
Norwegian Fjords are by far my favorite breed. I've never owned one, and they're too short for me to ride now that I'm grown up... but I love them to death!

I also love my QH Clyde. She's stunning.

My least favorite is the Appaloosa though. I don't have pleasant experiences with them. lol. (Even my Appy gelding who I love to death)
for me its gotta be the connemarra :) my experience is that they're good hardy little breeds.
then after the connemarra its the cobs
heres my little connemarra :)
farmmmmm 041.jpg