Your opinion on traditional shetlands vs. the 'new' shetland
---
More traditional shetlands: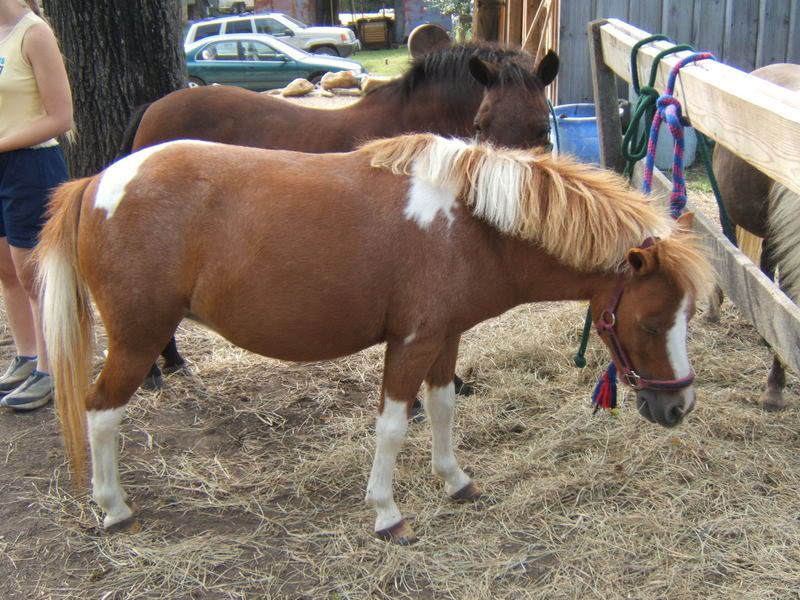 The more refined/American shetland:
hmm, i never knew there were american shetlands. I knew there were refined/american miniatures though.
These new ones just jook like overgrown american miniatures.lol.
I like them though, i never really was a fan of the 'traditional' shetlands and mini's.
I dont know much about shetlands, but you're right the "new" shetlands look more refined and sportier. I think I like the more traditional ones, they remind of a traditional shetland pony at my old that all the little kids used to ride and play with. He was a great little guy! lol. The new ones look like their more of a show pony.
I think they're a cross between a shetland and a hackney? I think someone said that? I'm not sure.

Personally, I like the traditional shetlands because they're cool ponies and you can do just about anything with them. The new ones are so lean and tiny I wouldn't want to put anyone on it except a really tiny leadline kid. =/ The traditional ones can carry adults.
i like the old shettys they are hardy and cudly and from good old england(well scotland but same thing:p wheras the new shettys are just larger minis!
i think they both have their qualities about them.
If i'm not mistaken, the 'american' version of the breed was developed to be more of a typey 'show pony'...not exactly the rugged cousin across the pond.
I love the hardiness of a traditional shetland. They are the very definition of 'pony'
---
kickshaw
Justin (qh/tb)
Boo (asb)
Just what the horse business needs, more horses that look like Arabian's :roll:
Started
Join Date: Apr 2007
Location: Australia-The best Country!
Posts: 2,192
• Horses: 0
Traditional Shetlands! They're so much cuter then the others. They're shetlands, not arabs....
---
Rach
WE ARE GEELONG! THE GREATEST TEAM OF ALL.....
Traditional, definitely. I don't really see much of a point to the American Shetland ()no offense to those who like them!)
Smartie - Scottish people would KIIIIILL you for suggesting their country was the 'same thing' as England