haha thats a huge difference in not only color! but she looks so much better now, especially her neck. it almost doesn't look like the same horse,except the same hind left leg white :P
---

Baby, Sparta, Carmen, Henry, Hooch, Mercedes, Butterscotch
He isn't but high its the ground!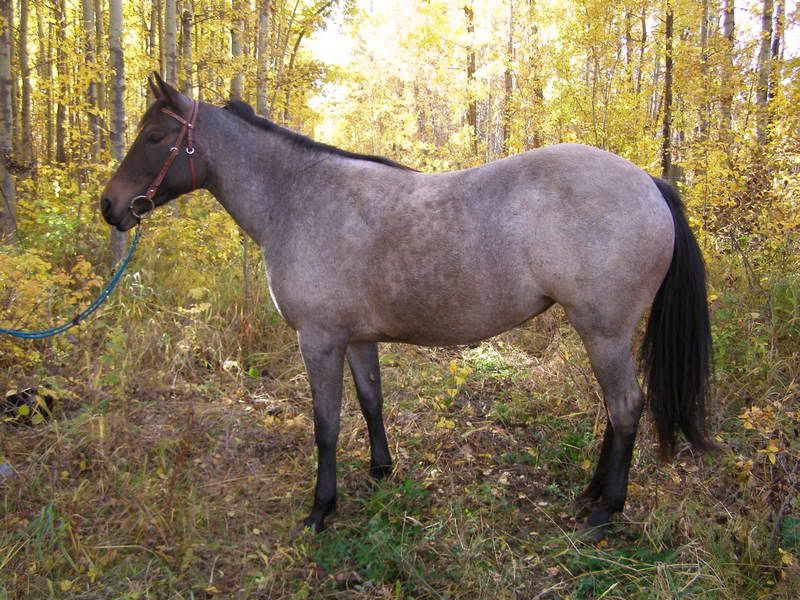 awesome filly i had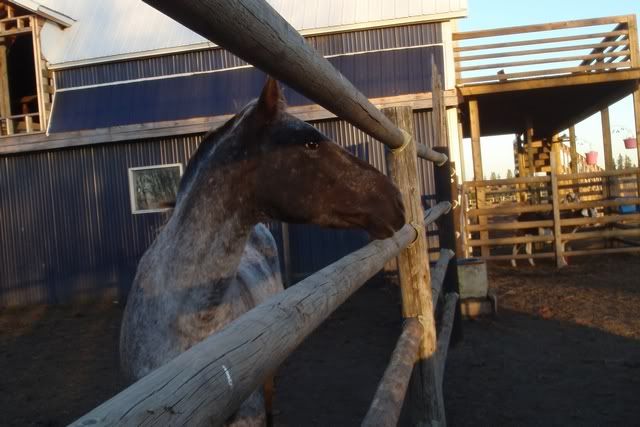 brood mare i worked with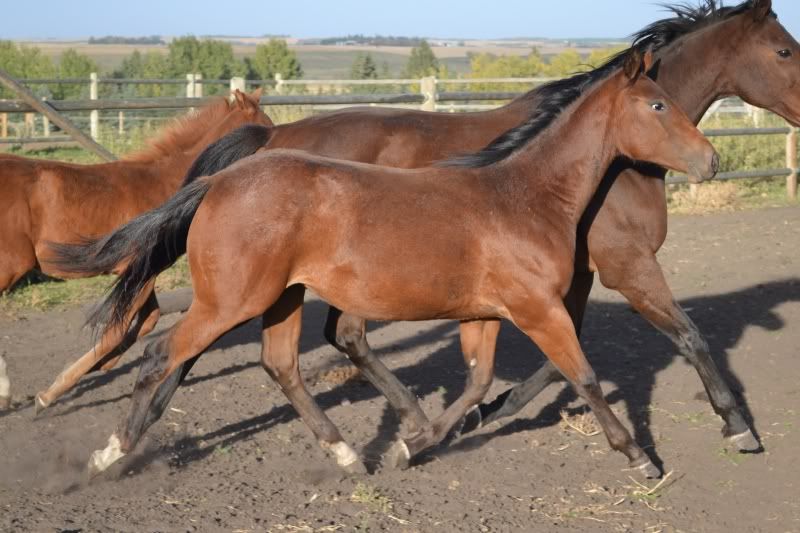 my fantastic little girl, Pickles, just starting to roan out
bubbles, my meat pen rescue
These are pics of a strawberry roan fewsopt appy mare I used to have. Out of all the horses I've had, she was the one I loved the most. She was my soulmate. I'd still have her today, but she died of abdominal cancer (we didn't know she had it) on October 29, 2006... 10 months after we got her. Even though my time with her was fairly short, it was, and still is, the best time of my life. She's the best thing thats ever happened to me :)
And her name was Nellie <3[ATTACH][ATTACH]
Horse Camp Aug 4-6 2006 092.jpg
[/ATTACH][/ATTACH]
Thyme..my app looks kind of like yours but she doesn't carry a blanket...
she is a 5 year old varnish. when I first got her she was pretty much red with a little varnish and she just keeps getting more and more white.
this was her a year ago.
Quote:
haha thats a huge difference in not only color! but she looks so much better now, especially her neck. it almost doesn't look like the same horse,except the same hind left leg white :P
Meant to respond to this and apparently forgot!
I would hope her neck looks better lol. She was 3 in the first pic and 14 in the second.
Teen Forum Moderator
Join Date: Dec 2010
Location: South East Texas
Posts: 7,157
• Horses:
2
For once I actually have one to add here! A nice change from all bays and chestnuts if you ask me xD
This is JW (or John Wayne...this is why you dont let cowboys name the horses) our new lesson horse-to be. He was abandoned in a field for two years before we stumbled across him, and the FO let him go for $200, which seemed reasonable until I hopped on him! Now I think he was just a flat out
steal!
Lovely trot and canter, performs rollbacks and bends beautifully. And the best part is that the little cutie is only 13.2 hh! I actually don't feel like a mouse on him ;) No idea how old he is, vet estimates about 14. I really don't even know what breed or color he is either. He looks varnish roan to me but I have no experience with these colors, and I'm assuming he's either an appy, POA, or Quarter Pony. No mottled skin around the eyes though so I don't know. He does have a rat tail and slightly striped hooves though! XD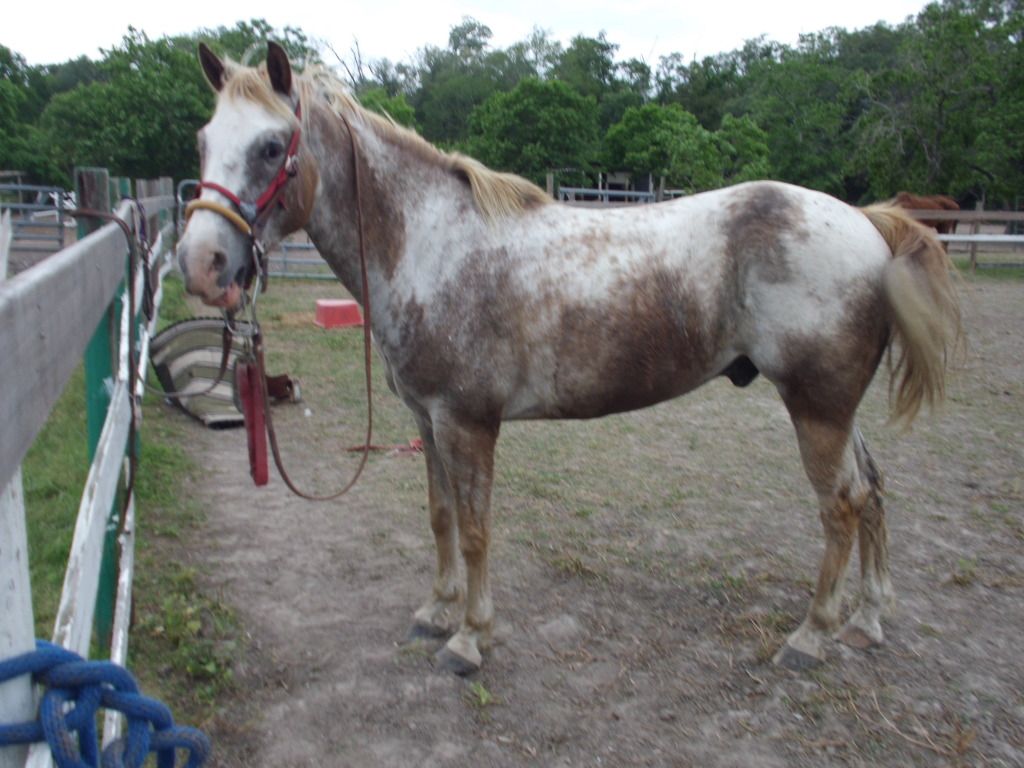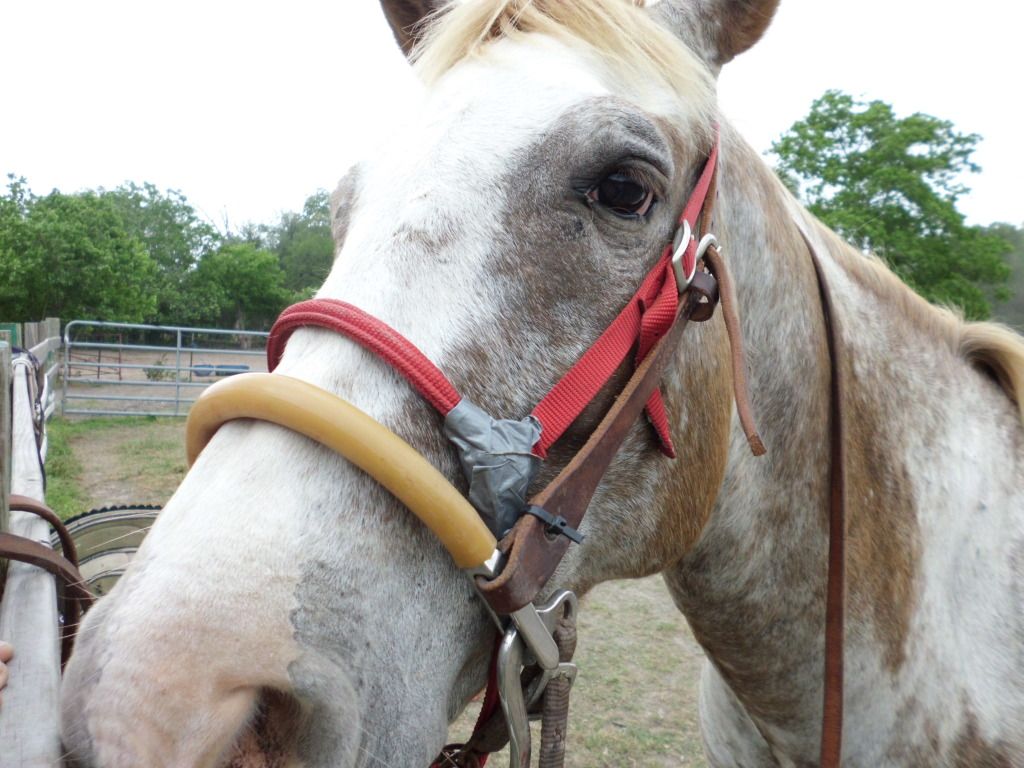 ---
Everyone in your life is meant to
be in your journey, but not all of
them are meant to stay till the end.
Bluespark..it is hard to believe something so beautiful as bubbles would be in a meat pen...I dont think any horse should be but I just love that loud blanket she has and her color..beautiful..hows her disposition?
my mare has varnished out quite a bit in her years: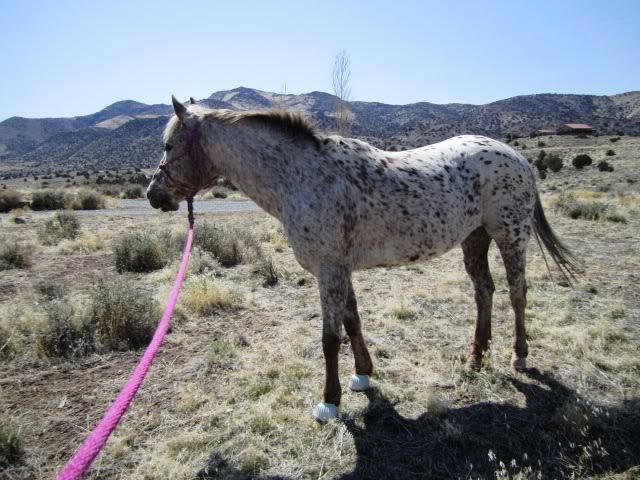 and my coming 2yr old is certainly going do to so as well. *sigh*
Nokota sorry to hear about your loss even years ago. I know what its like to have a horse touch your life. I had a mare a few years back who we only had for 8 months. Shortly after getting her we found out she was pregnant and then when her foal was only a little over a month she was struck by lightning. I had NEVER had a horse die that way and it was just devastating to me. Her and I had bonded and became so close just in the few months we had her. I bottle fed the colt and still have him. Vowed never to get rid of him. Reg. name Dream Cather Kid call him Dreamer. excuse the winter coat shedding.