Quote:
Bluespark..it is hard to believe something so beautiful as bubbles would be in a meat pen...I dont think any horse should be but I just love that loud blanket she has and her color..beautiful..hows her disposition?
Bubbles is a gelding, 15.2hh, fully registered(nice foundation breeding), sound with great conformation . can be a bit stuborn but generaly a pretty quiet, bombproof kind of guy. 6 years old, had the groundwork done but not broke when i got him. I watched him go to the meat buyer and couldnt beleive it. before i left i went to the meat buyer and asked if i could buy him. he said yes, and Bubbles came home. he went to the mountains after 30 days and was the best behaved horse there.
oh..pardon me bubbles...gelding...lol dont want to hurt his feelings calling him a female...lol....hes very handsome.....its sad what people think is trash or tossed to the sale barns and meat pens. I have 2 non ride able horses due to injury on one and the other just never was broke (considering it now) but they are not leaving this place.
ladylaurean15 I am soo sorry to hear that. And same here sorta about the foa sort ofl... I was told that when we first got Nellie that she had just previousely had a foal on her cuz her teets were large. And so ever since then I've been watching to see if I can find any Appy babies born in either 2005 or 2006 that resemble her a bit. I wonder if the foal is anything like her. The only problem is my mare was registered, but a previous owner kept her papers, so I don't know her registered name or anything about her lineage... Which makes it really hard to find the baby. But maybe one day I will, Anything is possible. And to prove that, I had a pinto pony when I was 7 that I named Patchy... We sold her when I was 8. Nine years later I was goin through horse ads in a couple magazines and found her twice. They had kept the name i gave her too.
Here's my Appy...well half Appy, half Paint but she looks more like an Appy.
Chanti.
August 2011
October 2010
I have a solid bay roan paint(APHA registered) gelding.
Here is my chestnut few spot varnish Appaloosa mare. Registered name is Maggie Bright, she comes from the Might Bright line of horses:
Her spots, and she also gets dark shading on her chest and neck from the dark skin under the white hair, its super cool looking, but hard to catch on camera: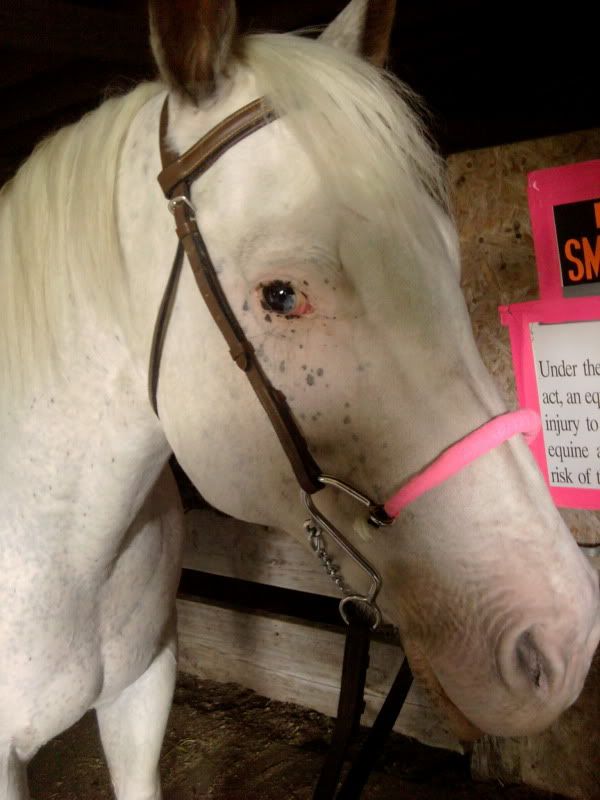 ---
RH Queen O Anywhere "Sydney"
2009 Sugarbush draft
This was my Appy I called Autumn Storm. He was more of a roan but the blanket on his hip had the color of autumn leaves blowing in the wind. This pic was taken in 1982. Ignore the rotten jumping position...I was a self taught jumper :)
Blue Roan
---
My blue roan pony, Pippin.
Canelo, 11 year old Perch X gelding.
His first time on a lunge: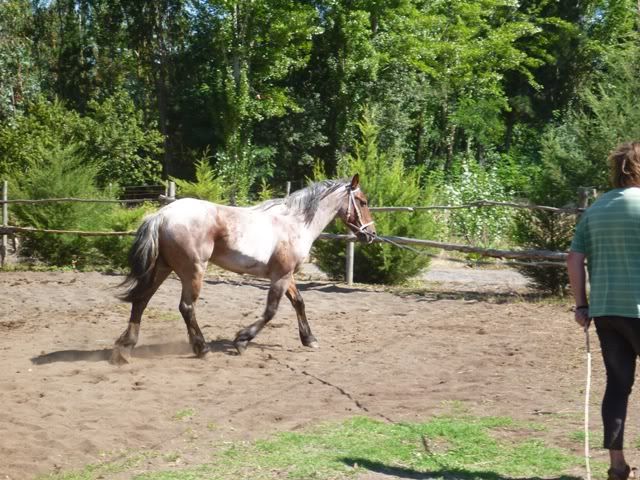 Not liking the taste of his new vitamins
one bit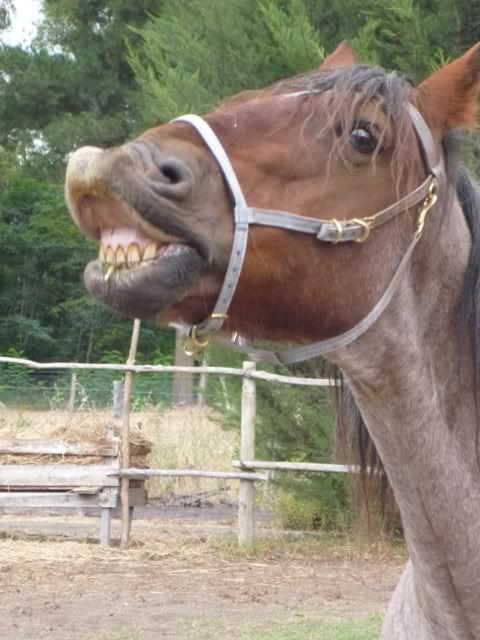 In the process of becoming a packhorse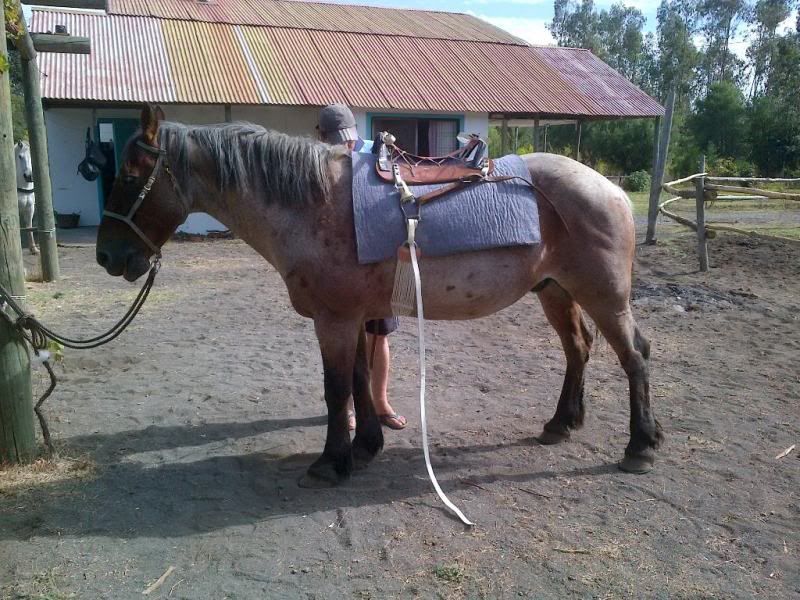 Wow- what beautiful appies/roans ya all have!
---
"Good things come to those who wait… greater things come to those who get off their ass and do anything to make it happen." - Unknown