Aww they're all gorgeous horses!
Oh. My.
This is a handsome horse, equiniphile!
*drool* Equiniphile, I really think Lenox would like a little trip to Chile
I have a grey pony - the one mugging in my avatar - currently pregnant and in this photo, reminding me strangely of David Bowie...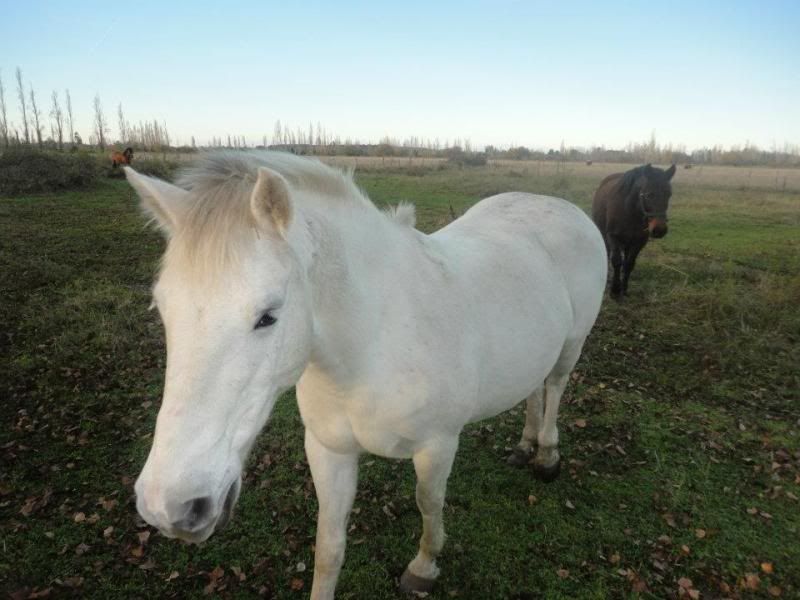 I don't have any recent pictures but I know two pally's and a grey. Well I know a lot of greys but I only have one picture.
My boy Sammy who loves to get dirty. He can be quite dark coat and have a very white mane and tail but when he has 24/7 access to a dam and its too hot during summer for rugs I can't be bothered to maintain it.
25012012726.jpg
25012012727.jpg
Princess a friends beautiful QH mare she is even darker in colour then in this picture
1 Priny.jpg
A grey colt that was at work ages ago
29052011246.jpg
---
My two horse Apache and Sammy are my world
along with our dogs Patch and Bear.
But I will always love you Jimmy R.I.P
I've got a gray as well but I think he will turn flea-bitten soon...sadly. I am hoping for a white with black mane and tail. Can always hope right?

Cant get the picture to work but I think it's on my profile.
i've got a grey TB mare who was dappled when I first got her and is not a silvery white :) Let's see if my attachments work..