Appaloosa Coloring is she a dun?
---
I've wondered about Autumns coloring for awhile now . The lady I bought her from said she was a palomino with a blanket but I definately see some dun in her leg markings. What do u guys think?
Some in the summer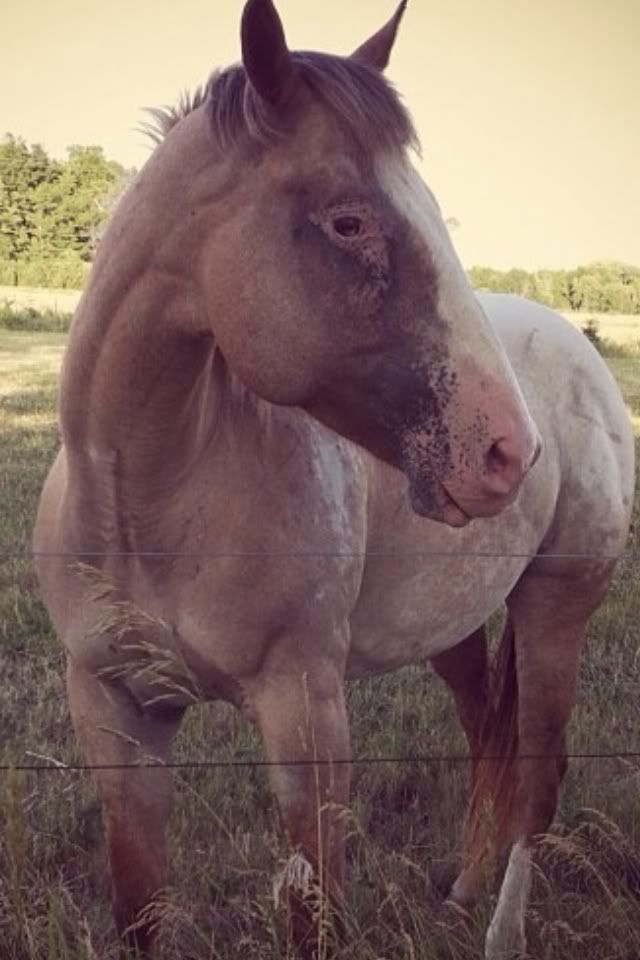 And in winter woolies
Posted via Mobile Device
Not Dun. I would say Buckskin, not palomino.

Just my uneducated guess.
Posted via Mobile Device
Do we know or have pics of her sire and dam and their colors?
I'm gonna say palomino with sooty. The sooty would be what is causing her darker mane and tail, as well as the slightly darker legs and face in the summer. I'm not seeing any markings associated with duns (like a dorsal stripe or prominent leg barring).
Posted via Mobile Device
I definitely don't see dun, but I don't know if I would say palomino either. Do we know the parents' colors?
He's registered but there are no pictures of her parents on all pedigree and I'm clueless on how to find any pictures any other way. Her registered name is A Vision So Precious
Posted via Mobile Device
Her sire is Bold Vision J and her Dam is PlauditsPrincessChar
Posted via Mobile Device
Goodness. I looked up his pedigree and so far I see tons of colors listed for those he's related to so it appears quite a wide range of colors to choose from for him. More research to follow...
---
Dove Chocolate Discoveries Independent Chocolatier
www.mydcdsite.com/susannaashdown
For All the people who live in the USA...online ordering is now available!!!! Click above and visit my site and then click "Shop Online."
Not 100% sure but she appears to have the lighter hairs above the hoof of a typical red based horse so I'm gonna say sooty palomino appy. But I'm not sure because the resolution isn't that great around the legs. Is she roan as well? She looks like she has the upside down V's on her front legs.
Posted via Mobile Device
Buckskin IMO...though she really could be anything. LP tends to be really screwy with colors.