This is so exciting! I was under the impression that my boy is a black bay, but now I'm thinking he is in fact a BAB! Please, correct me if im wrong. Here he is(: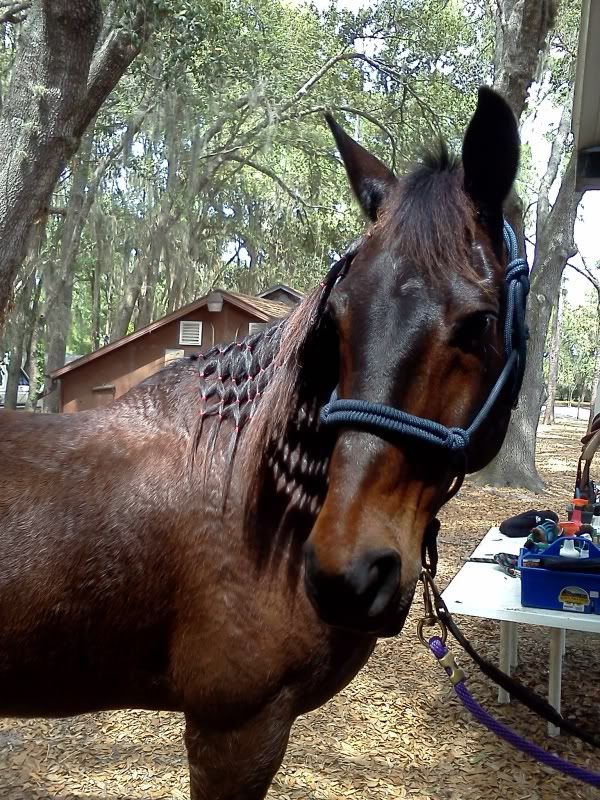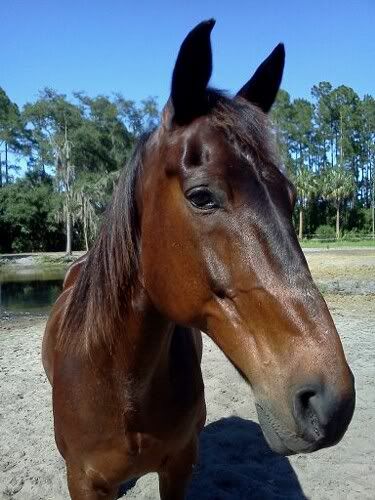 I would definitely call him a BAB. And, a very shiny one at that
.
---
Always remember that feeling of looking at a big, open country over the ears of a good horse, seeing a new trail unwind ahead of you, and that ever-spectacular view from the top of the ridge!!! Follow my training blog:
http://robertsontraining.blogspot.com/
Black bay is just another term for seal brown. ;)
The sale went very well with Negrita, they came to view her on wednesday and took her home today! :) they sent me a picture just minutes after they put her out in their paddock, and let me know that she had settled down well. :) i also went to try out my possibly new mare today and i absolutely love her! unfortunately i couldnt ride her much since she has a loose shoe, so we only walked and done a little trotting just in the paddock & she was an angel considering she hadnt been ridden for about a month :) she is indeed badass, and im pretty sure shes brown... unless im mistaken? :o im aware of the big belly, if i do end up owning her we will have to burn off some of that fat :P
---
Last edited by KawaiiCharlie; 09-08-2011 at

02:14 PM

.
Quote:
This is so exciting! I was under the impression that my boy is a black bay, but now I'm thinking he is in fact a BAB! Please, correct me if im wrong. Here he is(: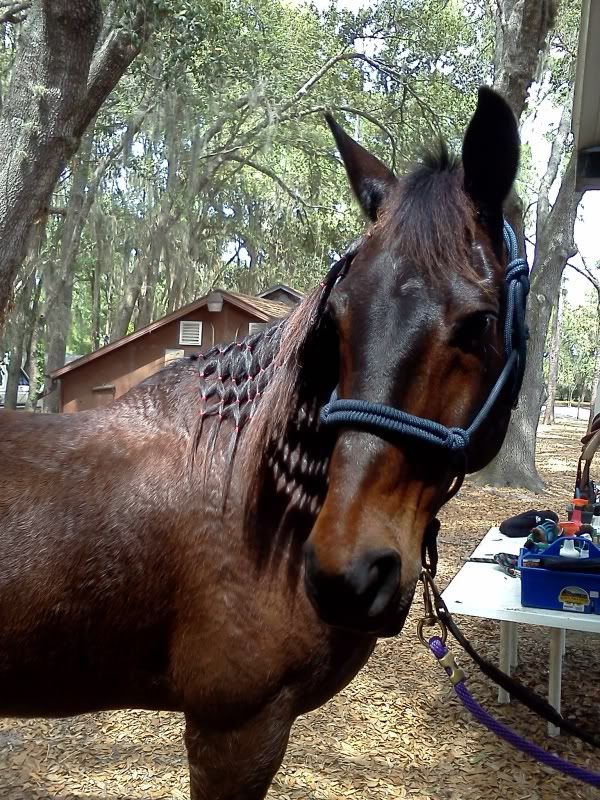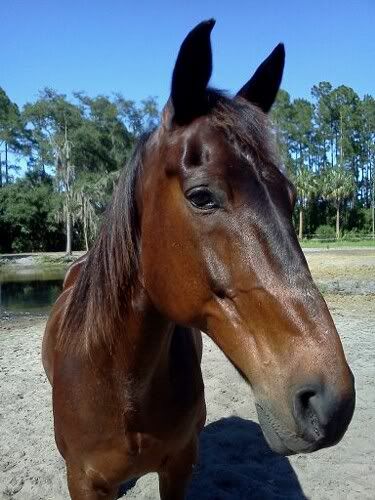 One BEAUTIFUL BAB!
---
-Kelsey
Horseless currently. Hoping someday that will change.
I love brown
I am quite partial to a dark liver chestnut with lots of chrome
Hi! First time poster. I'm about to go post in the welcome forum after this.
I've got a particular kind of BAB horse. He's a BLM mustang gelding and here is his coat in the winter...
in the summer...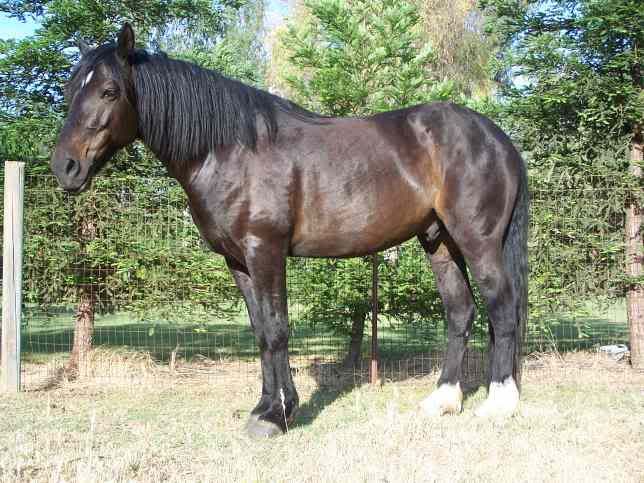 And lately he's been developing this funny brindle-like pattern over the hotter months...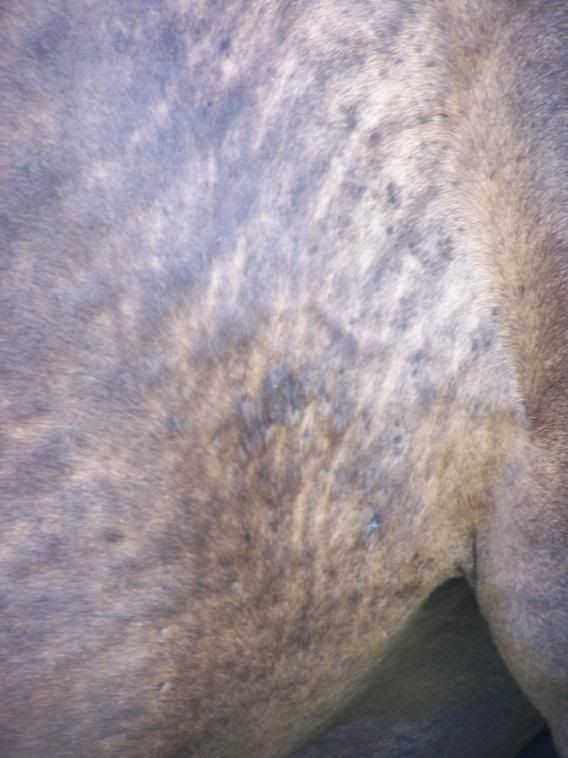 I'm pretty sure it has something to do with the rippling on his skin due to his severe fly allergies. Don't worry, he's been checked out by a vet and is perfectly healthy. I keep his allergies under control.
Also, look at the nifty color underneath when I clip his winter coat!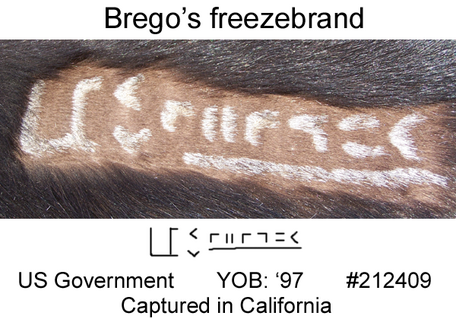 That's funny. My brown's hair comes in black at first, and then fades (or turns?) to his normal chocolate. When he suffers a scrape or cut, the bald spot always fills with a patch of much darker hair than the rest of the coat at first....
So I just read something about horses that are sometimes mistaken for brindles. Apparently horses with the dun factor, especially Sorraia and other primitive breeds are often seen with wrinkles in their skin which can cause bridle-like patterns.
Here's the link where I first read about that (scroll down to the brindle section):
Rare Horse Colors & Markings
And here's a blog post about dun factor Sorraia mustangs with wrinkles and funny stripey markings:
Journal of Ravenseyrie: Documenting Altamiro's Offspring / Interessado
Those wrinkles looks almost exactly like my horse's wrinkles. Apparently they're not from his allergies at all but from his dun genes! He's not a BAB, he's a sooty dun.
Er... I'll just excuse myself from this thread now. :)
Similar Threads
Thread
Thread Starter
Forum
Replies
Last Post
Bay, brown or red dun?

Plains Drifter

Horse Colors and Genetics

24

08-17-2011

04:17 PM

Bay or Brown?

Phantomcolt18

Horse Colors and Genetics

49

07-04-2011

10:12 PM

Seal Brown?

Trish2010

Horse Breeding

7

04-08-2010

10:46 AM

Brown Cremello?

AztecBaby

Horse Grooming

3

10-27-2009

11:36 PM

Brown or black?

JustDressageIt

Horse Talk

21

08-18-2009

09:45 PM