So glad to see the love for the browns still coming, thanks much for reviving this Smrobs! Also a big thank you to everyone for sharing pictures of your beautiful horses, they are all gorgeous.
I actually just remembered that Bobbie isn't the first BAB I've owned, actually had one 12 years ago, here's Kruskovac:
1023870002_1.jpg
---
All horses deserve, at least once in their lives, to be loved by a little girl.
Actually, it was NdAppy that got it going again
.
How outdated could his registry be if he's only four years old? It would still be nice to know so his actual color could be put on his stall plate...the barn owner is convinced he's dun (whaaat?)
Quote:
Actually, it was NdAppy that got it going again
.
Thanks too Nd!
Reno - don't worry about the registry thing, it's really very common for browns to be labeled incorrectly on paper
Often it is hard to tell the little suckers apart from a young age (browns are masters of disguise as we all know) and they are called bay as a default. Much easier to tell after they are a year or so old, by which time their papers have been processed.
Welcome to the club, he's a beauty!
---
All horses deserve, at least once in their lives, to be loved by a little girl.
The registries are really, really behind in their color knowledge and it takes a lot to get them to recognize "new" or "different" colors. Horses are also not registered the correct color a lot of the time either.
That is true NdAppy.
It is my personal opinion that with Thoroughbred, roan shouldn't be recognized YET as a color for the breed as it is only in a handful of horses from a single line (I personally don't think that should represent the entire breed). I would LOVE for roan to be an official color for TBs, but that would take a long time of breeding to those mutated horses and hoping for more mutations. That would be amazing
I guess I'll send in a sample for an official test.
Behind, as in decades. What happens is that they set everything up, and then new research comes out that adds to what we know about colours. Then the registries dig in their heels, because it means work for them to include the changes. So they stick their head in the sand and pretend that the world isn't moving forward without them. It isn't that his registration is out of date per se, more that the whole body that he is registered with is stuck 20 years behind current research
People are just so lazy aren't they?

No we won't do the minimal amount of work required for changing such and such even though we know this new stuff is more accurate...

That's lazier than me.
An update photo of my baby BAB :)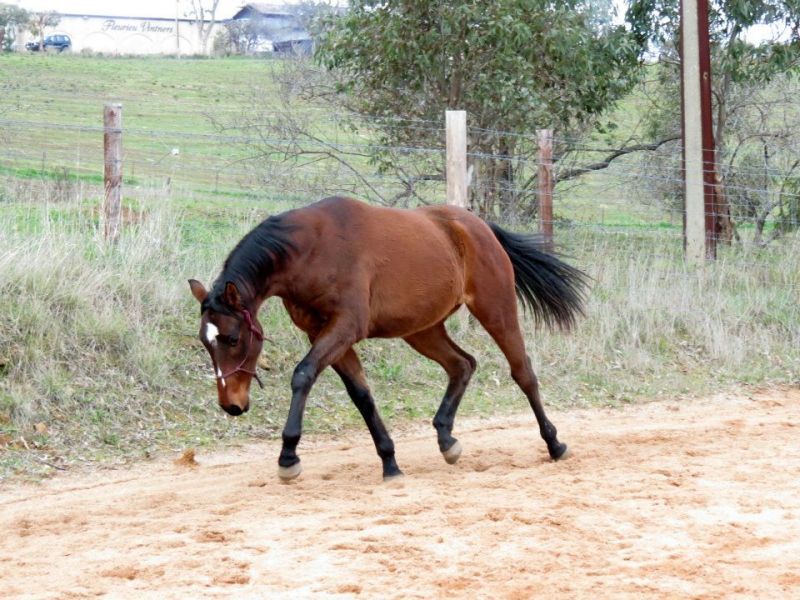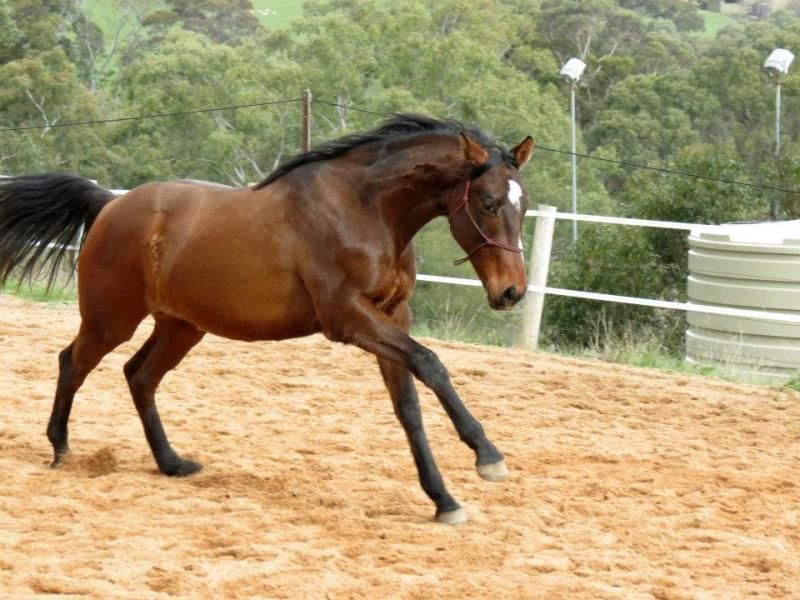 Popping back in.
Reiterating that the photograph of my horse that you brought up to inform me that he is brown was a winter photo. Winter coats are not a reliable source for the true color of the horse. I don't have any idea why, but he only "seals" in the winter.
This is Reno in the warmer months before I adopted him:
This is him right now in the summer:
Similar Threads
Thread
Thread Starter
Forum
Replies
Last Post
Bay, brown or red dun?

Plains Drifter

Horse Colors and Genetics

24

08-17-2011

04:17 PM

Bay or Brown?

Phantomcolt18

Horse Colors and Genetics

49

07-04-2011

10:12 PM

Seal Brown?

Trish2010

Horse Breeding

7

04-08-2010

10:46 AM

Brown Cremello?

AztecBaby

Horse Grooming

3

10-27-2009

11:36 PM

Brown or black?

JustDressageIt

Horse Talk

21

08-18-2009

09:45 PM