Bay or brown roan?
---
Hi all! So I finally took time to read and look over my lease horse's papers today and I saw that they list her color as a bay roan. She's my first roan, and I'm a complete beginner to colors and genetics, but I think she looks like a brown? I was just wondering what you all had to think about her coloring. I can get better pictures tomorrow, if needed. Also, I'm brand new to appys. What pattern is she? Varnish roan maybe? Her ears are brown, and her legs look black but are a really deep brown.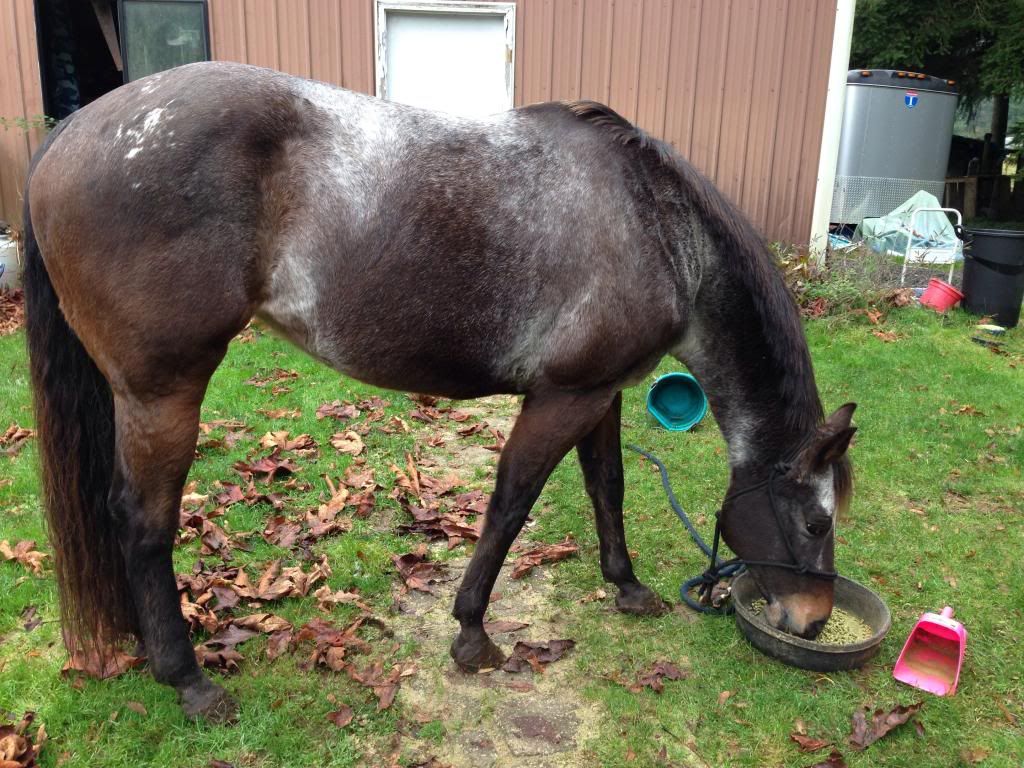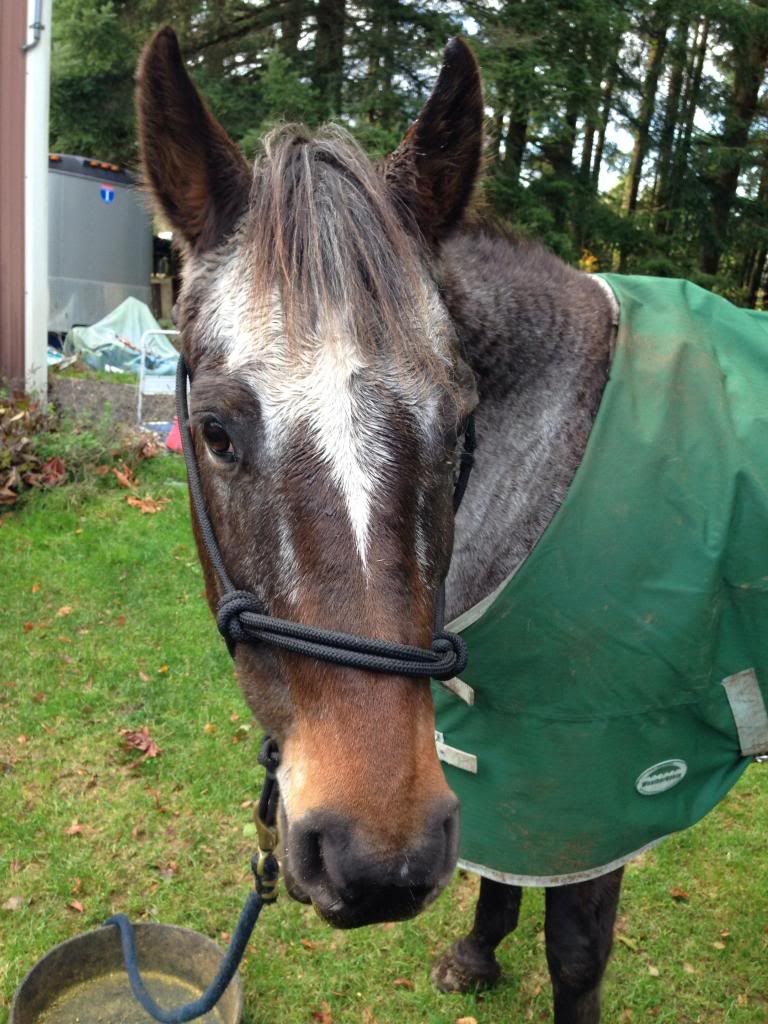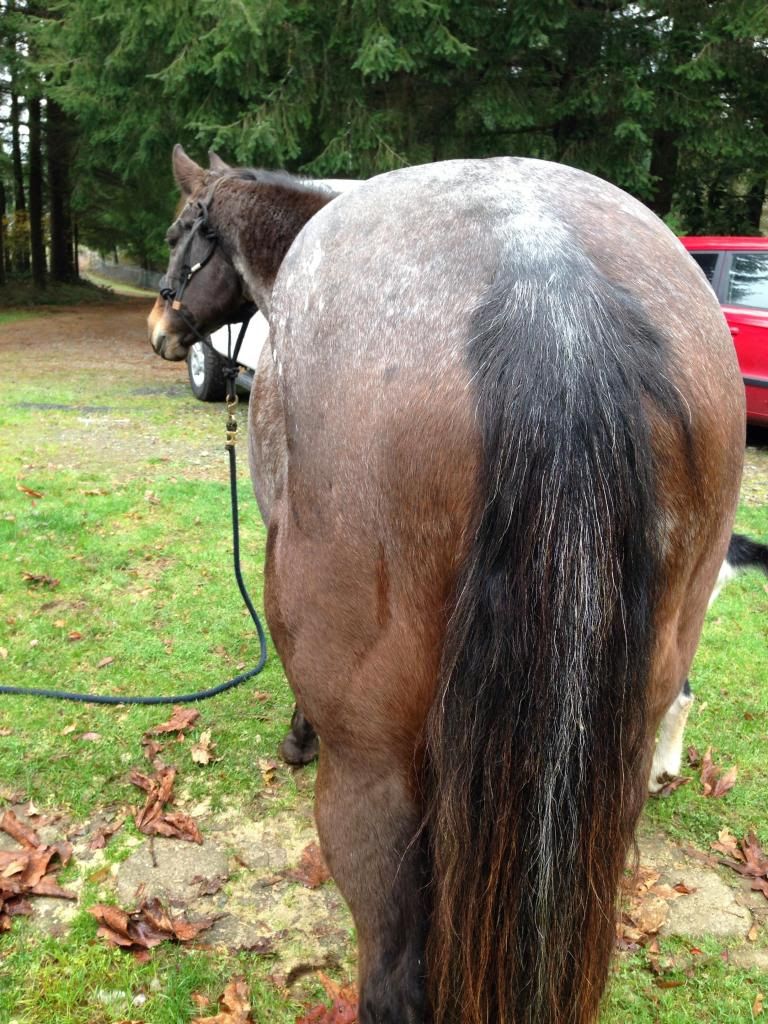 Wonky angles, she's not that downhill I promise
---
"Here's to the girls who who smile like beauty queens in tight hats and crystal covered outfits on four hours of sleep."
Brown for sure. Varnish as well - you got it right!
Yep, she's a brown, welcome to the BAB club :)

As far as what she's got going on, all I see is varnish roan but i'm not an appy expert.
Brown varnish roan, I'd guess. Cute girl.
Posted via Mobile Device
Whoo! I'm proud of myself! I've been trying to read up and learn but dang, colors are more complicated than I previously thought.
Posted via Mobile Device
LOL, they certainly do get very....in depth
.
I agree though, brown with varnish roan. She might also be carrying some other appy pattern to cause the larger white splotchy markings on her rump but I wouldn't even venture a guess what that pattern might be.
She's a gorgeous girl.
---
Always remember that feeling of looking at a big, open country over the ears of a good horse, seeing a new trail unwind ahead of you, and that ever-spectacular view from the top of the ridge!!! Follow my training blog:
http://robertsontraining.blogspot.com/
Her papers just say "spots over hips". I like that, nice and simple.
And thanks for the compliments on her! I'm pretty much in love with her.
Posted via Mobile Device
Definitely brown without a doubt!
Posted via Mobile Device