Bay splash... new white hairs?
---
I noticed on my mare tonight when taking photos for her foaling thread that she had some distinct white hairs, almost a small patch, just above her tail. Could this be some kind of roaning or graying? She's currently 6 years old and this is the only place I've noticed this happening... photos below:
Entire mare, notice all white areas have fairly straight lines and cut-off points, no roaning on edges and no graying elsewhere.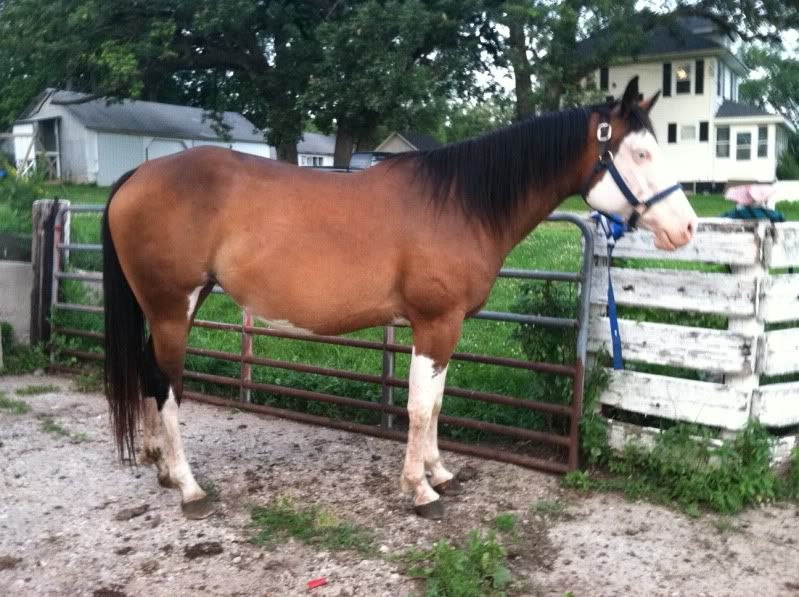 White areas on her rump/tail area: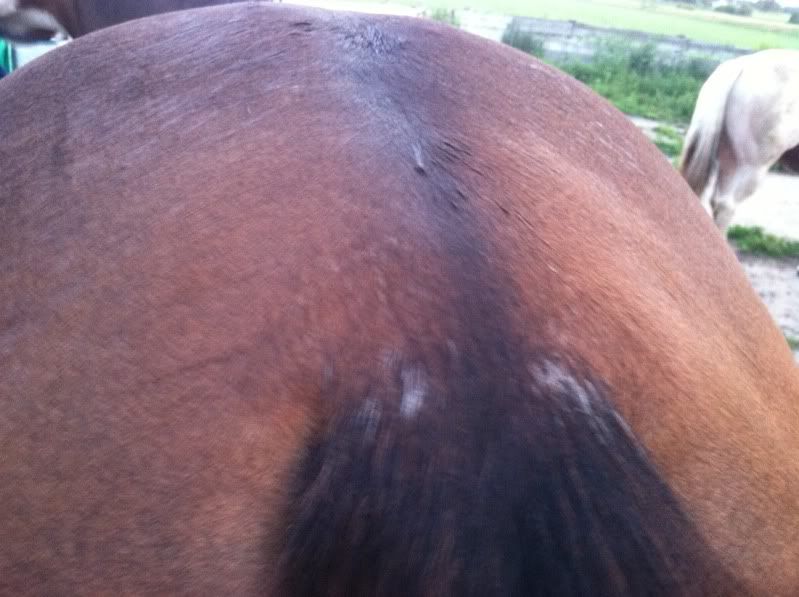 Any ideas?
---
Challenge me, Dare me, or even defy me. But do NOT underestimate me...
For on the back of my horse nothing is impossible!
To me, it looks like a coon tail associated with rabicano. It might just be minimally expressed. I know of an Arabian with rabicano that only has a coon tail, no white ticking on his body at all.