Green Broke
Join Date: Jan 2010
Location: south of nowhere, north of nothing
Posts: 4,643
• Horses:
6
Opal but don't buckskins also have dorsals technically. I thought they were just much more faded and less defined? But I may (probably) be wrong. Not saying I think she's a buckskin.
Roperchick
No, I believe that a true buckskin by definition does not have a dorsal stripe. Duns are far more varied in color, but they are required by definition to have a dorsal stripe. Some people will call horses "buckskins" even if they do have a dorsal stripe, but they're not technically buckskins by definition :)
I always understood that they needed a dorsal stripe and leg stripes to be considered a Dunn. If it helps, my adopted non-registered QH is a Red Dunn. Here is his dorsal stripe: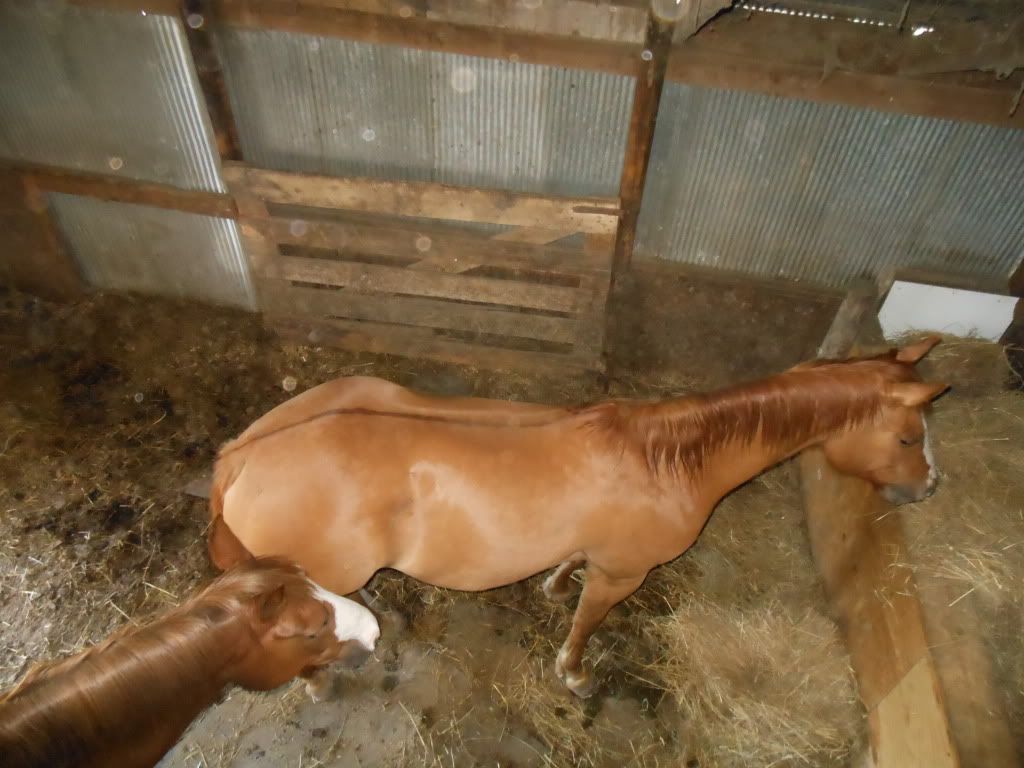 Here are the zebra stripeys on his legs: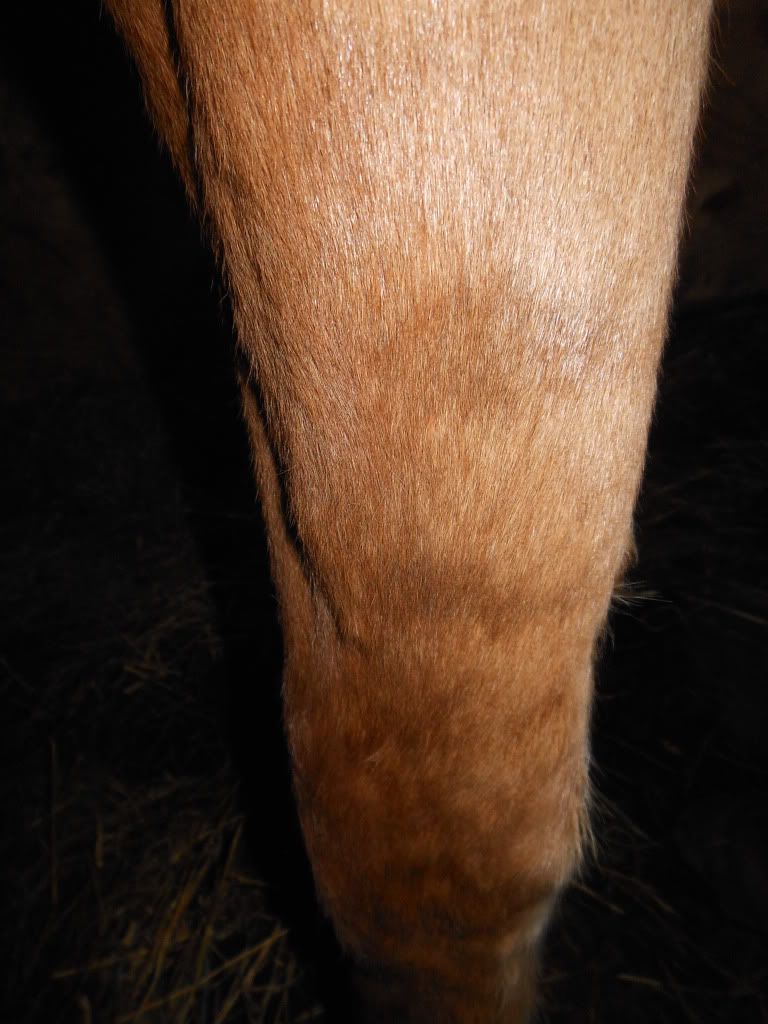 Buckskins can have a dorsal but it can because by sooty or the dun gene depending on the parentage or the horse and what it looks like you can usual tell the difference.
Dun dorsals have a crispness to them and are distinguishable from the body. Jackpot is double diluted so his dorsal isn't extremely dark but its still crisp and easily seen.
My buckskin dun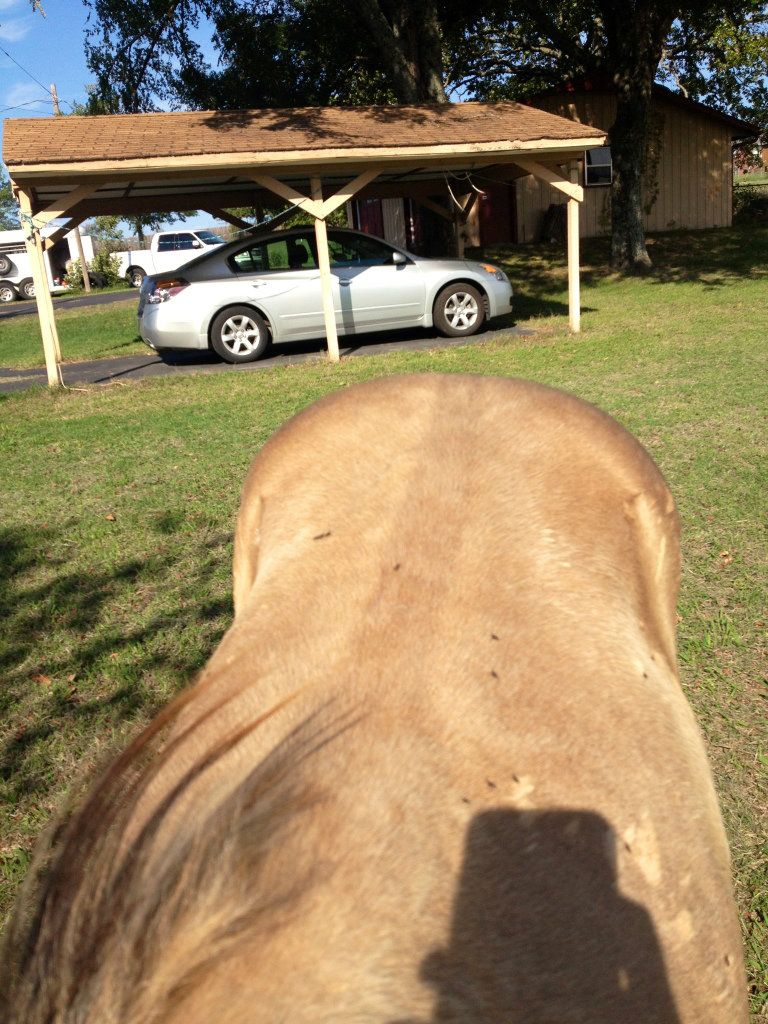 Posted via Mobile Device
---
Last edited by Peppy Barrel Racing; 02-20-2013 at

04:34 PM

.
Many horses that have dorsal stripes are NOT dun. It is called countershading. Dun not only has a dorsal, but also other factors including leg bars, a diluted coat color, and sometimes other dun factor. See this thread:
Difference between sooty and dun
BOTH interesting threads. I just thought it was cool to own my first Dunn. =b
Now, I need to own a Dapple Grey, a Blood Bay (W/ black points), and...maybe a Lippizaner.
Just thought I'd point out that lots of foals have primitive markings that shed out with their foal coat. At 2 weeks old, that wouldn't be enough to say conclusively whether or not any foal is dun.

That being said, her coloring looks red dun to me, and the sire looks bay dun.
Do you know how old the sire is?
to the person with Jackpot - isn't a double dilute a cremello or perlino?
Quote:
to the person with Jackpot - isn't a double dilute a cremello or perlino?
That is where the confusion comes in with calling the creams "dilutes" for so long, when there are other dilution genes in horses too. Jackpot is a double dilute in that he has one copy of cream, and at least one copy of dun, both of which are dilution genes.
---
Mods, grant me the serenity to see the opinions I cannot change, courage to change the ones that should change, and the wisdom to spot the trolls.
Similar Threads
Thread
Thread Starter
Forum
Replies
Last Post
Buckskin...?

Equilove

Horse Colors and Genetics

12

09-25-2012

08:59 AM

Buckskin or not?

kctop72

Horse Colors and Genetics

31

09-08-2012

11:33 AM

buckskin or dun?

busysmurf

Horse Colors and Genetics

5

03-19-2012

08:24 PM

Dun and Buckskin?

equine fanatic99

Horse Talk

5

03-17-2010

07:18 AM

Buckskin QH

rckstr

Horses for Sale

18

02-26-2009

02:50 PM