Can't I Just Be Something Simple?
---
I already know the answer to my question: nope! But what I really want to know is what is my horse's specific coloring? I know Duns and Buckskins are easily confused but I think I have him chopped down to a Dun because of his dorsal stripe. But as for his markings as well? Tobiano? One mark does go over his topline but that's it. Sabino? Possibly overo? Help!!
I definitely see the dun factors but is he really dun? And if so, what kind of dun?
Not a very "fetching" photo but this shows his dorsal stripe better. And his other side of markings.
(Sorry for the huge picture) But here is a front view of him as well.
So: Is he a dun? If so, what kind of dun? How do I classify his markings?
-Thanks!
Looks like a bay dun with frame and sabino, maybe splash. No tobiano that I can tell.
Posted via Mobile Device
I almost want to go with sooty buckskin frame and sabino...While he has a dorsal stripe, I'm just not seeing any other dun factors - no leg barring, and the only other thing indicative of dun is the darkness on his shoulder, which I would be attributing to sooty, but I could be wrong. I'm in the process of moving so I'm exhausted.

He's definitely frame though. Sabino. Maybe splash, the only thing relatively indicating tobiano would be how the white is crossing his crest and how it wants to creep up that one hind leg, but I'm not so sure.
---
ʀ ɛ ɴ ø ,-------------
"Who rescued who?"
---------ċ ᴀ ʀ ʅ ʏ
He also has that masking affect duns have but that could be sooty as well like you said about the shoulder. I just know that people throw a fit and see the dorsal stripe and call him dun. I don't have any clue who the sire or dam is so there's no telling what's in his genes either. As far as the white markings, are you sure there isn't tobiano because the marking on his neck crosses over?
Spotty
Posted via Mobile Device
He is either a brown based dun, or a brownskin. I am leaning toward the dun to be honest. However, these pictures are not great for seeing the subtle differences between these colours. Ideal pictures would be taken at about 2pm on an overcast, but not heavily cloudy, day.
---
Mods, grant me the serenity to see the opinions I cannot change, courage to change the ones that should change, and the wisdom to spot the trolls.
See to me, though it may be my phone, he has that flat, matte-like shade that makes me think bay dun. Could be my phone though, like I said.
Posted via Mobile Device
I don't think he is tobiano he looks typical frame and sabino Overo to me. I'm personally leaning towards brown based dun but I'd like to see some pics with better lighting.
Posted via Mobile Device
Now that I'm on a real computer I agree with brown-based dun, but still not brownskin. He just has that dun "look" to me lol.
It seems we all agree that he's frame overo and sabino, that's good :) But about his color...hmmm...let's see if I have some better pics...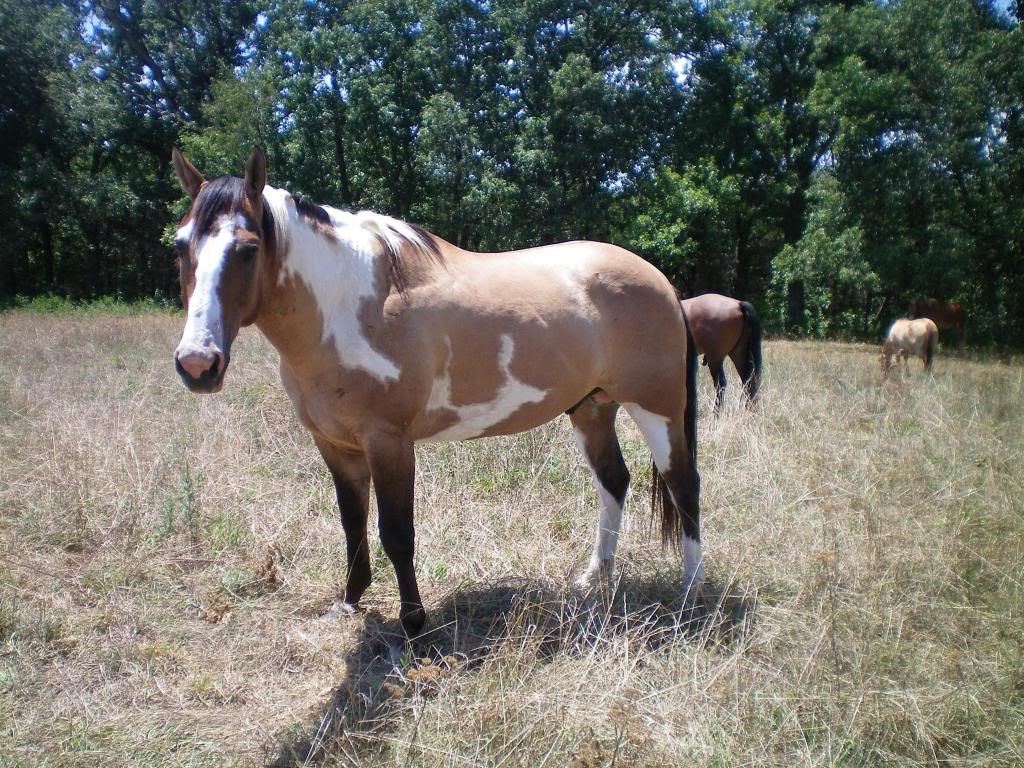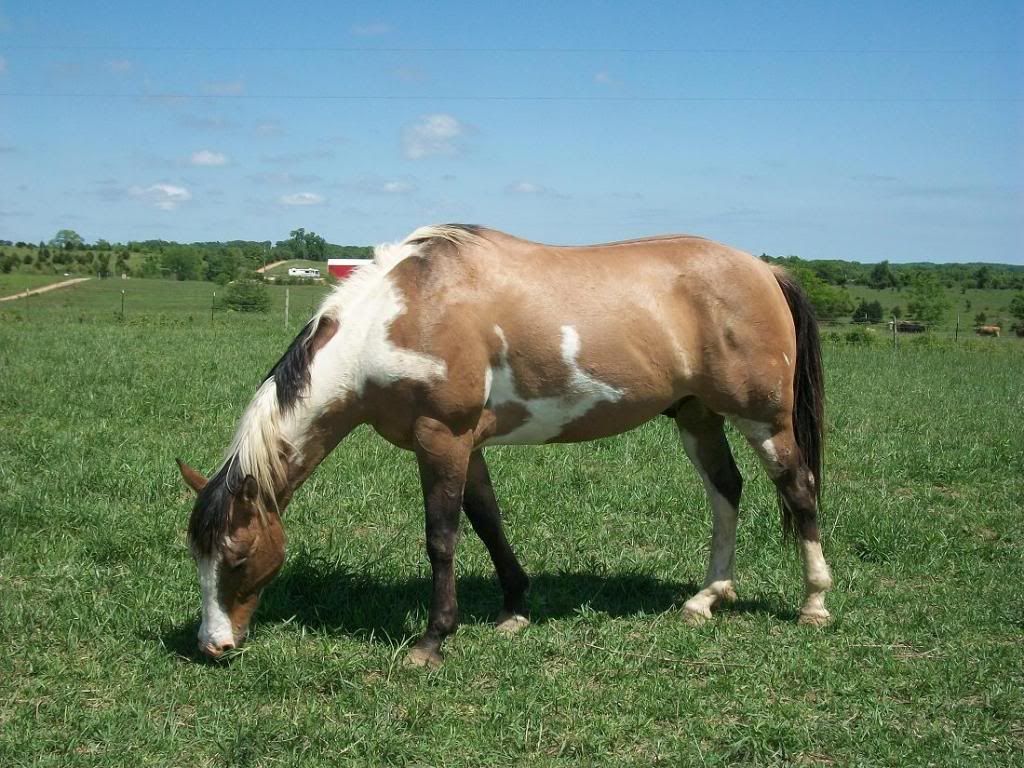 These are the best unedited photos I had that had adequate natural light. Other than seeing him in person, this is as close as it gets. So now what do we think about this dun/dunskin/buckin/whatever is going on?