Quote:
Originally Posted by
DraftyAiresMum
View Post
Thanks, CLaPorte.
I kept wondering if there was a different pattern at play than just the tobiano because of how weird his blaze/snip is and the really high white on his legs.
For those of you who haven't seen it, this is the other side of the equation that resulted in my stunning boy: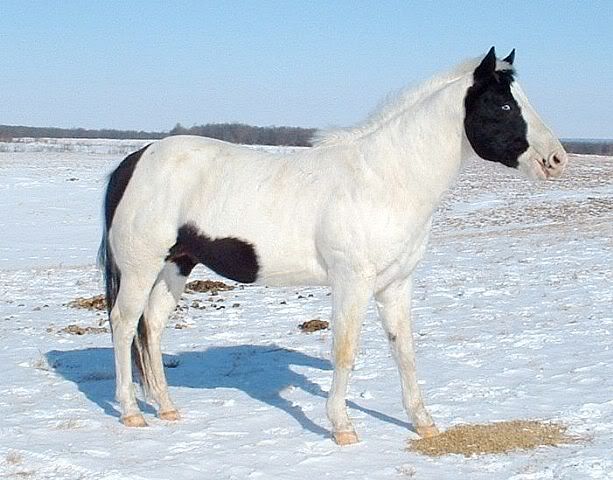 My little filly looks alot like him.
She does...minus the unfortunate conformation of that stud. Can't remember who it was that said it, but someone on here commented that he was fugly when I first put his pic up (when I first joined and was introducing Aires) and the name kinda stuck.
Your filly is cuter and looks like she's going to grow up to have pretty decent conformation (or at least not nearly as unfortunate as that stud's)...despite all the mud.
lol
---
Do not tell me I can't...because I will
show
you that I can.
She has a strange shaped head to me, maybe it's just her markings I don't know. But she's a sweety. Hopefully the weather will turn nice so I can get them all cleaned up, it can't make up it's mind rain, snow, blow, and cold.
I agree with everyone else's conclusion, tobiano. Definitely looks to have sabino and possibly splash by his markings. A 'True' Tobiano will have NO facial white. Any facial white on a tobiano is indicative of another pattern at play as well. Sabino going by the jagged edges on his markings, and splash -maybe- because of his bottom heavy snip.
Thank you for that explanation of the additional pattern you see, Pyrros! At least one other person said sabino and another said splash, but no one was able (or around lol) to point out HOW those two patterns are present.
I rode a chestnut tobiano mare when I was in high school who had very rounded edges to her markings, unlike Aires' jagged edges, so I figured there was something other than just classic tobiano working there.
This is a pic of the mare (don't have a face pic, but if I remember correctly, she had a big ol' blaze down the middle of her face, but no lower lip white [similar to the horse in your avatar, Pyrros]):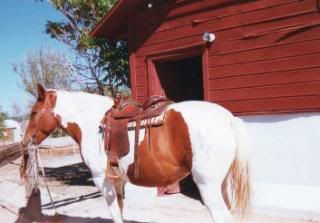 ---
Do not tell me I can't...because I will
show
you that I can.
No problem! I'm always happy to help. :3

Your boy is very cute too, I've always loved draft crosses. (If he goes missing I promise he's not here xD)

Also, his sire most likely had splash, going by all that face white, smooth edged bottom heavy face markings and blue eyes, if that's any help.
This makes me curious about Aires' half-sister, Piper. They're from the same sire.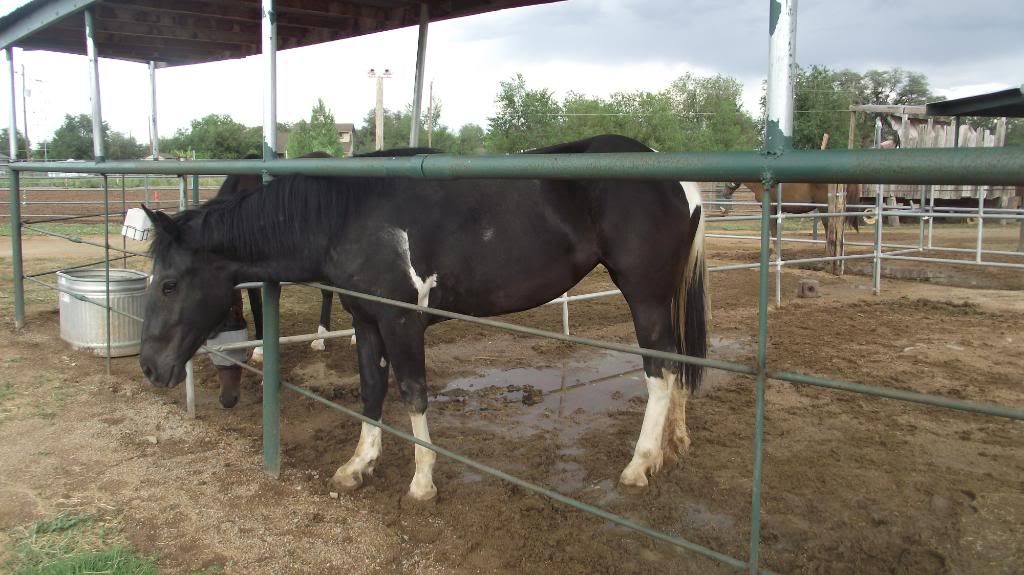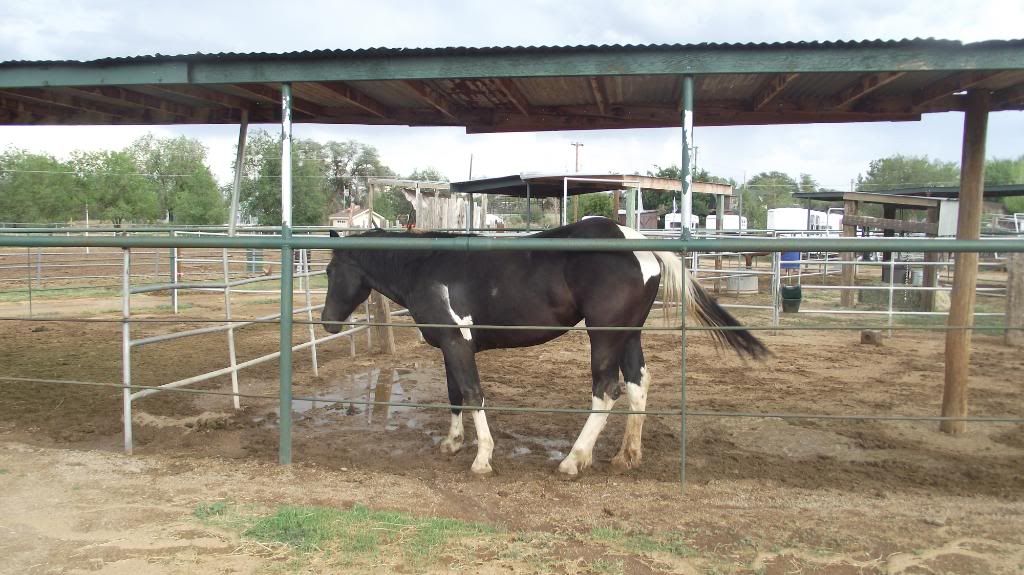 Don't have a pic of her right side, but if I remember correctly, she's all black on her right side, except for her legs and the continuation of that butt white (which almost mirrors itself on her right). And yes, I know she had very unfortunate conformation. The only thing remotely decent about her is her head (which, funny enough, is normal-sized lol unlike my monster's massive noggin). And yes, she is that friggin' butt high.
---
Do not tell me I can't...because I will
show
you that I can.