I'm seeing leg barring (prominent on the front leg) and faint shoulder stripes. Both are indicative of dun. I'd bet my bottom he's probably a dunskin (buckskin + dun). Like I said before, you cannot get a dun out of non-dun parents...and if the foal was truly a grullo then either your mare or that stallion has to be dun...and it's pretty obvious it isn't your mare.

EDIT: Just looked up his pedigree. If I've found the correct Sterling Shiver, his sire was a grullo (black dun).
---
ʀ ɛ ɴ ø ,-------------
"Who rescued who?"
---------ċ ᴀ ʀ ʅ ʏ
---
Last edited by Reno Bay; 02-18-2013 at

01:03 AM

.
Yeah I definitely agree not bay but a sun faded black with frame and probably sabino.
Posted via Mobile Device
---
Noey's Herd
Also that buckskin stud is 100% with a doubt and dunskin I own one as well
!
Posted via Mobile Device
---
Noey's Herd
He sure is a pretty fella. I just wish they had shown him & got some points on him before turning him into a stud. :/

All the babies she has had are good quality from what I can tell, but none have any careers. I'm planning on showing Sera in some local PAC shows & try to get in to the arizona paint club shows before I breed her again. She has a few points on her, but not since she was a filly.
I forgot to add the pictures I took of the stud & of the only one of Sera's babies I've seen. The bay, Sterling Baby Doll.
She was a real cutie. All her foals have stupid names though. :/
The dunskin stud is handsome I hope my dunskin is that pretty when he gets older.
Here is mine
.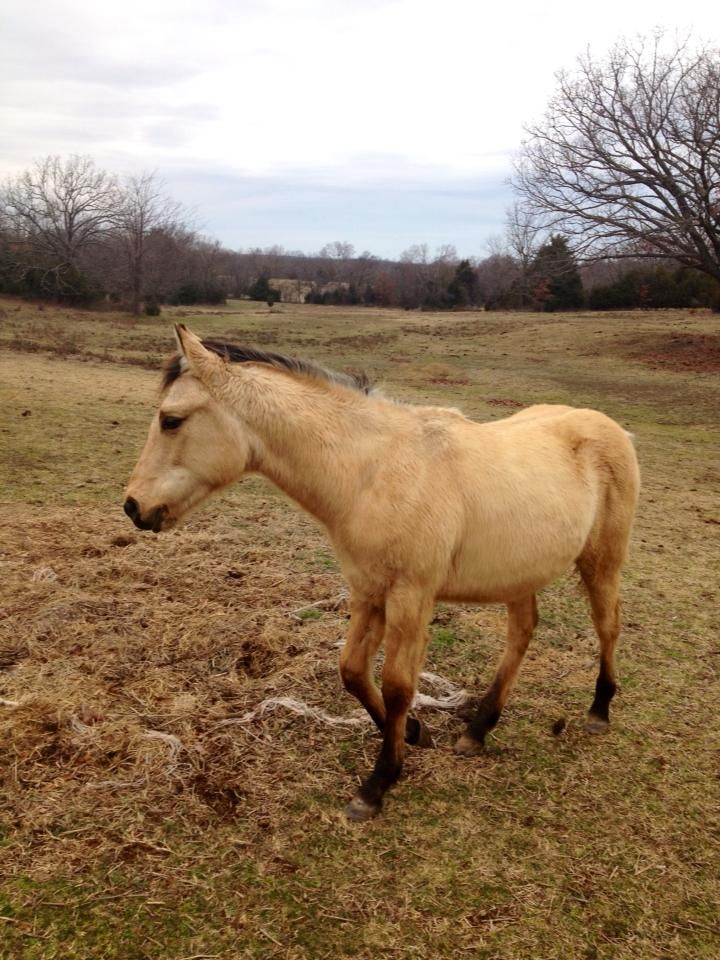 Posted via Mobile Device
---
Noey's Herd
D'aww cute fuzzies.
---
ʀ ɛ ɴ ø ,-------------
"Who rescued who?"
---------ċ ᴀ ʀ ʅ ʏ
Quote:
Originally Posted by
DoubleKCustoms
View Post
I was told that she is a true black. She's been out in the sun for a lot of the time last year & she got faded. She definitely isn't a bay. & the registry said "buckskin" for the stud.
Ah ok, it's hard to tell with the winter coat. I used to have a dark bay mare who in the winter had a coat similar in colour to you mare's.