Quote:
I don't know genetics of horses, but I would call that coloration a "blood bay".
That's what the picture's comment was about: He looks like bay, but he's not. He can't be. His sire is a perlino.
For his siblings to be grulla/o one parent has to be dun, so unless his sire is a palomino dun (dunalino) they can't be grulla/o.
Like I said, I am emailing the breeder to see about getting pictures of his parents again.
---
"Equine-facilitated therapy employs a form of biofeedback for practicing self-awareness, emotional management, and relationship skills that human role-playing exercises and discussion groups cannot begin to access." Linda Kohanov (The Tao of Equus)
i don't know about you guys, but the 2nd picture of citrus DOES look a little golden. and if you entertain the idea of the buckskin. it says that buckskin can express on either bay or seal brown. IF he was a buckskin i would say it would be on seal brown because if you look at the pictures he has that lighter shade next to his eyes and on his muzzle..
---

Baby, Sparta, Carmen, Henry, Hooch, Mercedes, Butterscotch
Lola had the lighter shade around her eyes and muzzle and she is bay..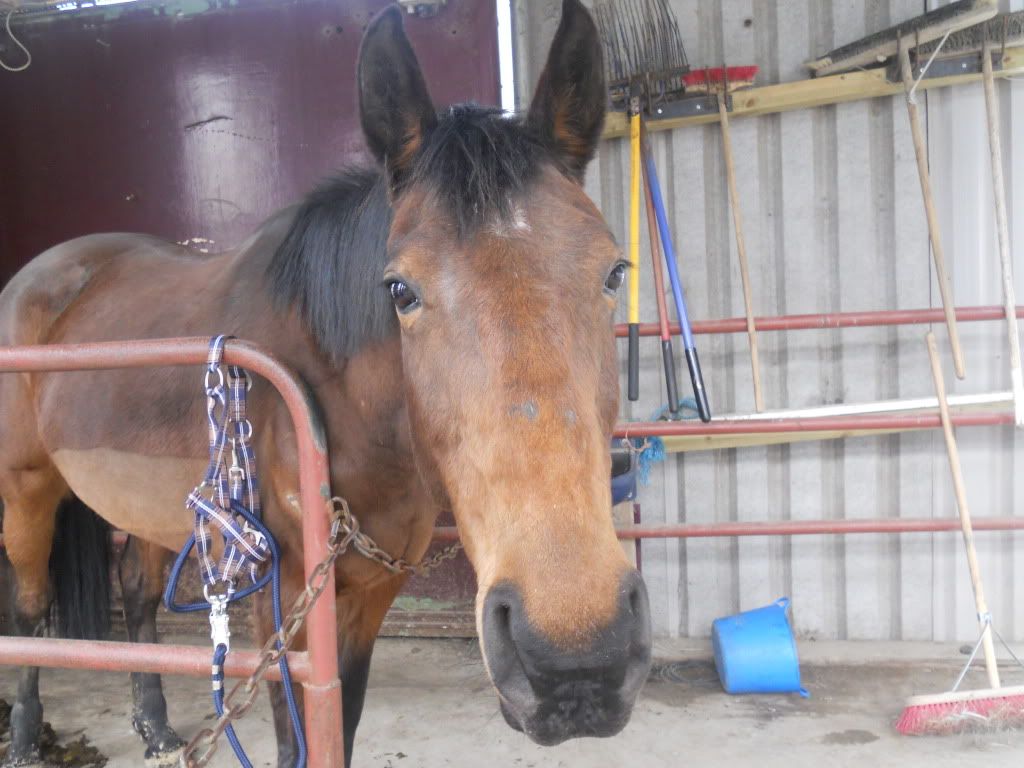 lilkitty, this thread has some really good examples of smokey browns, which is cream + brown.

I still maintain that Citrus is bay. Altogether too clear for me.
---
Mods, grant me the serenity to see the opinions I cannot change, courage to change the ones that should change, and the wisdom to spot the trolls.
Banned
Join Date: Jul 2009
Location: In a land far far away, or so I wish.
Posts: 12,825
• Horses: 0
Citrus is a bay IMO.


Sarahandlola your mare is brown not bay.
yeah i vote brown on lola as well.

but i was just entertaining the idea of red buckskin on citrus. you honestly don't ever really know unless you get them tested.
---

Baby, Sparta, Carmen, Henry, Hooch, Mercedes, Butterscotch
It would be entertaining to have a red buckskin... but I really love bays, especially him :)
---
"Equine-facilitated therapy employs a form of biofeedback for practicing self-awareness, emotional management, and relationship skills that human role-playing exercises and discussion groups cannot begin to access." Linda Kohanov (The Tao of Equus)