Difference between DARK BA Brown and Smokey Black?
---
Hey Guys! This is my new lease horse, Coal. I am 99% sure he is a BA Brown. People have been calling him black, which urks me. His lighter areas are not in the typical sun fading areas, and he was only turned out 3x per week prior to coming to me.
Anyone else have any photos of super dark BA Browns I can compare him to? He is a AQHA, his owner has his papers so I dont have his parents name. His registered name is Sonnys Hot Leaguer, if anyone wants to do any digging. His papers say black, which is doubt.
Also, he has three white scars above both eyes. Any ideas what they could have been from? I like to call them his "steps".
Thanks everyone!
Whoops! Double post! Sorry everyone. please reply to the other thread!!
He is most definitely brown.
Posted via Mobile Device
Definitely bad ass brown. Do you live in an area where he'll change a lot for winter? It's a while away now, but it'll become very obvious then. I boarded with 3 BA browns that are that dark before I left for the summer.
Posted via Mobile Device
Here is my aqha mare who is a prime example of brown.
Note the lighter "caramel" colored flanks, buttocks, shoulder/girth area, around the eyes and the muzzle.
This is her spring coat. Taken 5/18.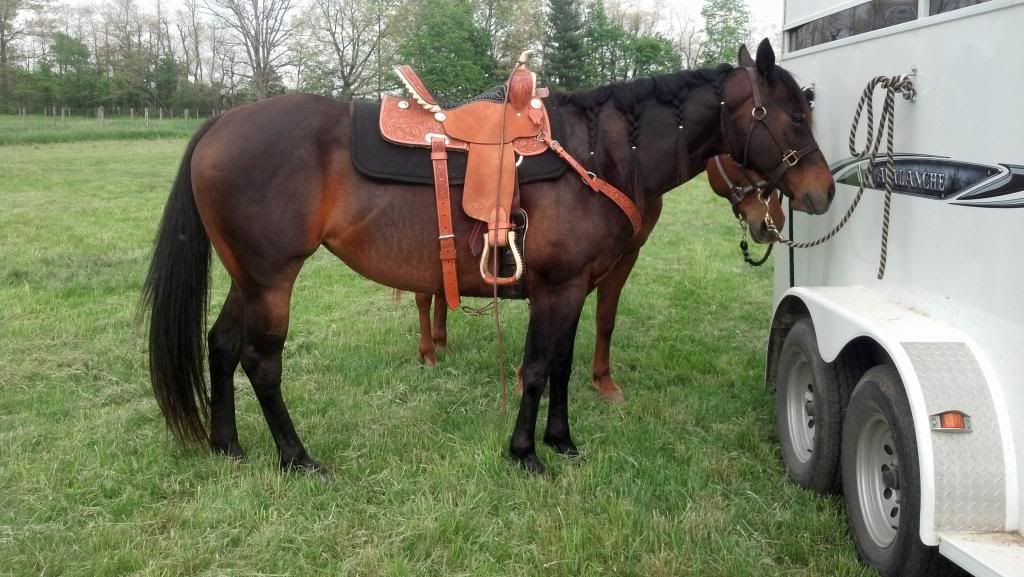 When i first got her, she was so sunfaded and red tinted, she was mistaken for bay.
Posted via Mobile Device