Does any one have a Palomino?
---
I have a golden palomino and I wanted to know how many people like them or have one.
---
Irina Bell and Day Star!
I used to have a palomino that would be super dappled in winter and more gold in spring. :)
As of this winter we no longer have one. Ours was dappled :) i like them but i look better on a black, lol.
Yup I do! Love them! Though she may be gold champagne I'm fixing to test her. : D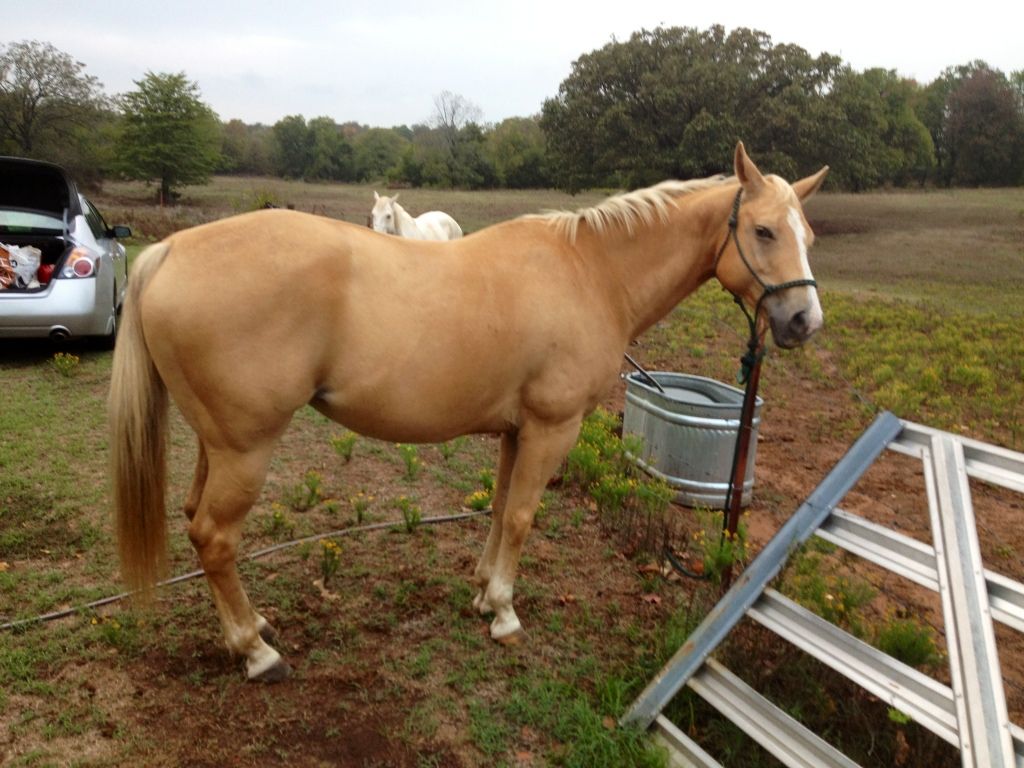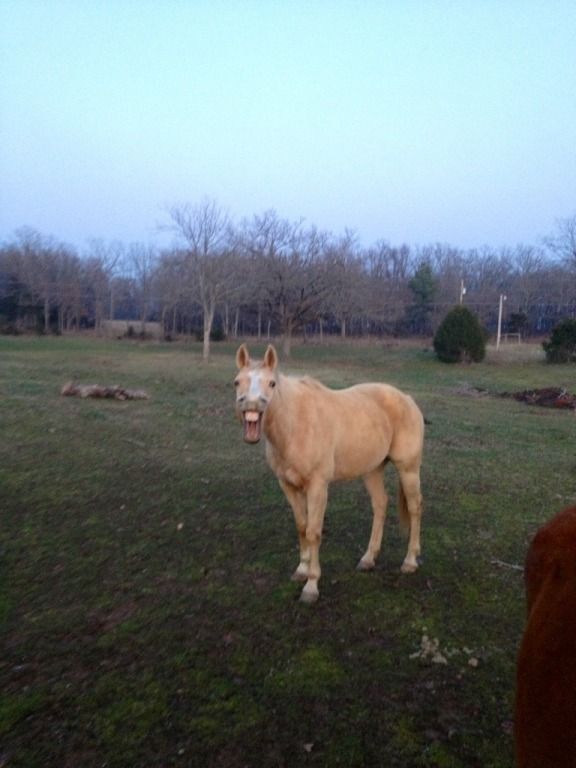 Posted via Mobile Device
Green Broke
Join Date: Jan 2010
Location: south of nowhere, north of nothing
Posts: 4,643
• Horses:
6
I have 2 Palomino's
Rawhide my fox trotter..He golden in the summer and light in the winter.
Then there is Mr.Mo He is a grade that seems to pace. Good hubby horse...He stay dark year round and dapples out in the winter.
---
Never Ride Faster than your guardian angel can fly

"UNTIL ONE HAS LOVED AN ANIMAL, PART OF THEIR SOUL REMAINS UNAWAKENED"
My mare who kicked some butt today at our 3rd jackpot!
Posted via Mobile Device
We also have Palominos! One is an AQHA Palomino Roan Stallion and the other is a Palomino Roan Tobiano filly. I personally love any dilute =]
Dusty, My boy =]
Miss Lily
I do not (nor have I ever) owned one...but boy do I love them!
I made a FB page for my horse! =)
---
Irina Bell and Day Star!