mysticdragon your filly is stunning!!
---
Being horseless is the pits!!
Quote:
Heres some pictures of my past mare. She was around 4, we thought she was a QH/walker mix. Such a good trail horse, just not an arena worker. Could let anyone ride her out on the trails, and never spooked, even when the other older horses in the group did.
(winter)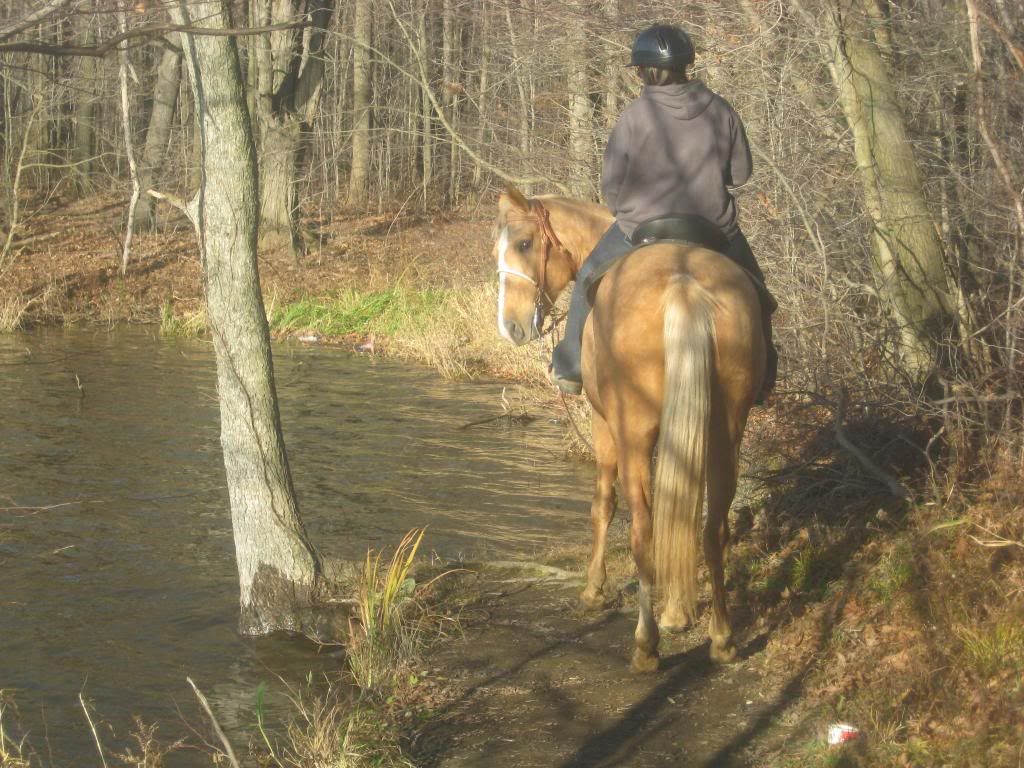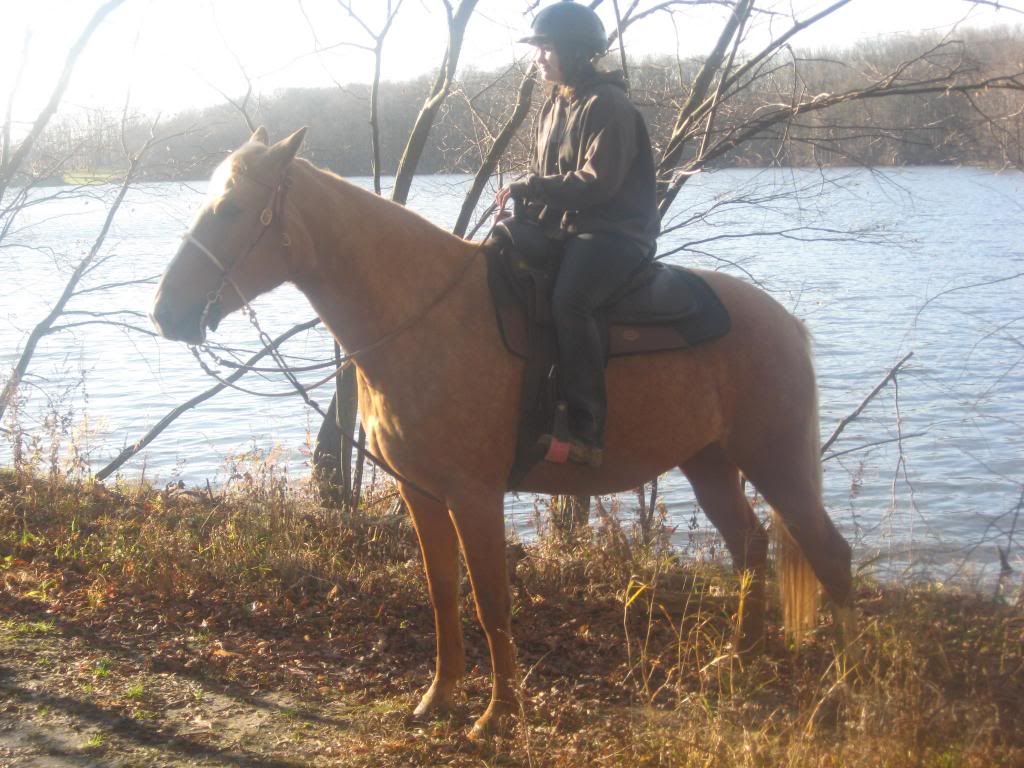 (summer)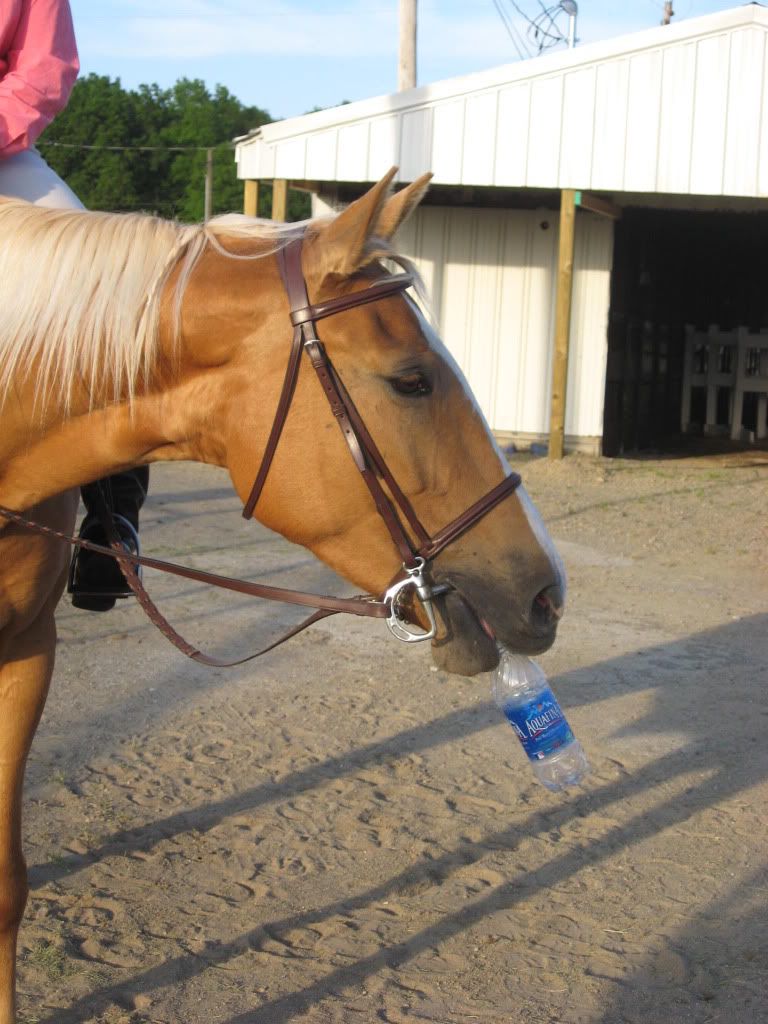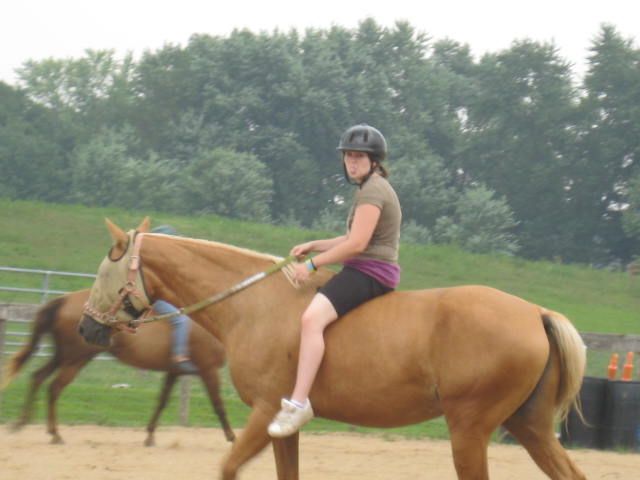 After a neighboring farm was done with their halloween hay ride set up they let us use it. (They already let us ride everywhere else on their land, so why not!) There was a lot of 'scary' things, and she never flinched, even when the other props moved.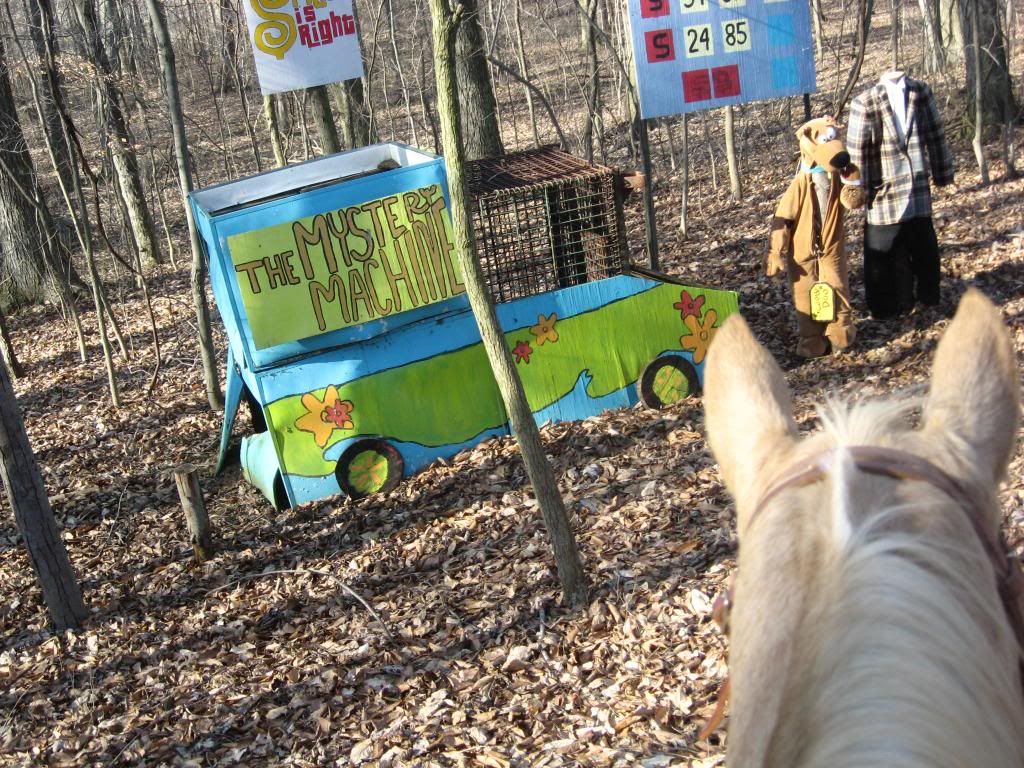 Please oh please if you're going to use a tie down use a breast collar and at the very least run the tie down underneath the breast collar.
Here are our 3.
First is my little guy in front and my trainers mare shotgun behind him.
second and third are chrome my boy.
last is my trainers john lyons demo horse/rope horse/show horse. He is APHA and too smart for his britches lol.

eta- chrome is a mini version of ranger matching blaze and hind socks hah.
---
just a small town girl with a big town dream :]
---
Last edited by BarrelracingArabian; 03-29-2013 at

12:13 PM

.
I have a palomino gelding who turns 3 today, and he is the best horse in the world. He is a quarter horse 14.2 hands and is a white palomino. He gets more golden during the summer but when it's winter he is really white. His one and only foal was born 1 week ago. He bred to a bay mare, and they produced a Smokey Black filly with a huge blaze just like dad. I love the color and the horses most of the time.
Posted via Mobile Device