Dun or buckskin?
---
Do you guys think that my mare is a Dun or a Buckskin? I have heard both.
Both! Dunskin. Meaning she has both the cream gene and the dun gene modifying her base color of brown or bay. Of course, I am not a color expert- but I am sure they will chime in soon.
I don't see dunskin. I see just bay dun. The first picture with the flash being used makes it look almost like dunskin, but the bottom two definitely don't. A buckskin dun would be creamier, but he is a "flatter" color.
Definitely not a dunskin that's a bay dun. Here is my dunskin they are much lighter and creamier because they have two dilution genes. As you can see there is a big color difference. He is a darker shade of dunskin even than most others I've seen. A lot of the dunskins I've seen in person are even lighter than this.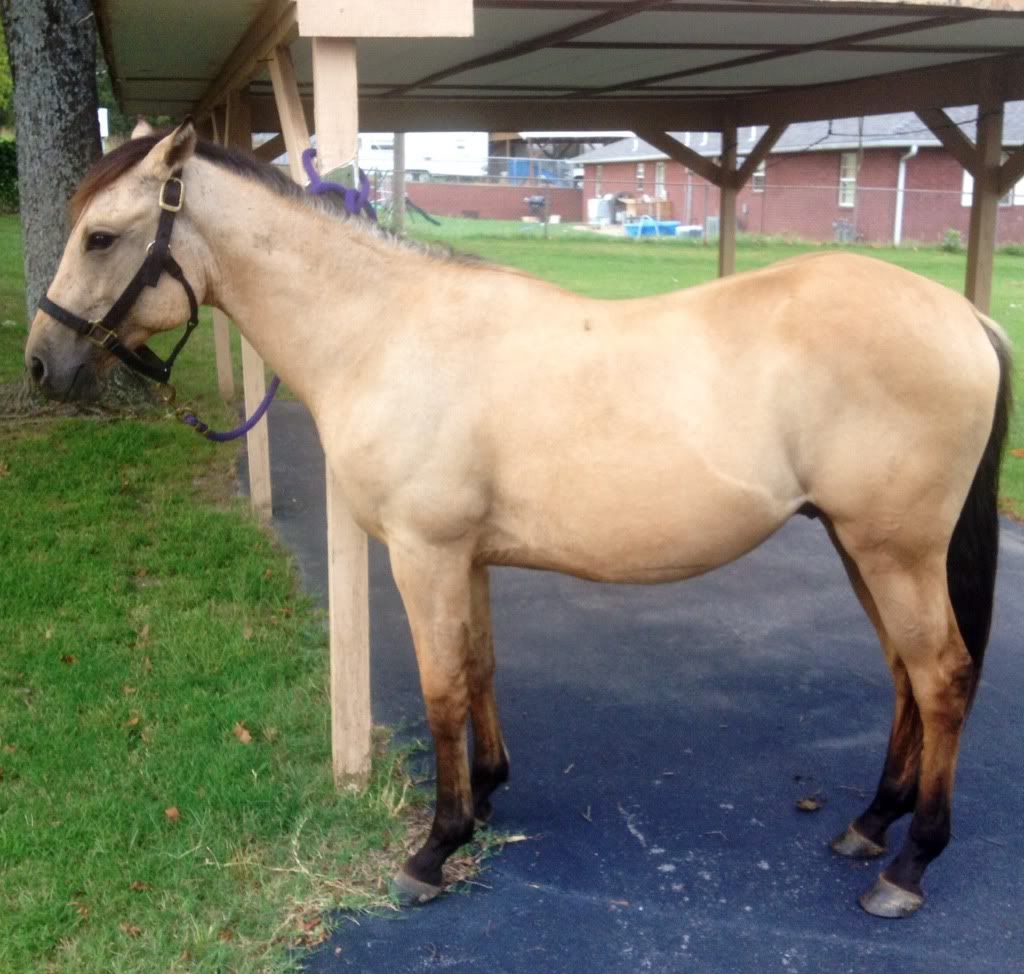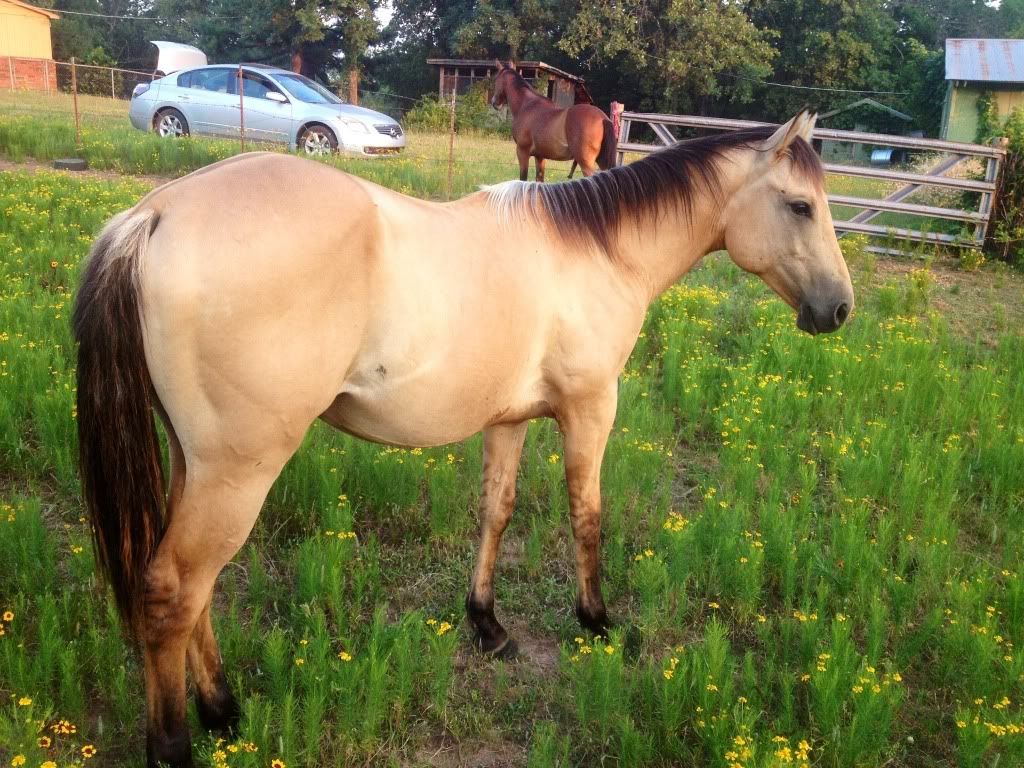 Posted via Mobile Device
Definitely a dun.
The horse on the left is a buckskin, the one on the right is dun.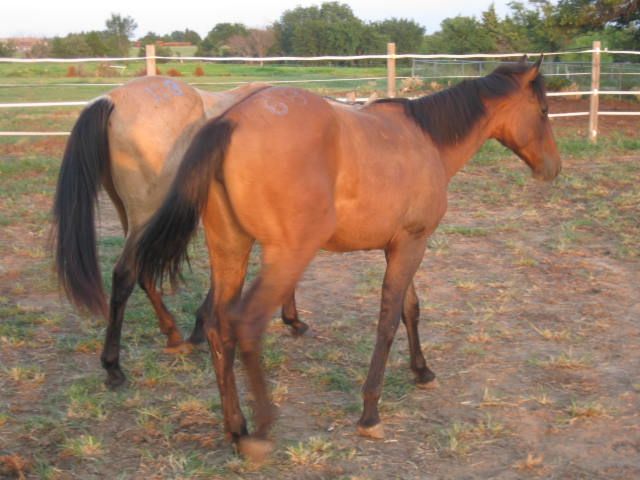 Dun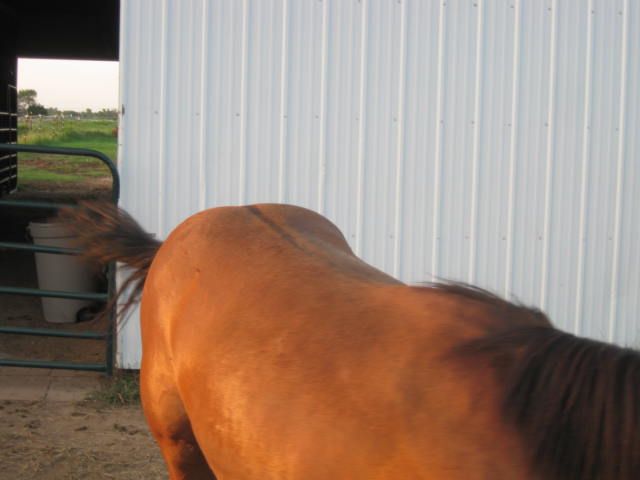 ---
I think this one's a "duckskin"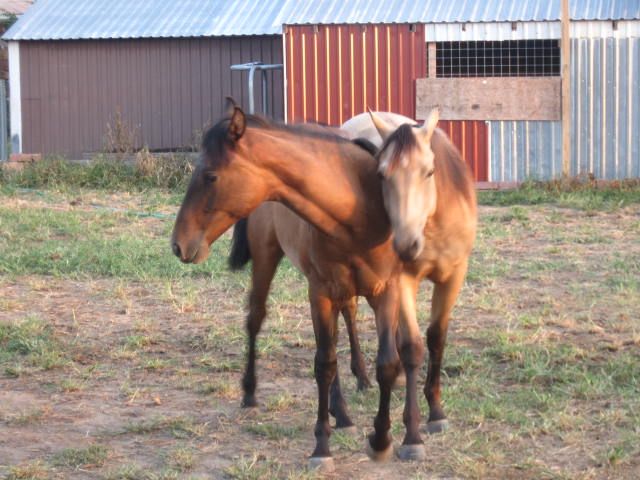 ---
Goldie has countershading, but isn't a dunskin.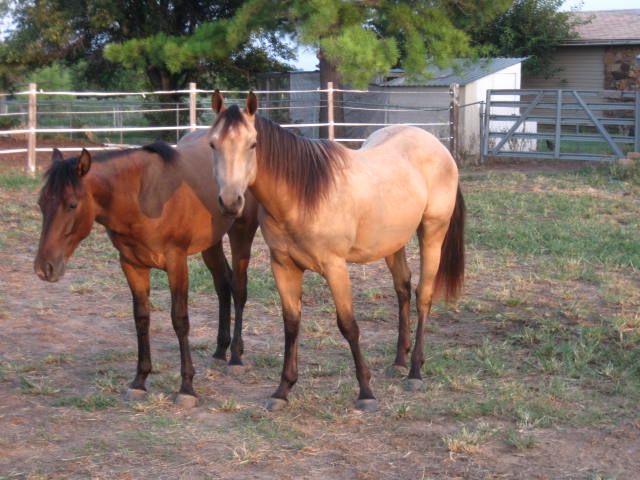 ---
I vote bay dun too, pretty horse!
---
Being horseless is the pits!!
Thank you very much, guys!
Can you take pictures outside in natural light without camera flash?