My Miste

I call her freckles haha.
---
"In riding a horse, we borrow freedom." ~ Helen Thomson
My Magic..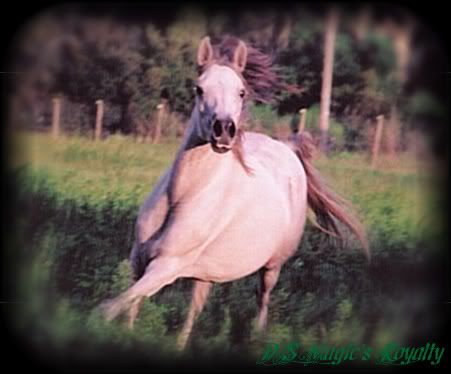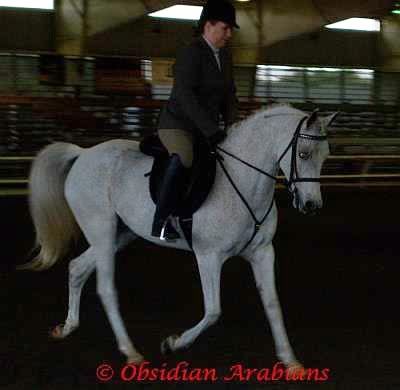 ---
For those who don't like me-- it's mind over matter; I don't mind - - and you don't matter.
www.obsidianarabians.com
Here's my grey girl. Had her many years ago, but she was so much fun. Part Arab and Appaloosa. Somehow Biddy survived being my first horse. Thankfully, I had taken a number of years of riding lessons before I got her. Funny thing was that I was so used to riding in an arena for lessons, that I wasn't quite sure what to do with her with only open fields and a handful of trails to ride on. We figured it out though and had some great times together. We got to a point where I almost always rode her bareback. That was way easier to do when I didn't have the "belly roll" I have today! During the winter she was almost snow white with fur so long she looked like a wooly mammoth. During the summer months she shed out to show her beautiful copper flecks. She was dapple grey when I first got her with a dark grey mane and tail. Greys are fun if you don't mind having a chameleon!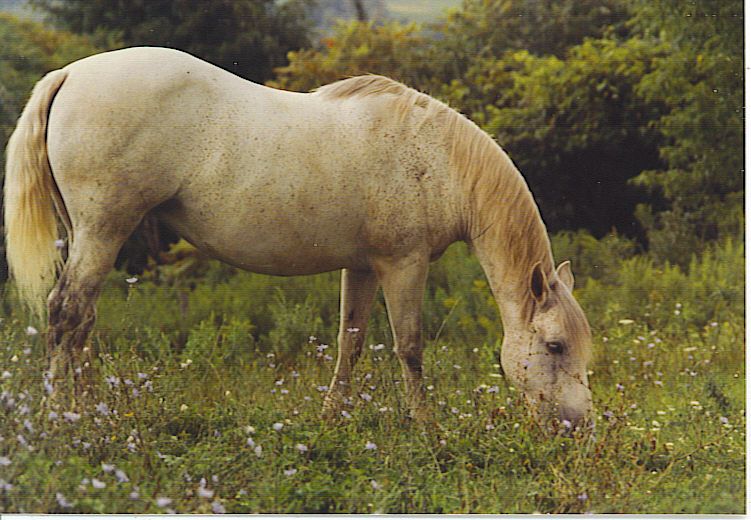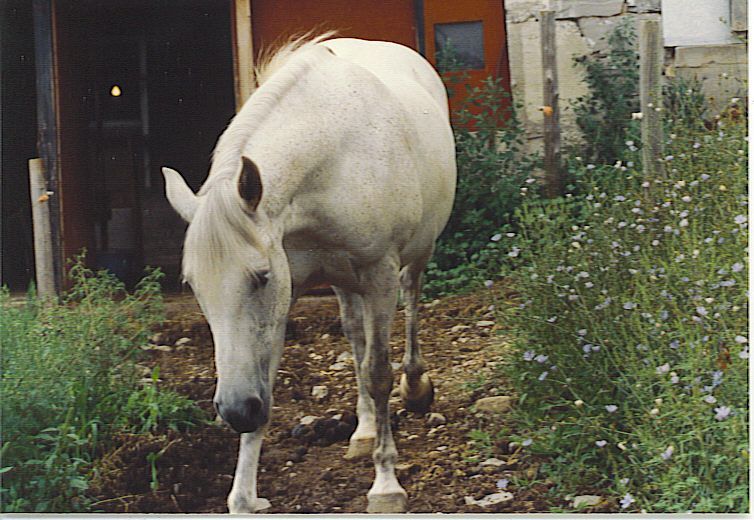 ---
Last edited by Arab Mama; 06-27-2012 at

02:17 AM

.
I'm kind of late to this, but here is my Isabelle.
Isabelle is beautiful! What a lovely face she's got...
Minina has fleabites, mid-grey ones. They are quite sparse so they don't show up much on photos, even on her summer coat, but here's one where you can just see them on her neck and cheek.
This is her "I'm only tolerating you because you occasionally feed me" expression. Gotta love ponies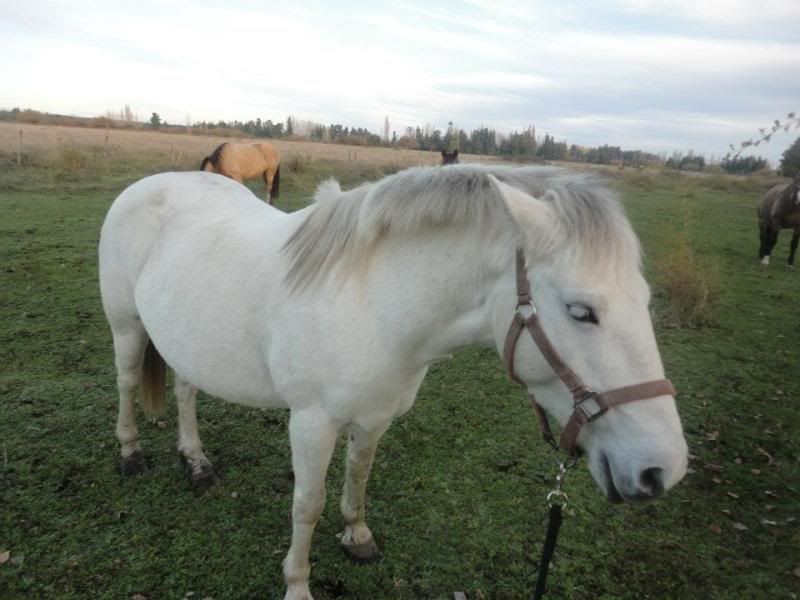 ---
Four horses, two people. 4000km in to the South American leg of our trip,and now in Brazil. Drop us a line on
The Great Horse Trip
Green Broke
Join Date: Oct 2009
Location: Outside of Oklahoma City
Posts: 2,653
• Horses:
6
My 21 year old foundation bred QH, Rosie:)
---
Be wary of the horse with a sense of humour. - Pam Brown