From foal to 2 year old
---
Just thought I'd post a comparison pic of my now 2 year old chestnut horse to his baby pic.
If anyone else has a foal to adult transformation that you probably wouldn't have guessed, please share :)
Very cool liver! Though this baby is only two he will change even more as he ages!
Posted via Mobile Device
Here's mine from new born and at two.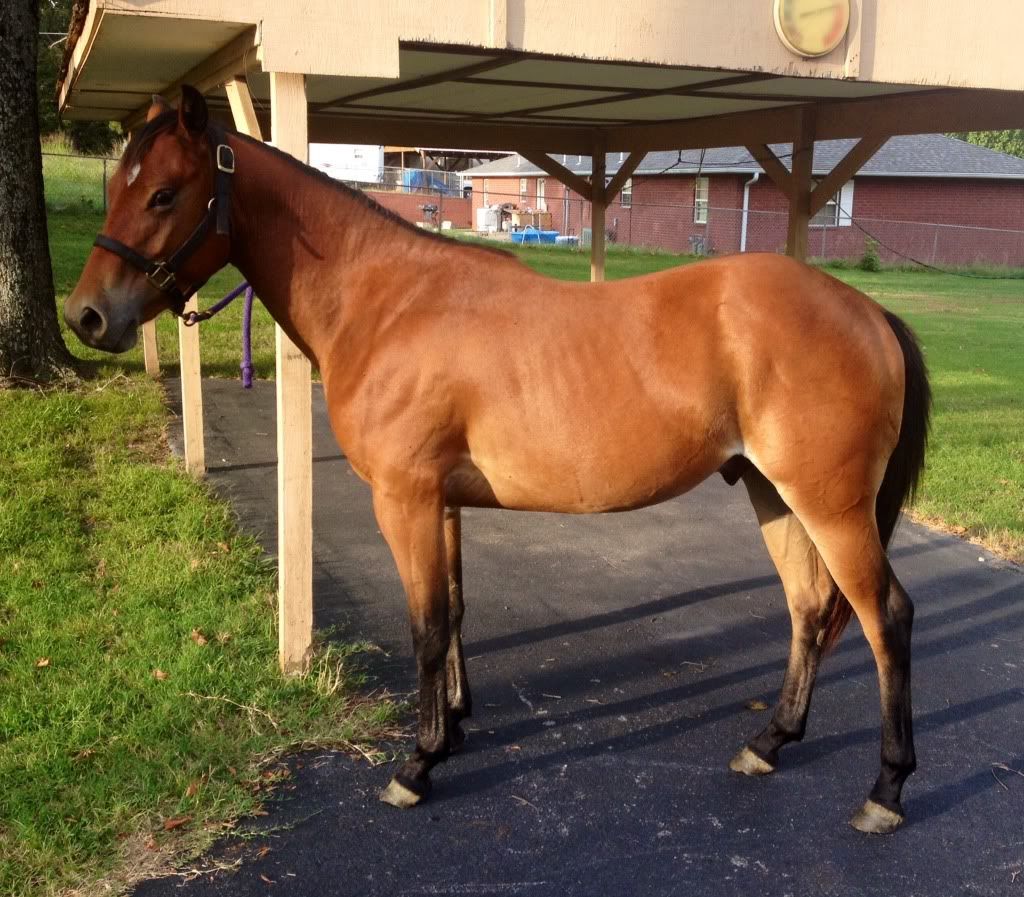 ---
Last edited by Peppy Barrel Racing; 10-08-2013 at

10:09 PM

.
Very nice! Is he buckskin? He seems too golden to be bay. Except his head, which looks bay.
Posted via Mobile Device
Well he has pangre which lightens his soft points to a golden but mosey color and it does the same to his lower belly. He is odd colored I theorize he is actually brown based (At) I have seen some light colored homozygous browns so I'm wondering if maybe that's what's up with his color. I'm fixing to test him when I get my financial aid. He changes color a lot though I will attribute a little to sun bleaching. He'll start off when he first sheds very chocolate colored. This is him the beginning of the year. Also I do not think he carries cream so he can't be buckskin.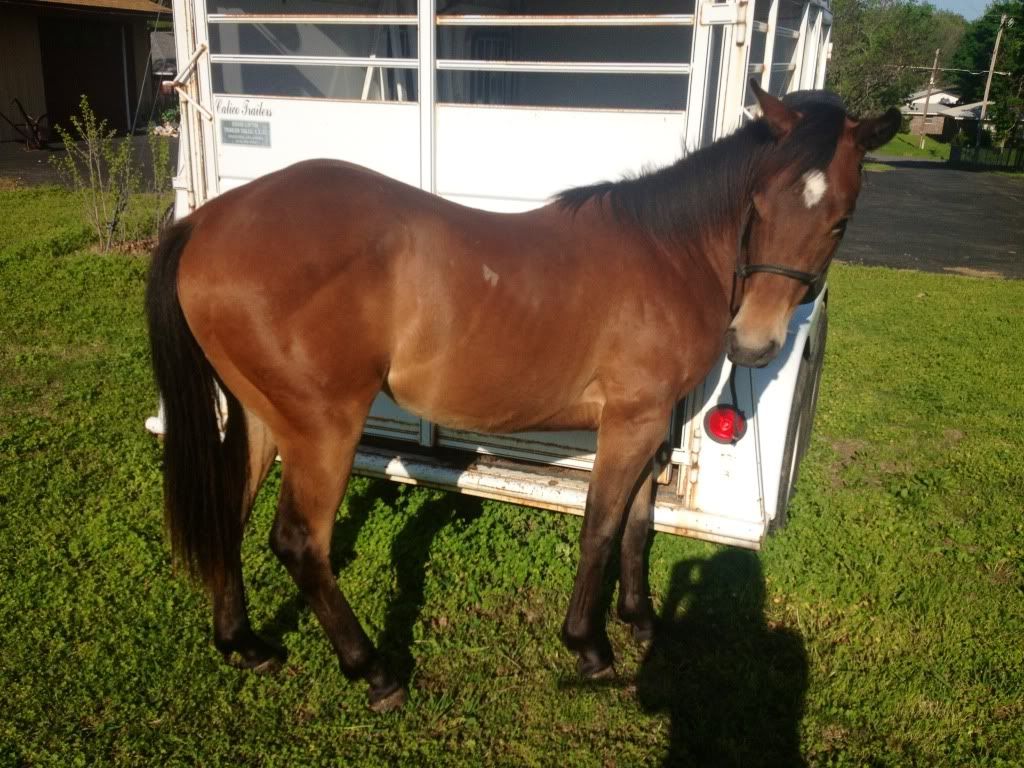 Posted via Mobile Device
---
Last edited by Peppy Barrel Racing; 10-08-2013 at

10:40 PM

.
He's pretty interesting. Must be the pangare on his legs making him seem so un-bay.
Posted via Mobile Device
Gamer as a newborn:
1 month old:
6 year old:
Big change, but not really a surprise as both parents were grey!
---
There is no joy equal to that found on the back of a horse.
Weanling
Join Date: Apr 2013
Location: Baytown, TX Close to Houston
Posts: 422
• Horses: 0
All stunning horses,especially that liver chestnut
From weanling to yearling, Lily went from redhead to platinum blonde, and still gets new white hairs on her body! Wondering how much more white hairs she'll get when she's full grown.
I love the rabicano on her and the flaxen!
Posted via Mobile Device
Foal
Join Date: Aug 2010
Location: Vancouver Island, B.C., Canada
Posts: 223
• Horses:
4
My baby Finnick was born an average buckskin,
Baby Finnick 2.jpg
Turned buttermilk in the winter,
6 months.jpg
Then shed out to this!
Finnick 9 months.jpg
I'm super curious if he repeats this pattern again