Such cute babies. It's so fun to watch them grow up!
This thread is so much fun to watch. I can't participate yet (give me 1 1/2 years...lol), those who can keep it up....please.
Posted via Mobile Device
Quote:
Pickles, at 10 months, two years, and 3.

I like that the horse's name is Pickles.
Quote:
I like that the horse's name is Pickles.
thanks
It was funny, I couldn't figure out a name. Her dam was "docs 3 d sonata" and her sire was "coolest dream". I have a reputation on the farm for picking out good names for horses, but nothing fit this one. She was sweet and cute, but with an evil sense of humor. She steals any gloves lying around and drops them in the waterer. Grabs the BO's fencing hammer and takes off full speed with it between her teeth. Even tried to strip the sweater off a fashionable visitor once
. Pickles came up one day, and just stuck
Never have I gone through every picture of Juno that I've ever uploaded to photobucket or tinypic at one time until now, so I apologize for how many there are- it was so hard to narrow them down from the hundreds I had to chose from.
Here's Juno from birth to 2 years and 8 months old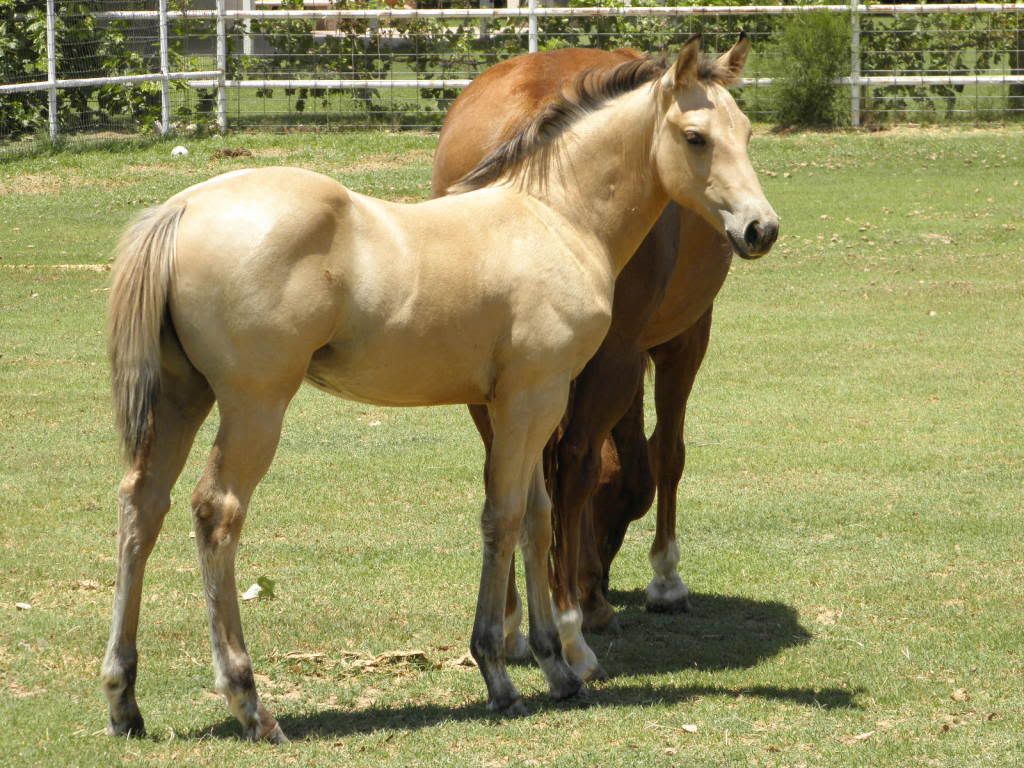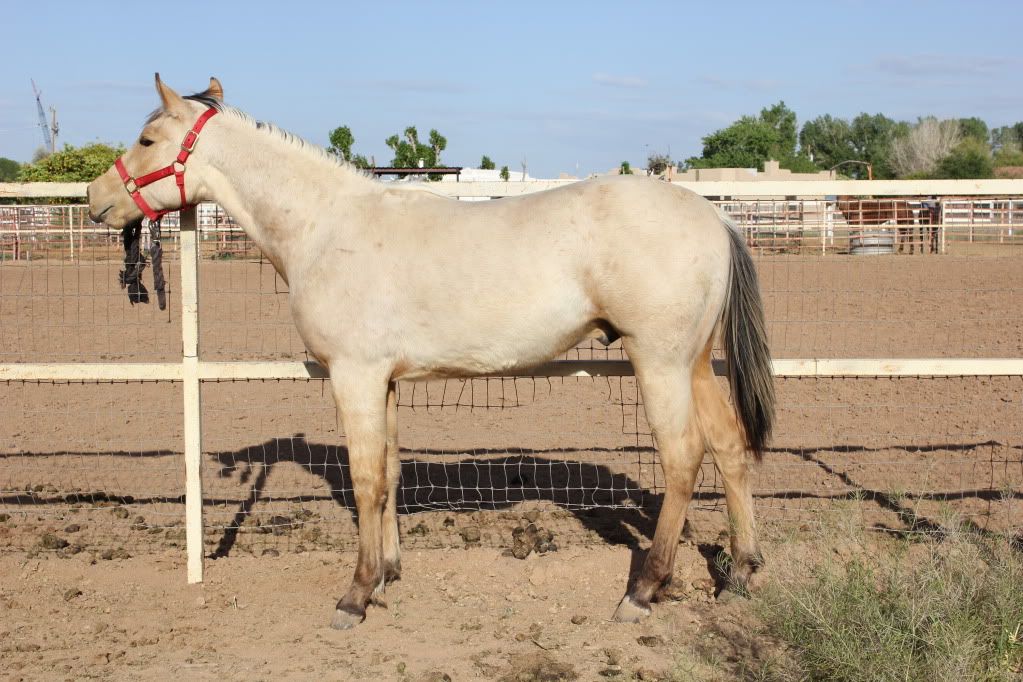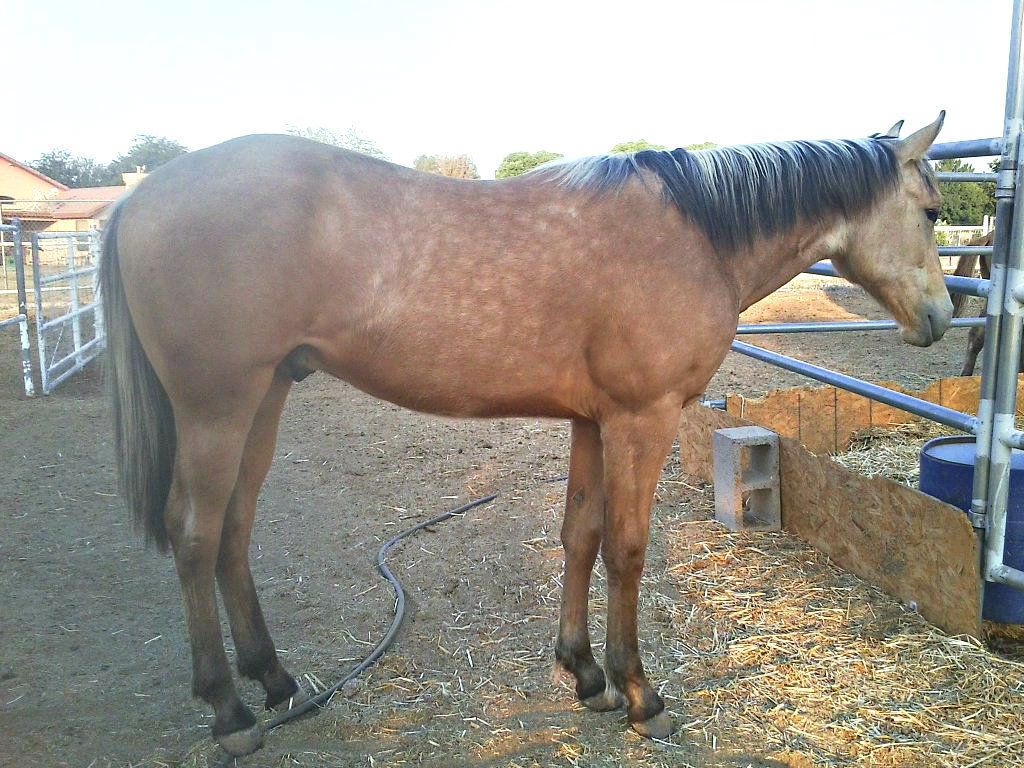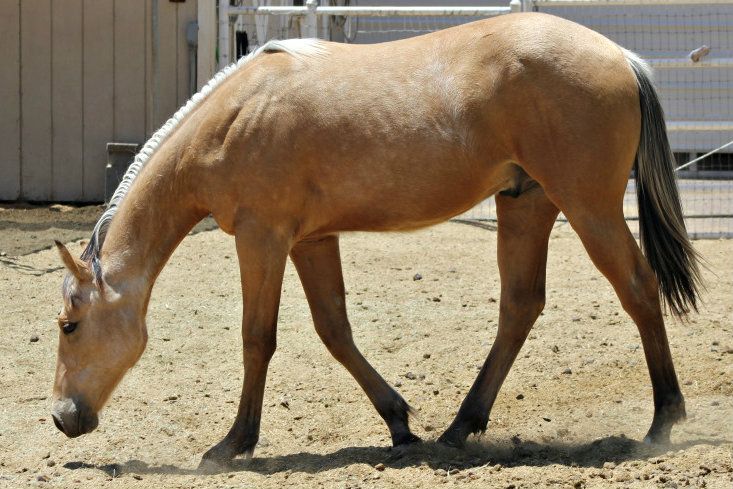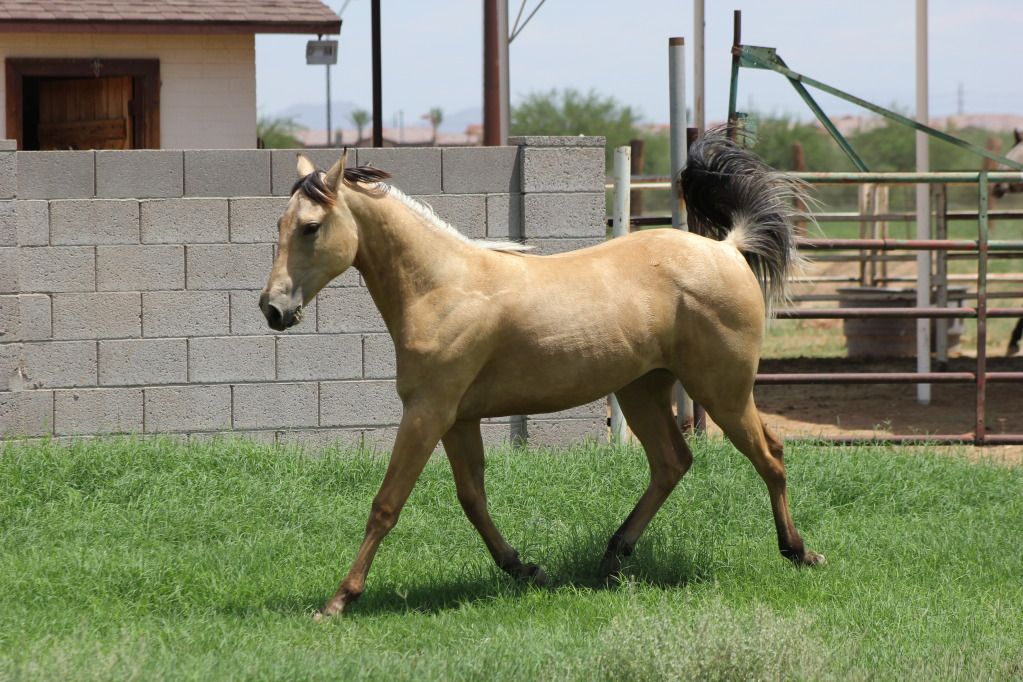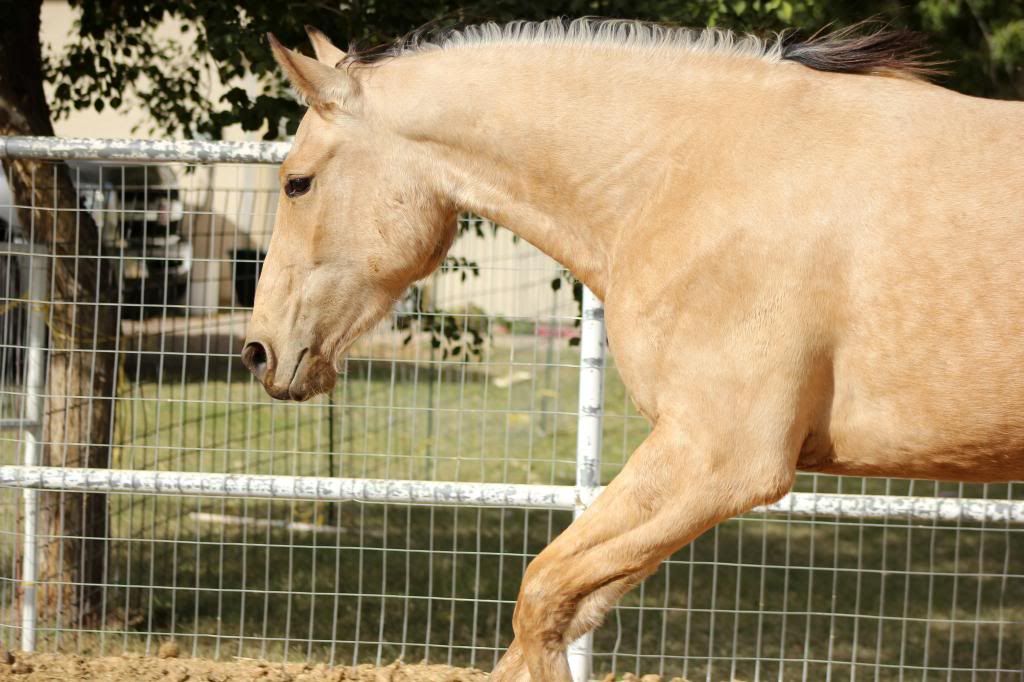 ---
There is something about riding down the street on a prancing horse that makes you feel like something, even when you ain't a thing. ~ Will Rogers
---
Last edited by AnnaLover; 11-03-2013 at

02:16 PM

.
Man, Juno is quite the looker!
---
The sensitivity of the internet baffles me.
these are very cool -some gorgeous horses!! I have a pally foal who has has some pretty interesting colours. I am very curious to see how he sheds out this year. mama is a sooty palomino and dad is all black. He was normal to start with, born the pinkish colour with dark blue eyes. Then his eyes when a hazel/grey colour sort. Definitely not brown and for sure not blue. He started getting black hair on his legs and grey hair on his rump. Even now with his winter coat (dont have a picture today) he's really light coloured -but he has black hair even in his winter coat on his legs. The dam is sooty, but in the winter she has not black hair coming through on her. I know that the sire has a grey ancestor 2 generations back...not sure if that can pass through or not. But I am sure interested to see what he sheds out like. :) Any opinions or someone witha pally who has gone this shade before I'd be interested to hear!
new born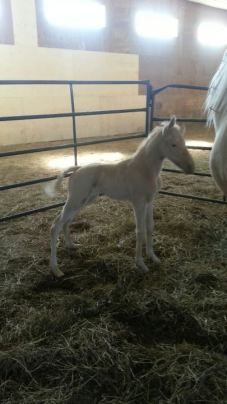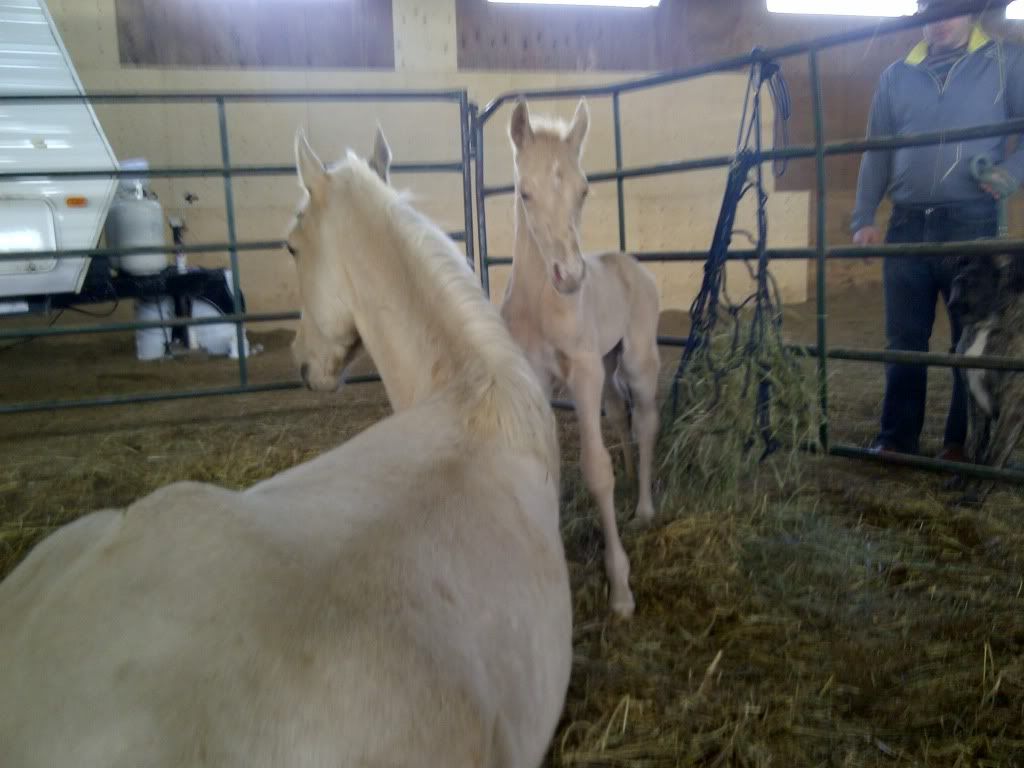 a couple months old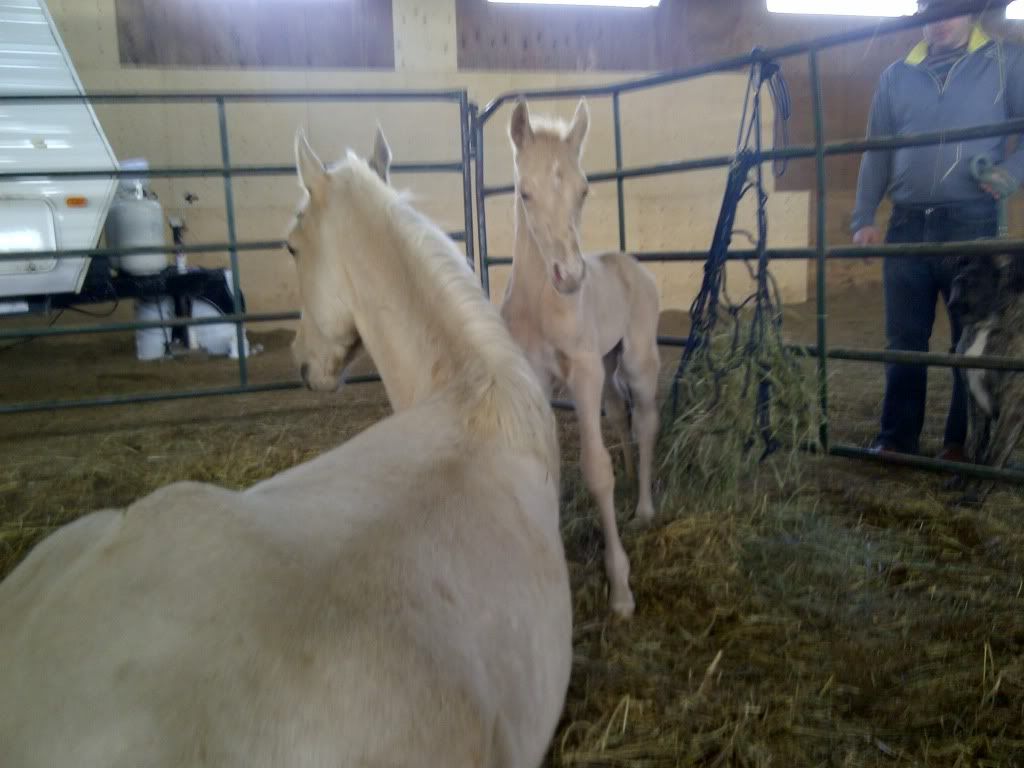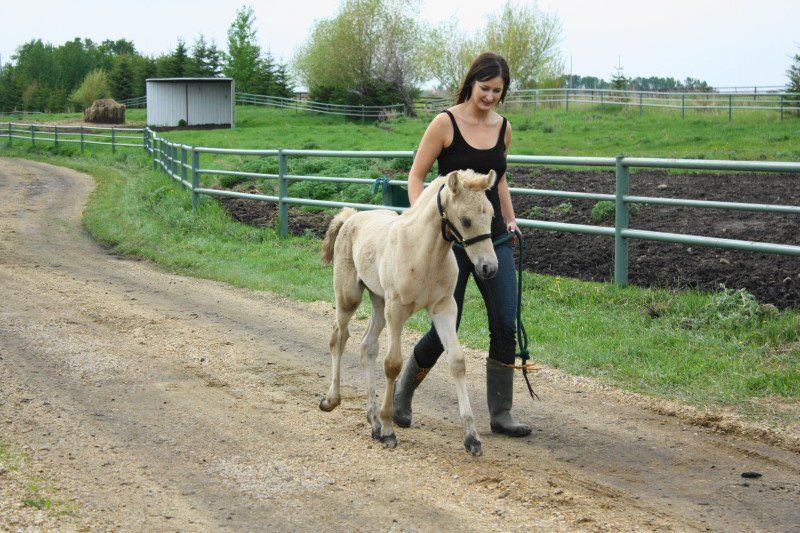 about 3 months
About 4-5 months