Foal color
---
Posting for someone else, dam is bay roan, sire is grey but tested (AA CRcr Gg ee) So he's palomino that has greyed out.
This is the little guy in question. What do you think?
new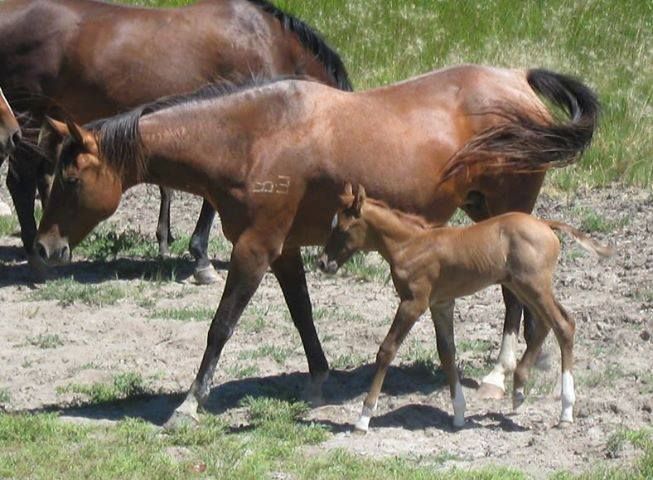 few weeks old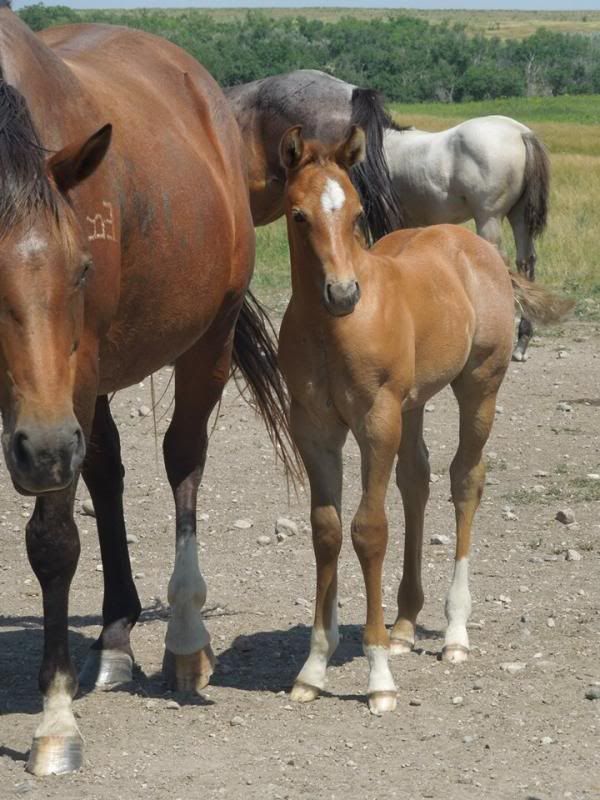 1 month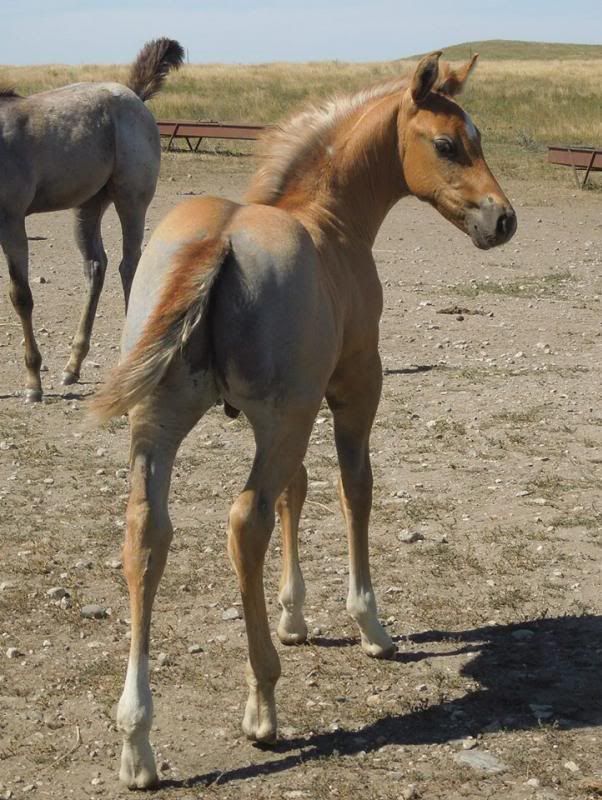 on Right standing next to palomino roan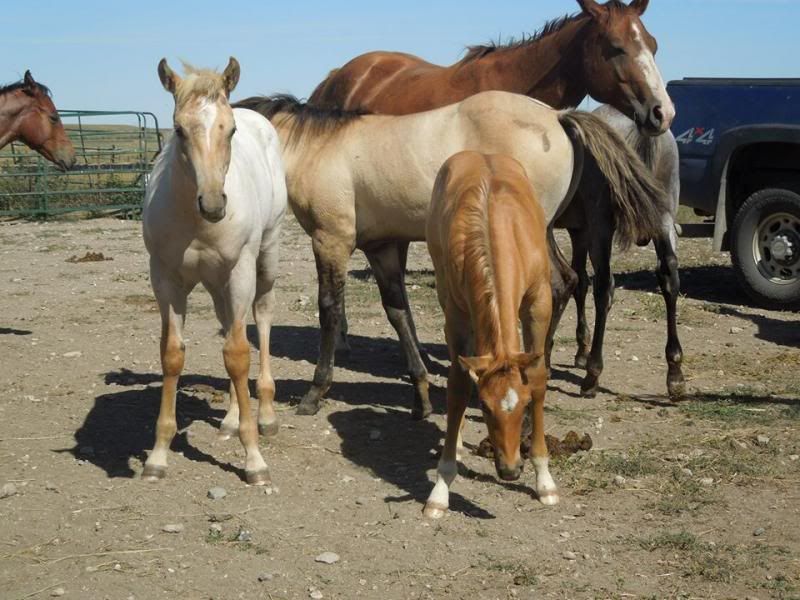 I think he looks red roan based on first 2 pics, but then the 3rd pic has me second guessing myself.
Thanks!
Gesh looks like two different horses. That cream gene is a tough one to guess. We had one foal this year who we couldn't figure out until he shed out his foal coat if he was a bay or bucskin. He turned out bay but was sooooooo different then the rest of the bay foals born this year and had everyone second guessing his color.

I am goimg to lean to red roan for this little cutie I think.
Look like he's going to go grey to me. Gg/ee is 50/50 with grey being dominant. So.....the likelihood of him being Cr/e and NOT greying out is kind of like hitting the jackpot twice. Can be done, just not often.
---
Doh...wasn't think gray. Just had pali on my brain.
Don't forget roan also
Grey, roan, palomino, all of the above? lol
Or red roan, grey? He is showing something there, and I'm unsure if it's his roan or actually greying out. I don't see any goggles on his face that scream grey to me in these pics though.
---
Last edited by Blue Smoke; 09-11-2013 at

11:50 AM

.
Does the baby have grey goggles around the eyes? My honest opinion is palomino and roan.
Posted via Mobile Device
I think red roan graying out. I honestly don't think he has a cream gene
IMHO, he's a sorrel/chestnut, but as for whether he's carrying roan or just graying out...only time or testing will tell.
I think chestnut going gray. I say no roan, as roan seems to speed up the graying process and he isn't that grayed out yet.