Hiding anything?
---
So this is my mare I used to own. I sadly had to sell her for college but I keep in touch with her new owner and she's still happily enjoying life!
Anywho, in these pictures I believe she is around 11-12 years old. She is a breedstock paint mare. I can't remember many details on her parents, but I do remember on her papers (had the details but she was never registered for some reason) her sire was a black overo. On all breed it says he's just a black quarter horse but I'm fairly certain I remember seeing black overo on her papers. I can't remember her dam but I feel like she was definitely black as well and might have been overo (just recalling what I remember seeing on the papers).
What I'm wondering though is if she's hiding anything genetically. She has one small white spot on the left side of her neck, as well as roaning in the flanks and a roan spot on her barrel. One interesting thing too is that both her eyes are brown, but around one eye it's white and the other is black/brown.
Here you can hopefully see the roan spot on her belly and the slight roaning on her flank (hard to pick up in pictures) (this picture isn't very flattering for some reason lol)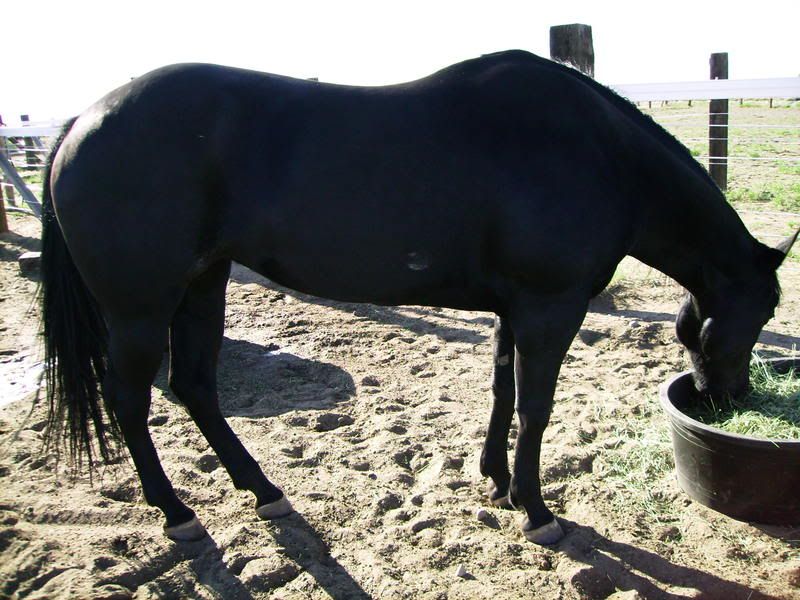 Her neck spot and blaze, also notice how there is white around her eye.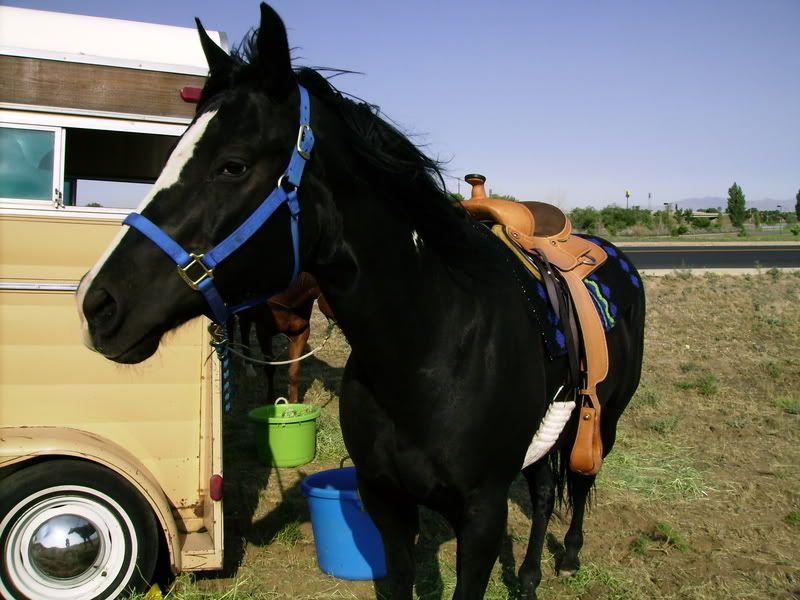 Spot again with some roaning around it:
Sorry for the crappy pics, but you can see there's no white around this eye.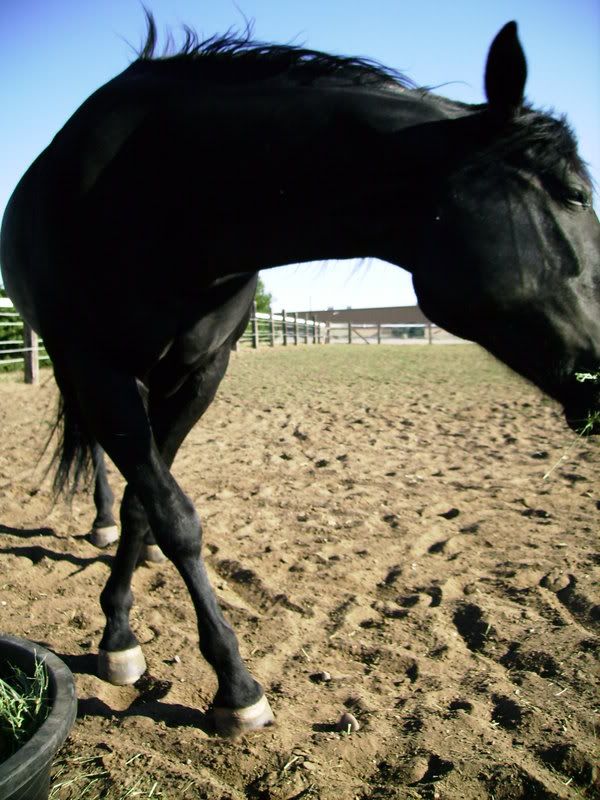 I was told by someone else the eye color is "just a paint thing" but I was wondering if there was more to it than that.
Thanks!
I agree, I think she's carrying Frame. It expresses itself very minimally when there isn't another pattern gene present.

And I must say, I'm jealous over how dark she is! I have a black solid Paint gelding, & he bleaches out so badly!
Thanks! She only ever just barely bleached out on her back lol. Plus she always stayed amazingly clean. Her name was Trudy so everyone called her Teflon Trudy haha. I bet she could make a super flashy baby.

This may be wrong but I read somewhere that there are different types of blacks. True black vs jet black for example. Is that correct? If so which black would she be considered?
Posted via Mobile Device
Black is black is black. As of right now all blacks are genetically they same. They do not know what causes one black to be a different tone/sunfade/whatever when compared to other blacks.
Ok thanks. That's what I was thinking...our school showed us a PowerPoint with those options on it and I figured it couldn't be true as I never heard of it before. Thanks for the clairification.
Posted via Mobile Device