Is This Horse Brown?
---
Sorry, I know this question is asked a lot. BO has a bay mare that has had four foals. First was a palomino out of a palomino stud, the next two were out of a stud I believe may have been brown. He was very dark colored, referred to as a black by a few, but definitely not. Both he and the dam are thoroughbreds. First filly from this cross is the one in question(pictured below), second filly was a true bay, and the final foal out of this mare was by a thoroughbred stallion that was chestnut, foal was chestnut.
Any how, here is the mare in question: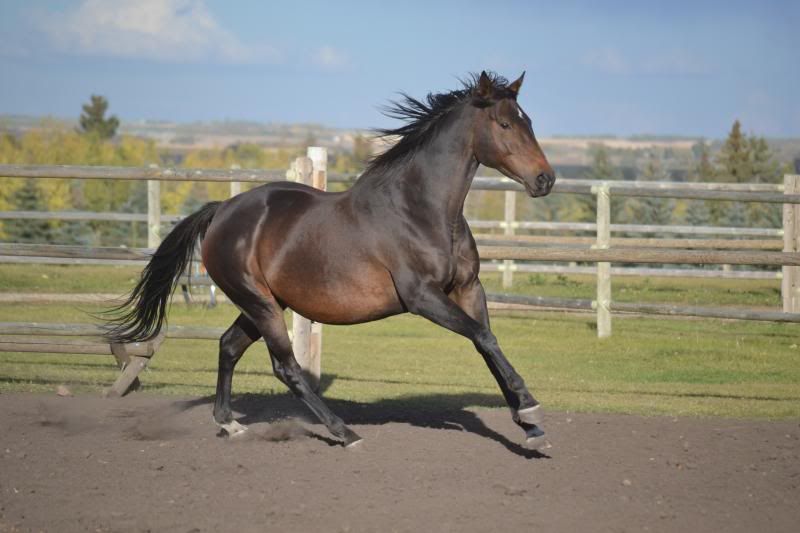 Yes. She is for sure a member of the BAB club.
Absolutely brown. Very very beautiful!
Posted via Mobile Device
Yup, brown. She is lovely! <3
---
The sensitivity of the internet baffles me.
Excellent, thank you.
my BO's pride and joy. she had a great start in life, but came off the track because she was "off", but no one could figure out why. she went back a while later and still wasn't right, so she came back for good. found out She had a sore back for a bit, but that's resolved, but having a bit of a sore back at the track, she resorted to going faster when things got uncomfortable, so she has to be re-schooled again to be the trail horse she once was. Any ways, she is in foal to a gorgeous bay thoroughbred stallion for next year. I'm hoping for a brown!