Horses I've Owned--Neat Colors/Patterns
---
Just thought I'd share some pictures of a few horses I've owned (and currently own in the case of one)...just because they are pretty spiffy to look at (in my opinion anyway..haha)
First up...the 2nd half of my first horse. I bought a nearly solid black TWH mare shortly after my 21st birthday, she was already bred at the time. This guy was the reason I became interested in color genetics. We were told the stallion she was bred to was palomino..heck, I even rode him! But I was clueless. I was hoping for a buckskin filly...or a filly of any color to be honest.
I ended up with what I thought was an orangey chestnut colt with blue eyes..ahaha. Then the pink skin never went away...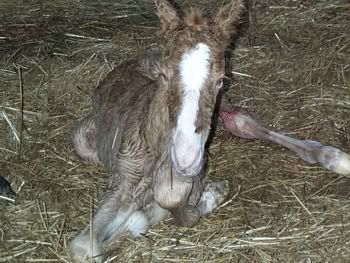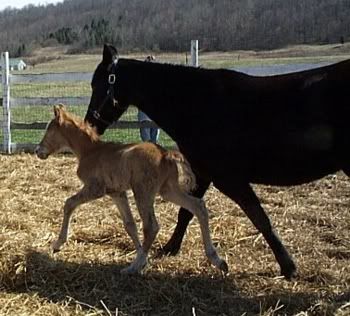 as a 2 year old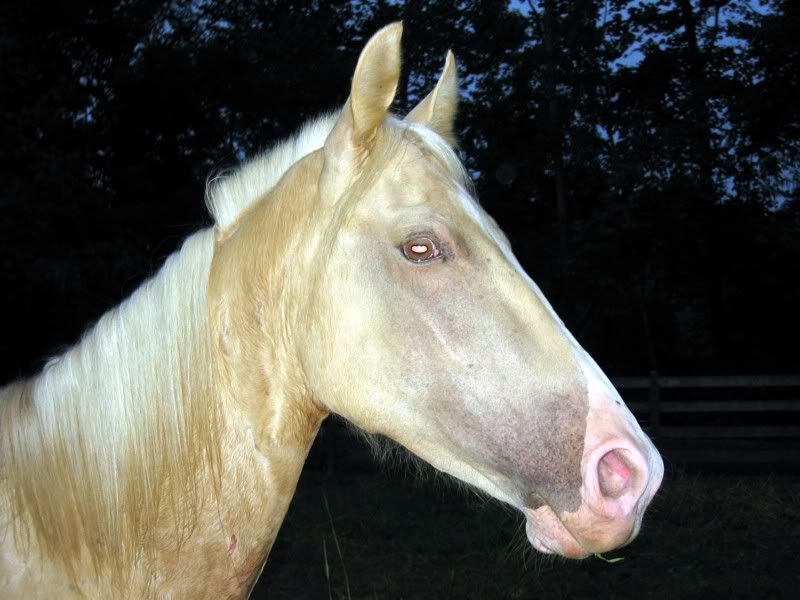 all grown up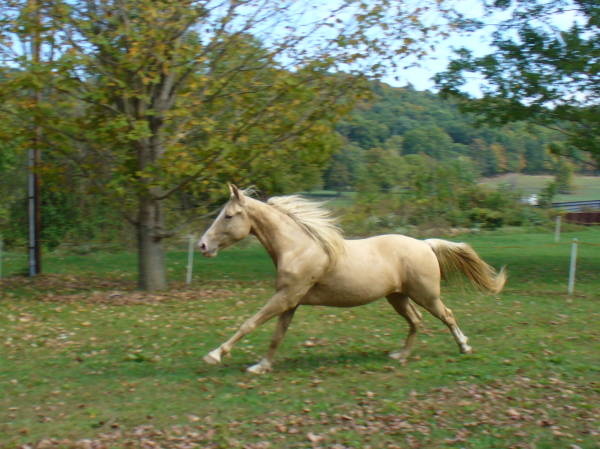 He was tested as no creme, and with the pink skin and freckles, and the eyes that went from ice blue to green to amber--pretty certain he was champagne. We did let the owner of the stallion know, and he thanked us and was able to get his boy's color changed with the registry.
a belgian mare I owned for a short while...her reg. name was Clairlea's Royal Splash. I just called her Big Momma.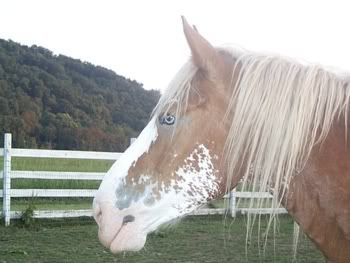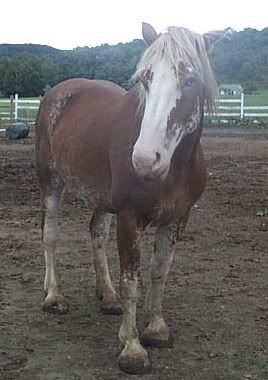 Splash and some sort of KIT mutation--sabino or a type of dominant white. I did recently find her again...she's had a few foals for her new owners, but they aren't breeding as much. If I had the space for her where I'm at, I'd love to bring her back to just let her live out her life with my mares...but I've got just enough room for the two. :(
My current "fun" looking horse
She's a Spotted Saddle Horse, in pony size!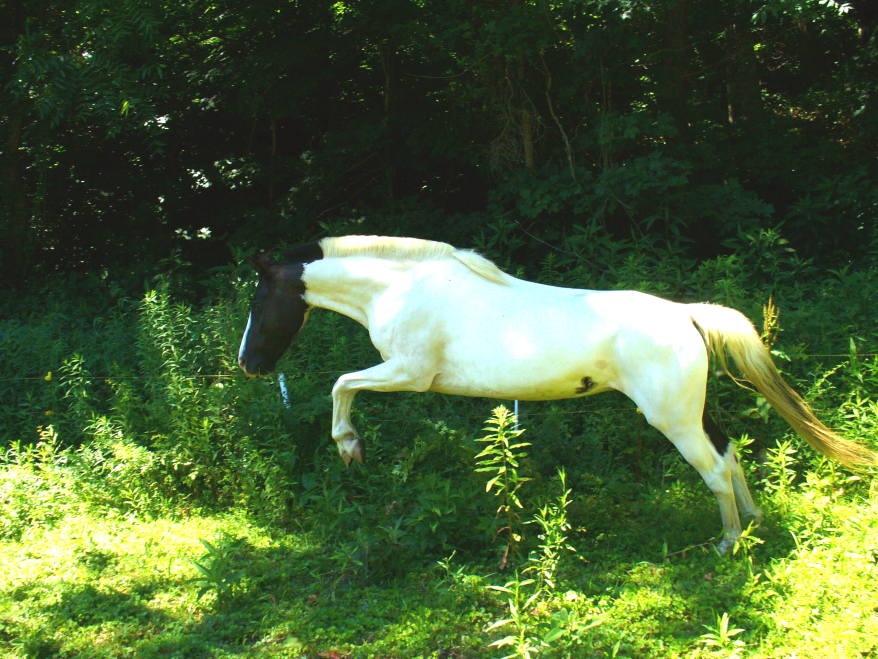 She is a pain to keep clean, and she does some funky fading in September (her rump turns almost yellow-brown, as do her flank spots...head doesn't change at all)...and her blaze is never ending...it goes all the way under her head and to her neck..ahaha. I love her though and she is the boldest horse I've ever sat on. She is my little lovebug as well.
They are gorgeous! The Belgian is my favorite!
The foal you got out of your black mare is most definitely a gold champagne. The only place he could have gotten it from is his sire, as they said he was palomino. He couldn't be just a palomino if he produced a gold champagne. Therefore, he would have to be a champagne, too. Beautiful horses, though.
right..that's why we contacted his owners after I figured out he wasn't "a normal color" and we found out what he was. His owner got his stallions papers changed from chestnut to gold champagne. He had passed away before the test came out for champagne, so the ICHR went by multiple characteristics and the sort back then.