Yearling
Join Date: Aug 2012
Location: On the golden coast of Michigan
Posts: 918
• Horses:
3
How 'bout them Dapple Grays?
---
I've seen so many people post pictures of their horses and have threads about certain colors, etc.
I haven't seen a Gray, Dapple Gray, Rose Gray, etc. thread.
So I'll start!
The first two are of her when she was a baby...
47683_429836231692_5808508_n.jpg
47683_429836241692_2330370_n.jpg
This was her when she was 2...Almost 2 and a half I think.
IMGP2173.jpg
IMGP1122.jpg
(oh and yes, she does love to rest a leg when I have her squared)
So lets see them grays!
---
For the wretched of the earth there is a flame that never dies.
Even the darkest night will end and the sun will rise.
She is cute!
I don't know if he's really dapple, or if one would just say he's got a ton of bird catcher spots but... :)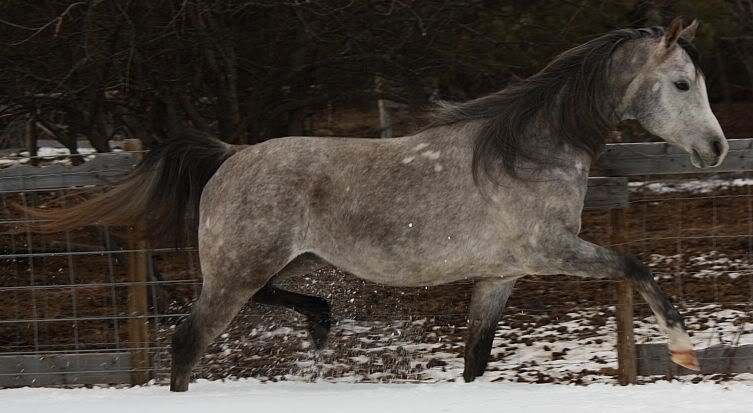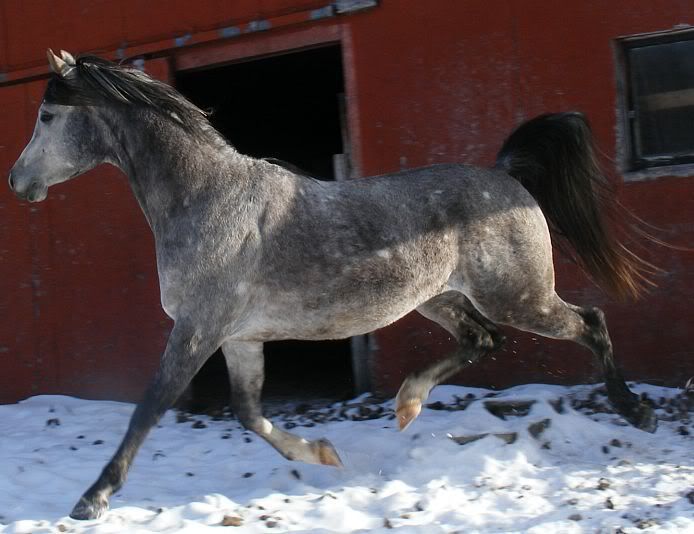 He's mine but he isnt coming to the barn until Feb. OTTB
Zoey WAS dappled... she just getting old now.
---
This works.
Morning Glory, our 6 year old Hispano-Arab.:)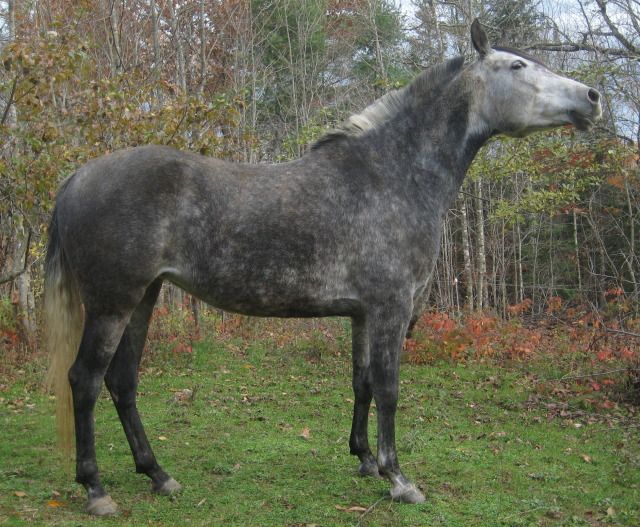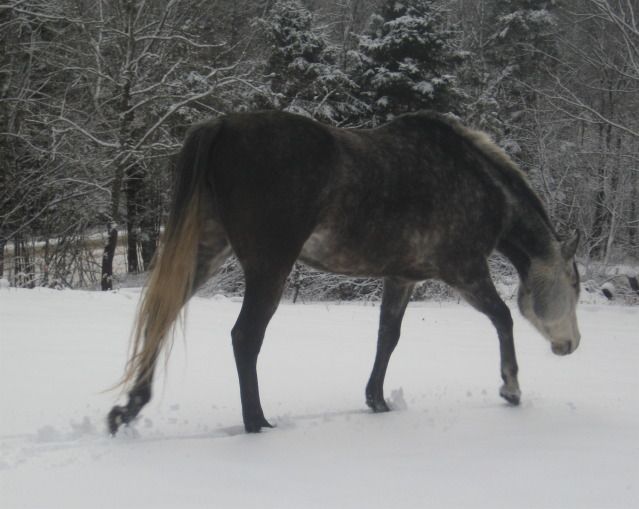 Zora, she is gorgeous! I love her face. :)
Teen Forum Moderator
Join Date: Dec 2010
Location: South East Texas
Posts: 7,157
• Horses:
2
all of my greys are just greys or VERY fleabitten xD do they count?
---
Everyone in your life is meant to
be in your journey, but not all of
them are meant to stay till the end.
Lucas used to be quite dappled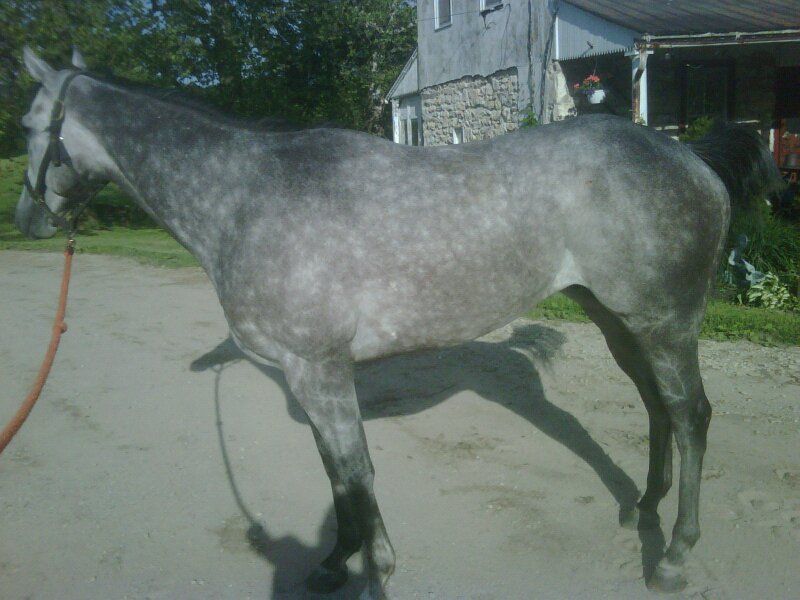 But he's been really greying out (and sadly has flea bitten markings)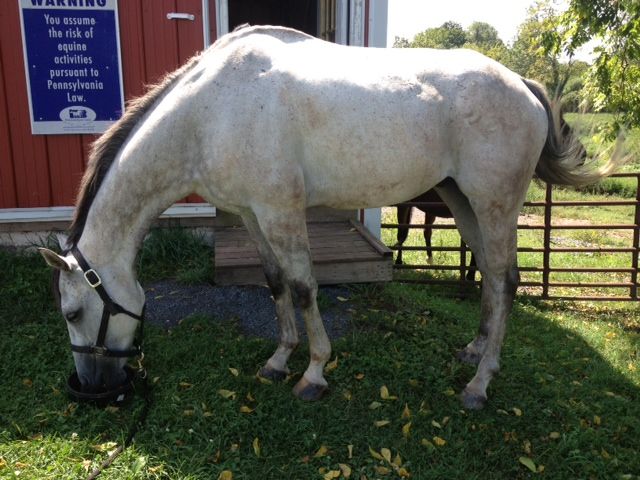 ---
such a beautiful head on him!!
---
Last edited by lovelyStory; 01-07-2013 at

09:27 PM

. Reason: duplicate post, sorry!
Beautiful!
---
such a beautiful head on him!!